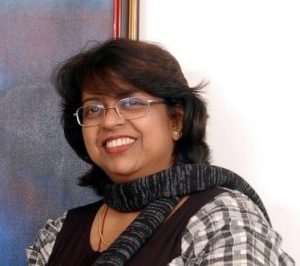 A Human Resource and L&D professional with 25+ years of Corporate experience, Debjani Roy is known in the industry as a truly transformational HR stalwart with a career profile to match.
A Post Graduate in Management Studies from FMS, Delhi University and with innumerable HR and L&D certifications under her belt, Debjani charted her career across organisations such as NALCO, Bharti, HCL Tech, Bentley Systems, Kuoni, SRL Diagnostics (Fortis Group) amongst others. She was last the Chief HR Officer (CHRO) of SRL Diagnostics for 4 & ½ years before she called it quits from a full-time HR career in the year 2019.
Awarded many times during her career for her reputation as an exemplary professional in the HR field, Debjani today believes in 'giving back' as much as possible as a coach, counsellor, mentor for/to those in need, besides being involved with start-ups and boards of academic institutions in an advisory capacity. She also dabbles with HR projects off and on, delivering quality HR solutions to cross-industry clients.
She is a speaker of great repute not only on HR matters and business in general but also on Life Skills and social issues. The cause of the girl child and the woman is very dear to her heart. Debjani is also a prolific writer on management, and her insights are eagerly awaited for, by many.  
Things Debjani shared her rich insights on, in this interview are(catch the discussion below) :
The impact of the pandemic situation on employees' performance
Some proactive measures that can be taken by organizations to maintain employees' performance
The ideal process that must be followed to ensure effective performance evaluation during this scenario and the best practices she has implemented or encountered.
The difference that formalizing feedback and/or regular performance check-ins will make.
With the WFH working model, the steps that can be taken to ensure clarity on work objectives/goals and their priorities.
The ideal frequency of check-ins that should be done to ensure its effectiveness at the same time not being bothersome for both the managers and the employees.
Click on the link below to catch the entire discussion with Debjani Roy: