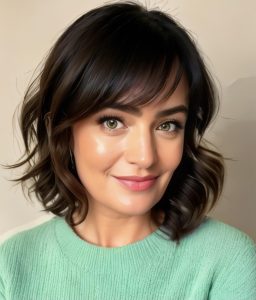 Marion, Founder and CEO, advocates for the CEO-CPO dual role. With a rich background in HR strategy, she collaborates with companies worldwide to drive growth, foster culture, and implement remote/hybrid work strategies.
Marion's experience spans startups to major corporations like Apple and IKEA across three continents, specializing in tech, SaaS, retail, and hospitality. Her global leadership includes diverse teams in India, Kuwait, the UAE, and the UK. Certified in HR and holding a Masters, Marion is finalizing a Ph.D. on remote work and psychological safety. An expert in the future of work, she contributes to publications like the Society of Human Resources Management.  and other outlets
In this interview, Marion Anderson talks about performance management: 
We discussed the following in detail in this interview (video below):
Ways by which we balance the need for formal performance assessments with informal, day-to-day feedback and coaching.
Different techniques to handle situations where employees consistently fail to meet their performance goal.
Role of feedback in managing performance failure.
Strategies which can be followed to keep a track of performances of employees on a continuous basis.
Various resources or support systems that can be offered to help employees get back on track and succeed in their roles during performance failure.
Click on the video below to watch the entire discussion with Marion Anderson: