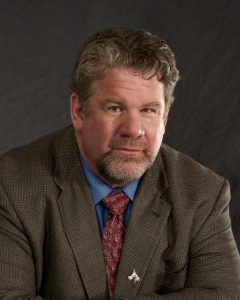 Norm Smallwood is a recognized authority in developing businesses and their leaders to deliver results and increase value. His current work relates to increasing business value by building an organization, leadership, and people capabilities that measurably impact market value.
In 2000, Norm co-founded The RBL Group with Dave Ulrich.
In 2010, the Harvard Business Review recognized Norm in an ad for the magazine as doing "innovative and ground-breaking work on effective leadership."
Norm has co-authored eight books: Real-Time Strategy, Results-Based Leadership, How Leaders Build Value, Change Champions Field Guide, Leadership Brand, Leadership Code, Leadership Sustainability and Agile Talent. He has published more than a hundred articles in leading journals and newspapers including Washington Post, Forbes and Financial Times and has contributed chapters and forewords to multiple books. Norm has been a frequent blogger on HBR Online where his blog on Personal Leader Brand was highlighted as one of ten most read of that year.
Norm was a faculty member in executive education at the University of Michigan in the Ross School of Management for three years.
---
What does organizational culture mean to you?
The traditional view of organizational culture is that it's a pattern of behavior, the values of the organization or "how we do things around here". In our work at the RBL Group, Dave Ulrich and I have discovered that this is a very internal view. It's the second step in building an organizational culture. A high performing culture is to build an environment where customers resonate with employees whenever they interact with a targeted experience. For example, Emirates Airlines wants their employees and customers to connect around a culture of great service; Southwest Airlines culture is about a fun experience that is cheaper than traveling by car; Apple wants their employees and customers to interact around a culture of innovation and so on. Once the customer experience is clear, the second step is to build a pattern of behavior and values that support it.
What are the major determinants of organizational culture?
In order to build this type of culture, leaders must clarify the customer value proposition. The customer value proposition is why customers buy from our company vs. your company. Typical value propositions are Best Quality; Fastest; Cheapest; Most Innovative; Best Service. This value proposition drives the customer-facing culture. Once this is clear, other organization elements must be aligned to reinforce it such as leadership development; employee selection; rewards and recognition and so on.
What is the role of employees in organizational culture?
The role of employees is central to building a high performing culture. The customer value proposition is usually embedded in advertising to entice the customer to come and do business with us because we are cheapest or fastest, or best quality or best service. Once this promise is made to customers, it's paramount to select, develop, reward and retain employees that can deliver on the promise when they interact with customers. Otherwise, the advertising falls flat when the customer does not get the promised experience.
What are the common problems associated with managing organizational culture?
The biggest problems are associated with gaps between organization promises and customer/employee experience. When I think about United Airlines today I think of their advertising about a "caring experience" while forcibly removing a passenger last year and injuring him because his seat had been oversold. Recently, Wells Fargo advertises themselves as a trusted advisor and then was caught fraudulently creating new customer accounts and profiting at the expense of customers. No organization is perfect but the best ones pay a lot of attention to connecting employees and customers to receive the desired experience- that's culture.
What are the ways to innovate company culture? Any best practices to share.
The innovation here is to get the sequence right. Outside in, then inside out. Outside in is figuring out the experience you want your customers to have and inside out is investing to align and reward employees for delivering on that experience. When companies get this aligned they thrive. Examples I have seen of companies working hard to get this right include Chick Fil A; Nordstrom's; Hyatt and Zappos. If I had to pick the most important element for success, I'd say it is selecting the right leaders and employees who already embody the attributes you need for the customer experience you promise.
---