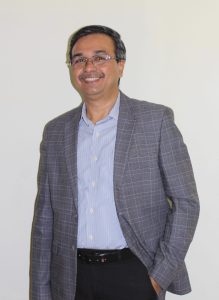 Mr. Pradipta Sahoo is a seasoned Human Resource professional with over 30 years of experience specialising in Change Management and driving Performance Culture for companies in BFSI & ITES industries in India, the Middle East, and South-East Asia markets.
As CHRO, he has created strong People Practices & EVP at KFin Technologies, Suryoday Small Finance Bank, Pragati Finserv. He played a crucial role in creating talent enablers to support remarkable business growth at ICICI Lombard and Bharti AXA General Insurance.
Currently, as the founder of Pravi HR Advisory, he is engaged in supporting Start-ups, SMEs and Entrepreneur-driven companies to drive Change Management & enhance Talent capability in sync with their journey to reinforce employer branding.
Mr. Sahoo is fond of sharing his expertise as a keynote speaker and panelist at HR conferences and premier business schools.
In this Interview, Mr. Sahoo shares his take on current and future Performance Management practices in the BFSI Industry:
---
How is the performance of employees typically managed in the BFSI industry? Can you share some specific challenges unique to the financial industry that affect employee performance management? 
The BFSI industry has the following distinct requirements & attributes, which requires an amount of rigor in Talent Management. 
Its Products directly impact the earning and financial security of the customers and involve long term engagement with customers.   

The feature & pricing of its Products are highly regulated 

Customers are highly informed about product features, pricing, and market alternatives, given their vigilance about the financial implications. Addressing customer complaints is a priority, underscored by dedicated Ombudsmen within each company and oversight by regulatory bodies.

Remarkably, the quality and credentials of customers hold significant business implications, particularly since, an unfavorable customer can lead to direct financial losses for the company. Hence, maintaining process adherence is imperative to ensure both business quality and compliance with regulatory standards.
High Attrition is a challenge typically faced by the BFSI industry. To make matters worse, in most cases, the repercussions from bad business by an employee might hit the company much later. Therefore, interdependence of the KPIs of even the junior most employee is very high & the KPIs need to be reviewed periodically not merely to track performance but to prevent any possible business damage. Wrong performance is a bigger problem than low performance in the BFSI industry. 
The performance of a BFSI employee should be judged not merely by target achievement, but by the quality of customer acquired & handled, longevity & share of wallet of the customer as well as quality of customer service. That makes performance management in BFSI extremely sensitive & critical to ensure not only target achievement but ensure quality of business & compliance. 
How can it be ensured that performance evaluations are fair, consistent, and free from bias throughout the organization? Are there any strategies that you recommend to mitigate them?
Institution of Performance Culture in an organization is based on fairness & mutual trust, involving  few key principles. Firstly, it involves Objectivity when setting KPIs ensuring clarity regarding the specific enablers that contribute to success and the disqualifiers that can impact business. Additionally, there's a need for transparency and regular evaluation of performance, ensuring ownership and accountability. Lastly, consistent constructive feedback and encouraging open communication are crucial to creating a culture of ongoing improvement.
Fostering collaboration in both inter & intra teams is also vital. This not only prevents conflicts but also enhances trust and contributes to overall success. Implementing the right Rewards and Recognition (R&R) schemes plays a crucial role in driving collaboration, aligning with organizational values, and ensuring that targets are achieved without compromising ethical behavior.
What aspects of performance management do you think will improve employee participation in the performance management experience, especially in the BFSI industry?
In order to enhance employee participation in the performance management process within the BFSI industry, several key considerations should be prioritized. First and foremost, goal setting should be a consultative process involving both the manager and the employee, avoiding a one-sided directive approach, which will bring a sense of ownership. 
During performance reviews, it is vital to not only focus and evaluate the "what" is the goals that were achieved but also emphasize on "how" it was accomplished. Transparent and open dialogue between managers and employees during performance reviews plays a critical role in building trust and involvement. 
Thus, instead of a fault-finding exercise, a collaborative solutioning approach involving the manager, team, and employee in the performance review process, would encourage active engagement. Additionally, any performance improvement plan should be seen as constructive intervention aimed at growth and development, rather than punitive measure, which would reassure the employees about the intent behind the exercise.
What are the key gaps in the current BFSI Industry practices for managing employees' performance? 
BFSI industry provides for a significant portion of salary paid as performance linked variable pay or incentive. To make it worse, tolerance of non-achievement of target is low, due to which there is high target orientation across levels. And on several occasions, the targets are highly ambitious. To achieve targets at any cost, therefore, on many occasions, quality & process gets compromised.  
The predominant focus on targets, sometimes at the expense of process and quality, can inadvertently encourage unethical behavior too. Consequently, there is a pressing need for a robust system which not merely focuses on setting & evaluating KPIs but additionally, provides strong support mechanisms for employees to enable them to perform optimally as well as ethically. Moreover, it's essential to establish appropriate threshold targets for both performance and behavior, ensuring a balanced approach that aligns with both organizational values and goals
Could you discuss the potential use or relevance of OKRs (Objectives and Key Results)  in the performance management system of the BFSI Industry?
In the BFSI industry, it's crucial to view OKRs not in isolation but in conjunction with other vital quality parameters. For example, solely focusing on meeting insurance sales targets without considering the probability of claims or achieving lending targets without accounting for borrower credit history can lead to adverse outcomes for business.
Therefore, there should be a set of "must-achieve" OKRs/KPIs, including Customer Quality, Process adherence, Compliance etc. and failure to achieve these foundational OKRs/KPIs should nullify any other accomplishment.
To strike a balance between target achievement, service excellence, and quality assurance, OKRs/KPIs should clearly define the appropriate weightage for each critical measurable parameter. The right OKRs/KPIs help steer the organization's focus in the desired direction, ensuring a harmonious blend of targets, service standards, and quality orientation.
What do you think the financial industry's future of Performance Management will look like?
Today, the integration of interconnected business applications, strategic use of data analytics, along with real-time customer feedback, have started to revolutionize performance evaluation process in BFSI industry. This Tech, Data & AI enabled approach involves a comprehensive highly objective assessment, not limited to just measuring target achievement but also covers dimensions like quality, service, and compliance adherence.  We are shifting towards a continuous and immediate performance evaluation system, bypassing the traditional weekly, monthly, or annual reviews. This real-time feedback exchange allows for swift course corrections and improvements without losing time.
AI & ML technologies have started to play a pivotal role by enabling a more thorough analysis of an employee's work patterns, accurately gauging motivation levels, identifying potential for career progression, pinpointing training needs, and even detecting potential issues or inappropriate behavior. This will support timely and supportive or corrective interventions. 
Ultimately, the advent of AI & Data analytics ensures a more objective approach to goal setting, reviews, and discussions and promotes fairness and consistency across the board, by enabling each manager in engaging in meaningful dialogues & constructive feedback with employees while minimizing undue dependence on the individual capabilities of managers.