Performance Management helps inculcate core values amongst employees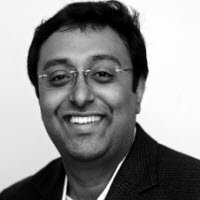 As Managing Director, and founder of Kensium's Indian operations, Rahul is responsible for operations across all locations, and works closely with all the technology and operational teams to ensure successful delivery of projects. He is also responsible for human capital, sales, and supplier relationships.
For more information on Kensium, visit
www.kensium.com
In an exclusive interview with GroSum Performance Management eMag, Mr Rahul Gedupudi, MD, Kensium Solutions, stated that Performance Management helps inculcate core values amongst employees !!!
How important is Performance Management in today's organizations?
Performance management is really very critical for all organizations today. In the past, there were not many options available to people. Nowadays, there are possibilities beyond employment to entrepreneurship as well. So, sourcing talent, managing performance & keeping them motivated enough to retain them has become a high priority.
How does Performance Management actually help?
Performance Management greatly contributes towards aligning employees to company vision & values. By defining goals & objectives unique to each employee, this helps build awareness on what is expected from each employee & how they should perform.
Even beyond job performance, it also helps in inculcating core values amongst employees. Employees come to know of core values & how they should be exhibited in their daily work execution.
What are the key gaps in current industry practices in managing employee' performance?
There is a big mindset issue that Performance Management means appraisal to be done once or twice a year. This is simply not enough. Feedback should be a continuous activity while formal reviews with performance ratings should be done at least quarterly.
Technology is a key component & in a bid to optimize costs, companies invest in solutions that are basically one-size fits all HR software. They then try to build their Performance Management program around it. This helps nobody and ends up costing the company more.
Finally, employees need to understand that it is their prerogative to get feedback & improve performance. Formal reviews, ratings etc are all enablers but the initiative has to be taken by the employee to make Performance Management really effective.
How many employees in your organization & how are you managing their performance?
We have two business units & combined, we have approx. 350 employees. Reviews are conducted quarterly, with a review rating. The bonus is paid out quarterly, while increments are set annually.
For Managers & above, goals & commitments are set that are measurable. For employees below managerial level, broad KRAs are set that are typically subjective in nature. Other than goals & KRAs, we also measure performance on core values exhibited by employees.
Some of the key benefits that we have derived from our performance management program are
1) We have been quite successful in aligning employees to the overall big picture & how their day to day activities are linked to it.
2) Work quality has improved, customer interactions have also increased significantly.
3) End of year increment heart burns does not happen as employees know through the year how their performance has been rated & moderate their expectations accordingly.
4) By reviewing frequently, we are able to identify performance laggards at an early stage & adopt corrective actions through Performance Improvement Plans.
What makes a really effective Performance Management programme? Any best practices to share?
Education is a critical aspect to make employees & managers understand the importance of performance management and how this helps not only the organization but the individual development of the employees.
Performance Management typically has a short term 12 months focus. It is quite important to map current performance to career plan of the employees. This helps them see how they measure up currently against the qualities required for the future, thus gearing them for the long term in the organization.