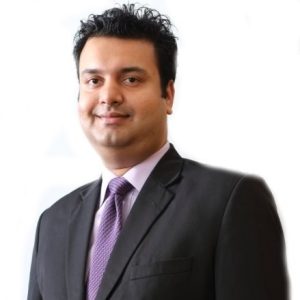 Shawn is the Co-founder & CEO of ThoughtVerve. Over the course of his career spanning over 15 years, as People Practices Head, he has led consulting engagements focused on areas like Strategy, Culture, Organization Design, Competency Mapping, Talent Assessment, Performance Management, HR Diagnostics, Leadership Development, Learning & Development, Coaching, Process Design, Employer Branding, and Experience Design for Global Organisations, Indian Conglomerates, MSME's, Startups and Family Managed Businesses. His experience comprises various industries traversing, among others, Automotive, Aerospace, Energy, Infrastructure, Real Estate, IT, ITES, Hospitality, E-commerce, Sports Management, Entertainment, Education, Pharma, Retail, Mobile Technology, and Gaming.
Shawn is a certified Entrepreneurship & Business Coach, Master Life Coach, Goal Success Coach and Life Purpose Coach. He is a certified 16PF and DiSC practitioner. He is a certified Master NLP & CBT Practitioner. He is also a certified Balanced Scorecard, OKR and Hoshin Kanri practitioner. He relishes the opportunity to translate the breadth of his experience into designing world-class
solutions for clients.
In this Interview, Shawn shares his views on the different aspects of Performance Management:
---
How does Performance Management actually help companies?
In addition to my company, we also provide HR consulting services to a host of clients. Not just for us, both for all the companies that we consult with, Performance Management helps in providing direction to the organisation, in terms of what they want to achieve in a given year, and enables cascading them down the line, such that they can be achieved. It also serves as a guiding light for course correction during the year rather than mourning and groaning post facto. It also helps build talent in the organization.
What are the key gaps in current industry practices in managing employees' performance?
I think the biggest gap today is that people look at performance management from a simplistic point of view of salary hikes. It is still not looked at as a strategic tool in terms of goal achievement and building talent/skills for the future. In addition to goal achievement, a lot of people seem to forget that performance management is also a development platform – understanding skill gaps, identifying learning & development opportunities which not only provides a career for the team but also helps the organizations build a talent pipeline in terms of current and future skillsets
How is the current talent pool you are working with & how are you currently managing their performance?
Considering my organization and the organizations where we run performance management, that's a talent pool of around 350-400 people. We manage performance by ensuring that organization goals are clearly defined at the start of the FY, with periodic check-ins for each team, followed by quarterly reviews and the annual appraisal. It helps ensure that we are on track and provides scope for course correction.
What makes a Performance Management programme really effective? Any best practices to share.
I think the most important aspect to make any performance management program work is continuous feedback/check-ins. It is imperative that all managers in the org, on when and how to give feedback. Another important aspect is goal setting – I still think that if the SMART principles are followed, performance management becomes effective – SMART doesn't mean you can't have stretch goals but having goals that everyone knows can't be achieved, sets the stage for failure. Ensuring goal setting is done right and continuous feedback is provided makes performance management effective.
how do you ensure that post a feedback session, negative feelings like vulnerability or frustration do not set in among the employees?
The biggest issue with feedbacking is that managers provide feedback only when things go wrong – also, feedback generally becomes a blame game. Managers need to provide feedback even when things are going well – to understand what is being done right, which can further be shared with others in the team. Managers need to create a space, where the team member believes that feedback is provided from a development perspective. When this happens, it creates a space of trust and camaraderie, which then ensures that no negative feelings are harboured.