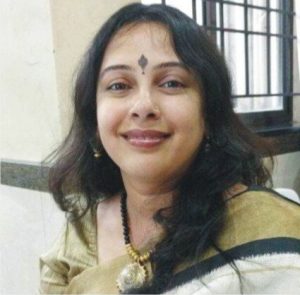 Shivangi Page – Auty is a qualified Bachelors in Sociology from St. Xavier's College, Mumbai, and Masters in Personnel Management from Pune University. With 18+ years of professional experience, Shivangi is one of the few female HR professionals who has a balanced exposure to Industrial Relations, Business HR partnering, Corporate HR leadership and People Solution Consulting.
Her Corporate experience has been with renowned manufacturing organizations in multi-product and multi-plant setups. She began her career with Thermax Ltd. which is known for its employee-centred culture. She then worked with Endurance Technologies Ltd., an auto component major, as DGM – Corporate HR and OD where she was responsible for Talent Management, Development and Organization Development. She is currently the Founder Director of North Star People Solutions, a core HR, IR and Organization Development Consulting Company working with organizations of various sizes and across sectors for building people and process capability in SMEs.
She has hands-on experience in designing and driving large scale culture transformation initiatives such as Organization Core Values cascade, Organization design and structuring, alignment of Performance Management across levels culminating into business results, designing and implementing Talent Management processes, etc.
Shivangi is a certified Job Evaluator. She is also certified for Thomas PPA and Workplace Big 5 Assessments. She is empanelled as an external member on the Internal Complaints Committees of organizations constituted under the Prevention of Sexual Harassment Act.
During her career span, Shivangi has demonstrated passion for training and education of her fellow HR professionals as well as employees at large. She has designed and conducted several behavioural and soft skill programs for employees across all levels. She enjoys writing and has published several articles on professional forums such as LinkedIn.
Shivangi is trained in Indian Classical Music – vocal. She is an avid wild-life traveller and a passionate animal lover.
In this Interview, Shivangi shares her views on different aspects of the Goal Settings process:
---
In your opinion, should goal settings be a collaborative process between managers and employees? And why?
Goal setting is a process of achieving the set targets, both at the organization as well as individual level, together. This has to be a process that leads to satisfaction and learning for the employee. In the absence of buy-in of the employee who has to work on and achieve the goal, it becomes a process of follow-ups, reminders and painful reviews. Hence mutually agreed goals defined through a collaborative process are always preferred.
How important is goal cascading & the need to tie every employee's goals to an organizational objective? Is it always practical and effective?
At the senior and mid-levels, the focus has to be on goals and how they break up into activities and tasks on a daily basis. However, at the junior-most level, activities are more relevant since what we expect at that level is essentially the completion of tasks that are defined. Ultimately the results we expect from everyone in the organization have to align to the organizational objective.
When there is alignment up to the last level, everyone speaks the same language and can relate to success/failure.
Are sub-goals essential to set effective goals for the employees? Why?
Sub-goals simply help break down goals that otherwise look humungous, large and difficult to achieve. Subgoals help bring more clarity in terms of 'how' goals will be achieved. Further, achieving sub-goals finally leading to the larger goal gives a sense of satisfaction and celebration at intervals as well as indicates that we are on track.
How should zero-target goals be measured for performance in an organization?
It is possible to measure both quantitative and qualitative results. Soft, intangible results can also be converted into measurables. E.g. Employee Engagement is a soft goal that can be measured through indexes/scores of a survey.
Should all goals be measurable? How to incorporate measurable parameters to otherwise subjective goals?
What gets measured, gets improved! In the absence of measurable goals, improvement cannot be planned nor achieved. Hence it is recommended that all goals should be measurable. They need to be defined in a manner such that measurement is possible. Further, there has to be a mechanism to generate and maintain data around the goal such that it can be analysed and used meaningfully for improvement.
Measurables can be in the form of timelines, percentages, numbers, volumes, scores, weightages, amounts, etc. It is possible to measure every goal, what's more important is having a mechanism to break it down into actions, milestones and a periodic review to ensure that we are on track.