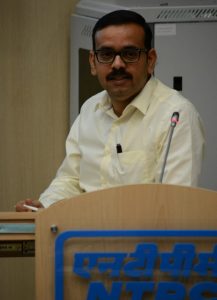 Sushil is certified in Organization Development Analysis, Talent Management, Competency mapping, Assessment & Development.  With almost 2 decades of work experience in multiple industries, he has been recently awarded as the 'CHRO of the year 2020' by HR association of India and is also recognized as of one the Top HR Minds of the Country by World HRD Congress in 2020.
Here are his key experiences in the industry in relation to the current COVID-19 pandemic and WFH situation.
---
What is the impact on employee performance?
In traditional sense of performance, where only tangibles or results or numbers are given importance, performance is badly impacted.
Have you taken any proactive measures to maintain employee performance?
Being very realistic and pragmatic of the situation, our main focus has been to keep employees motivated, engaged  and charged up to face this eventuality and make them ready for future challenges by inspiring them to upgrade and re-skill. The pandemic period is being treated as a big opportunity for creating desired future and it is conveyed to everyone in very simple but powerful manner.
Further, we as an organization took deep dive to assess the health of whole organization including business model, process, product, leadership, values, culture etc. and critically evaluated the immunity of entire system to cope up any such kind of situation in future.
So, in brief, we actively invested on the how part of performance or on the factors, which create high performing organizations.
Will there be any changes to existing appraisal methods? Process & Frequency?
Depending on the context, industry and maturity level of organizations, changes are going to happen in the appraisal process.
In recent past due to technological advancements and ability to capture real time data, great importance is given to real time feedback and appraisal process, which is shifting more towards conversation and development activities rather than evaluation against certain targets on bi-annually or annual process.
This is going to be new normal as technology has proved its worth and credibility.
Performance is going to be defined in more inclusive terms having equal importance to intangibles factors.
In managing performance, how has HR role changed in the current situation?
HR has to play role of more than facilitators and act like enablers. He has to offer requisite insights on changes essential for the sustainability of the business and develop right kind of depository for metrics, behaviors and values with business for creating performance driven culture in the organization.
Do you think formalizing feedback and/or regular performance check-ins will make a difference?
Business environment is very complex and dynamic. Agility, Lean and Mean like values can only guarantee success, all comfort and luxury are eroded with this Covid .
All kind and size of businesses are at risk zone, they can't ignore the slippages or deviation from the predefined path or targets making it holy to keep tab on what are happening in the business with possibility of immediate course correction by incorporating regular performance check ins in the business.
With employees and managers all away from each other, what steps are being taken to ensure clarity on work objectives/goals and their priorities?
Since pre-covid targets and objectives have become impossible to achieve, we have revisited our targets and made it very specific keeping in view the current nature of WFH and constraints of physical movement and face to face monitoring.
We have divided work in the form of routine/operation in nature, short term, mid term and long term strategic goals and discussed with teams like what kind of tasks can be performed at this time and how it will be monitored.
Works, which can be performed from home are now given more importance like for Sales team, planning, forecasting, stock taking of the past, new product development and reinventing new business model, collection of outstanding money from the markets are kept goals for the pandemic period and all these needs no one to one monitoring .
So very specific and feasible targets are defined for the team.
Almost on everyday at pre-defined conveyed time, team meets to review the progress of assigned tasks and in this meeting only they discuss about the challenges.
And on fortnightly basis, review committee sits to track the progress of all business units, so in nut shell, regular communication with team, monitoring, review of goals defined in view of reality or present context has made clarity on goals and objectives.