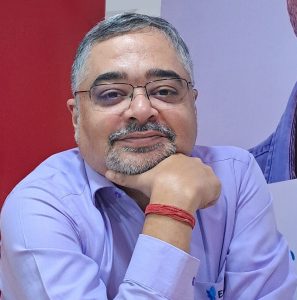 Wriddhee Maitra boasts over 20 years of expertise in enhancing and optimizing human resources functions for a diverse array of organizations spanning multiple industries. His primary focus lies in the domains of learning, training, and developmental interventions at all levels within an organization.
Throughout his career, Wriddhee has successfully navigated a wide spectrum of industries and organizations, each characterized by distinct cultural nuances, business scales, and complexities.
His remarkable adaptability, rapid learning, and willingness to unlearn and relearn have been instrumental in propelling his professional journey to success.
In this interview, Mr. Wriddhee Maitra takes a deep dive into the performance management process in the Pharmaceutical industry.
We discussed the following in detail in this interview (video below):
Ways in which the performance of employees are managed in the pharmaceutical industry.
The key gaps in the current pharmaceutical industry practices for managing employees' performance.
Tools used in managing employees' performance and challenges faced with the tools.
The potential implication of OKRs in the performance management system of the pharmaceutical sector.
A look into the future of Performance Management for the pharmaceutical industry.
Click on the video below to watch the entire discussion with Mr. Wriddhee Maitra: