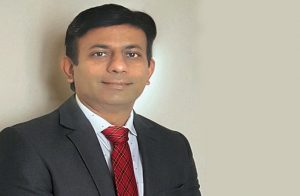 24 plus years strong Manufacturing base HR experience. Started from basics of Personnel management to transformation management of people and organization at diversified organizations. Have seen three phase of transitions of change in Manufacturing from the traditional manufacturing process to the WCM( world class Manufacturing ). Was recognized as One of the top India HR persons of India in 2017.
---
How important is Performance Management (P.M.) in today's high-flux organization?
The name itself speaks that its Performance Management, today we are in a very dynamic stage in the market. We are achieving good heights of customer centricity. Its important at this stage that all our employees are quickly aligned with the company GOAL. Monitoring result becomes easy once everyone knows one clear direction.
Whose responsibility is Performance Management?
Performance management is the responsibility of every individual. Previously, we used to say Its HR, then progressively moved to the reporting manager. It's a top driven process in any progressive organization, however, every individual employee needs to take the ownership to implement it better and effectively.
What are the key gaps in current industry practices in managing employees' performance?
Performance management system is mainly connected with benefits, it's a big gap. People are given a target of the bell curve to manage the performance management system. Philosophically, PMS is the reference point to be used for the capturing the target area and identifying development need and then managing talent. When this system is clubbed with benefits, the whole purpose gets diluted and you don't get the facts on the table.
Should Development discussions be de-linked from performance reviews?
Exactly, that's the whole purpose of PMS as I mentioned above.
What makes a really effective P.M. programme? Any best practices to share.
The best practice would be you have three years plan which is converted into company scorecard. PMS then captures the yearly target per verticles and cascade effect to the employees at the bottom. At the same time identify the strength and weaknesses of an individual to support the individual target, it needs to be closely monitored six monthly.
---