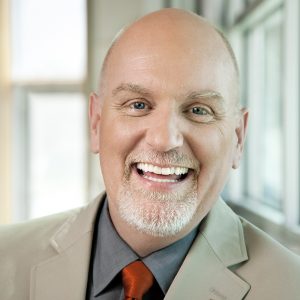 #1 Bestselling Business Author, Organizational Culture, Employee Engagement and Leadership Expert
One of today's most influential voices in workplace trends, Chester Elton has spent two decades helping clients engage their employees to execute on strategy, vision, and values. In his provocative, inspiring and always entertaining talks, #1 bestselling leadership author Chester Elton provides real solutions to leaders looking to manage change, drive innovation, and lead a multi-generational workforce. Elton's work is supported by research with more than 850,000 working adults, revealing the proven secrets behind high-performance cultures and teams.
He has been called the "apostle of appreciation" by Canada's Globe and Mail, "creative and refreshing'" by the New York Times, and a "must read for modern managers" by CNN, Elton is co-author of the New York Times and #1 USA Today and Wall Street Journal bestselling leadership books, All In, The Carrot Principle and The Best Team Wins. His books have been translated in more than 30 languages and have sold more than 1.5 million copies worldwide.
In 2018, Global Gurus research organization ranked him as #13 in the world's top leadership experts and #5 in the world's top organizational culture experts; and he is a member of Marshall Goldsmith's 100 Coaches (MG100), pay it forward project.
Elton is the co-founder of The Culture Works, a global training company. He serves as a leadership consultant to firms such as American Express, AT&T, Avis Budget Group and Procter & Gamble. He is most proud, however, to be the father of four exceptional children with his lovely wife Heidi.
---
What
does Culture mean to you?
Culture to me is how you feel about your work every day. It is an emotional connection. I think that when you have a good culture, you understand not just what you do and how you do it, but WHY you do what you do. It's the WHY, that separates the great cultures from those that simply get the work done. 
When that is achieved you can attract and retain the best people in your industry. In today's fast-paced business environment being able to create the right culture to attract the best talent is everything. The best cultures 
engage people on the emotional level. 
That to me is what culture is all about.
What are the major determinants of organizational culture?
The biggest factor in determining a culture starts right at the top. The leaders. Their actions and behavior set the tone for everyone else. 
Everyone watches the leader see what is acceptable behavior. From the CEO to the team leader this is the biggest determinate for me. Their actions give everyone else permission to do the same. So, to me getting the leaders right is the most important task in building a great culture. 
When you have the wrong leader with the wrong values things can get very bad very quickly. Reputations and brands can be destroyed and customer confidence disappears.
When you have the right leaders in place the opposite happens. You attract good talent and customer loyalty goes up. 

Get the leadership right. It all starts there.
What is the role of employees in organizational culture?
The employees are your culture. From top to bottom everyone owns the culture. It doesn't matter what the website says the mission and vision is, if that isn't on display every day with every employee in the 
company you haven't got anything. 
Often, we think that once the posters go up and the website is all done that our work is finished. The truly great cultures work on getting the behaviors right every day. Making sure that everyone has a way to recognize and reinforce the right behaviors is key. Simple things like thank you notes to team members, one on one reviews with the line manager or supervisor on a monthly basis, or even more often, help to make sure everyone is loving the values every day.
The culture is owned by everyone in the organization. Everyone!
What are common problems associated with managing organizational culture?
This is an excellent question. We are often so caught up in getting things done every day that we forget that it is the soft skills that make the biggest difference in getting the culture right. I talk a lot about "Managing got the one." In other words, making sure we know our people as individuals and don't let blanket policies stop us from making sure we have the right people in the right jobs where they can be passionate about what they do. I think that often we don't take the time to really engage with each other. The best cultures are places where we know each other as people, not just co-workers.
What are the ways to innovate company culture? And best practices to 

share.
Innovation when it comes to culture is getting back to human. What I mean by that is making sure we have personal and meaningful connections at work. When we have real human connections at work everything gets better. I have found the best way to do that is through appreciation. 
H
ere is one small example. A great leader I know at AVIS Rental Cars uses one simple idea that has made all the difference. He puts 10 coins in his pocket and sets a goal to have 10 positive interactions with his people 
every day. He keeps track by moving one coin from his left pocket to his right pocket every time it happens.
It is so 
simple and yet very effective. His message to his team is that there are good things happening every day where we work and we should be just a quick to point those out as we are to point out what has gone wrong. It builds a culture of trust and appreciation. It works. I hope you will give it try with 10 coins in your pocket. It takes practice and is well worth your time and effort.
One last thought is that these are important ideas in creating a great workplace culture and they as Los work in creating your own personal culture. These ideas apply to our families and personal relationships too. I hope that we can't leave all these great ideas at work ut take them home with us as well.
---