We are living in the golden age of HR technology. There is a tool for almost every need a HR person could have. But it takes savvy skills to make it work.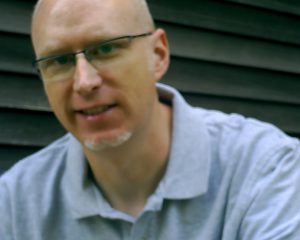 Chris Russel, is considered one of the most of the most technically savvy recruiters on the planet on the planet and Managing Director at ChrisRussel.io where he helps to improve digital recruiting, job board or HR tech startup. He has also founded CareerCloud.com an upcoming career content company which has been helping Modern Job Seekers since 2012.
www.careercloud.com
www.chrisrussell.io
In an exclusive interview with GroSum Performance Management eMag, Mr Chris Russel, MD ChrisRussell.io & Founder CareerCloud LLC, stated that good talent always wants to be learning and so it becomes imperative for companies to provide that kind of environment.
How often do you hear people leave due to a bad boss or their performance not valued properly?
Quite often! Bad Bosses are probably the number one reason people quit. A good boss care about the well-being of his/her subordinates. Their attitude means everything to the average worker.
Other than better pay or job roles, what are the main reasons why people change jobs?
One of the biggest reasons is their boss or overall management attitudes towards employees. If an employee has a toxic boss their tenure will surely be a short one. Similarly, if the company management does not "value" their employees then most employees will leave at 5 o'clock every day. Bad managers don't inspire loyalty in their workforce. Other reasons include lack of mobility for career advancement or simply lack of learning new things. If workers feel that they have no room to grow in an organization they will feel "stuck" or may get bored. Good talent always wants to be learning so its important for companies to provide that kind of environment.
Is employee loyalty on the wane? Why?
Depends on the company. In general I'd say yes because these days fewer and fewer companies are loyal to their employees. Most companies treat them as merely wheels in a cog. They are "expendable".
The world is increasingly becoming freelance oriented? How do you think companies are managing this
I think the new, tech oriented startups are at the forefront of this evolution in the job market while older, more established firms have been slower to respond. Their are some major employers who embrace remote and freelancer workers. They see value in the cost and space savings as well as worker happiness. WordPress is a great example of the former. Just about all their employees are spread across the globe. They have no central office.
What roles can technology play to overcome key recruitment challenges being faced by the industry?
Technology should be used to empower recruiting, not replace it. A big problem is that HR departments around the world are not very tech savvy when it comes to deploying recruitment technology. Things like automation in the hiring process, social media channels and job boards can help alleviate some of this burden but in the end people still hire people. I encourage employers to hire more technologist to their staffs and become more marketing oriented in their talent acquisition strategies.