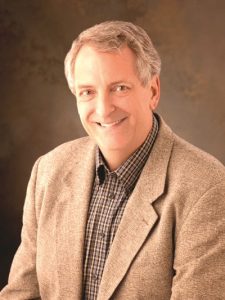 Dave Ulrich is the Rensis Likert Professor of Business at the Ross School, the University of Michigan and a partner at the RBL Group (http://www.rbl.net) a consulting firm focused on helping organizations and leaders deliver value.  He studies how organizations build capabilities of leadership, talent, and culture through leveraging human resources. He has helped generate award winning data bases that assess alignment between external business conditions, strategies, organization capabilities, HR practices, HR competencies, and customer and investor results.
He has published over 200 articles and book chapters and over 30 books. He edited Human Resource Management 1990-1999, served on editorial board of 4 Journals, on the Board of Directors for Herman Miller, and Board of Trustees at Southern Virginia University, and is a Fellow in the National Academy of Human Resources.
---
How important is Performance Management (P.M.) in today's high-flux organization?
"Performance management" system or process is not as important as performance accountability. While the performance management processes may vary, performance accountability remains more constant. Without accountability, people cannot readily monitor their behavior and improve. It is hard to lose weight without weighing or change behavior without monitoring it.
Whose responsibility is Performance Management?
Ultimately individuals are responsible for their own behavior, but in organizations, line managers are accountable to hold others accountable. A leaders job is to get this done by and through others. Accountability is part of this process.
What are the key gaps in current industry practices in managing employees' performance?
There is too much focus on the performance management steps or process (e.g., rate vs. rank) and not enough on the conversations between an employee and his/her boss. The conversation or dialogue matters more than the system.
What makes a really effective P.M. programme? Any best practices to share.
As noted, good performance accountability is about having a positive conversation between manager and employee. A manager is a coach and communicator, not command and controller.
---