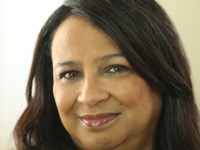 JoAnn Corley is the Founder, of The Human Sphere™, a talent management, organizational and leadership development consultancy that helps companies increase profits by successfully integrating the human aspect of their enterprise.
Her overriding business philosophy is "when we are our best human selves, we will have our best businesses". That philosophy is reflected in her pioneering work helping leaders and companies improve their Human Quotient.
Named to several top 100 HR & Management Experts to follow, she is also a passionate, inspiring business speaker and author, sharing that passion with thousands through-out North America.
She has also been quoted or featured in a variety of media such as NBC News, Huffington Post, Monster.com, Harvard Business Review, ATD & SHRM National, to name a few.
---
How important is Performance Management (P.M.) in today's high-flux organization?
The interesting thing about performance management these days is it is ever-evolving. Ask anyone in the industry and they will tell you there is a "love-hate" relationship that exists. Conceptually it's loved for being a concrete framework to manage talent and hated because of what managers typically have to go through to execute it.
There are some companies now that have completely redefined performance management to the point where it's unrecognizable and even renamed, for example, performance motivation. In understanding human behavior, I think most performance management today is a cumbersome, ill-conceived outgrowth of the antiquated annual appraisal approach.
With that in mind, this is not to say that's it's not important. It will need to continue to develop to match the needs of today's workforce.
Here are a few examples. In general, the trend in performance management is de-formalization — the description, language, and structure. Some are calling it performance motivation.
Whose responsibility is Performance Management?
Additionally, particularly with Millenials in mind, ongoing conversational feedback is now taking over where relevant information delivered in real-time can be the most helpful to everyone. Feedback is also becoming 360. It's being delivered by the entire team and other stakeholders rather than just from one person — the manager.
Also, many companies are doing away with numerical ratings. Some are simplifying the overall assessment to at, below or above expectations and with subsequent development plans co-created to address targeted areas.
What roles can technology play to overcome key recruitment challenges being faced by the industry?
Technology is playing an interesting role in this evolution. Performance management software is trending towards becoming simpler and accommodating team participation with the ability to provide spontaneous recognition with for example kudos and badges, even with an app and a bit of gamification tossed in for more engagement. Additionally, technology will continue to emerge as an essential partner, but in ways that collect and provide data for analytics and the integration of AI.
What makes a really effective P.M. programme? Any best practices to share.
This on-going evolution makes it difficult to identify general best practices because so many companies are experimenting with alternative approaches to maximizing employee performance, forging their own path and testing approaches not just outside the box but way beyond the box.
What's for sure is we don't want performance management to bog down managers, demotivate employees and take up time and energy that has no real value or impact on the business. This will be the foundational benchmark many companies will use as they determine the value and use of performance management practices and tools in the future.
---