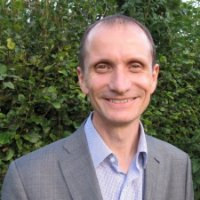 Kevin Lyons is Senior HR at Pearson in London, the FTSE100 organization with global reach which is the world's largest learning company.
Kevin's passion is Talent, and what he sees as the twin pillars of Talent Management, Diversity & Inclusion combined with Learning & Development. He is also fascinated by the impact of technology on HR and wider society.
Kevin has a career spanning Human Resources in leading companies and is a regular voice in media communicating his views regarding Human Resources.
---
How important is Performance Management (P.M.) in today's high-flux organization?
Performance management is still very important, but it is the method and the way that it is approached which needs to be so different than before, and which the best organizations are embracing.
By making performance management about multiple review goal setting and a continuous cycle of feedback while linking goals performance to success, then performance management can continue to have a highly positive impact on business.
Whose responsibility is Performance Management?
Responsibility lies with the line manager of the employee, and with the employee, as they engage in a more informal and regular conversation and feedback about performance and results, but also on career and personal development.
Senior leaders should oversee the company performance conversation, and HR can advise and guide.
What are the key gaps in current industry practices in managing employees' performance?
It is changing but the adversarial nature of traditional performance management is hard for some companies to change.
There could also be more focus on Talent, with the development of skills and abilities as a key component of performance management.
Specifically, I would cite Talent Mobility as being underutilized which is all about matching employee aspirations and growth to the needs of the business.
Should development discussions be de-linked from Performance Reviews?
I think the opposite, and that Development discussions around knowledge, skills, and abilities should be linked strongly to performance, and kept relevant to career development.
So retaining Development discussions within the Performance Management conversation is critical. 
As I have said the key is to focus on Talent, and specifically bring strengths-based feedback into the conversation focusing on impact to the business.
What makes a really effective P.M. programme? Any best practices to share.
A really effective Performance Management programme is closely entwined with the needs of the organization and looks at talent development as central to the conversation, as well as embracing regular discussion and feedback.
Those organizations where Performance Management discussion is continuous with goals linked to performance and development, and prioritizing talent skills and mobility linked to business needs, have the greatest positive impact on business success, in terms of revenue, as well as retention and employee engagement.
---