So we all have seen how employee performance management has become such a talked about and abused subject in the HR world recently.
Appraisals are bad. Managers & employees hate them. HR is often blamed and CEOs are unhappy. People crave feedback. Everyone is cribbing.
Yeah, humans are great at pointing fingers at things not working but taking ownership or defining responsibilities. Ah, that takes some doing always, isn't it?
So, we thought let us reach out to leading HR experts across the globe and find out whose responsibility is employee performance management.
We hoped to reach a verdict. Did we? Read on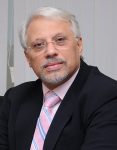 Adil, the appreciative Coach, believes that in the new 'Board' Managed World, the Board needs to have a serious oversight of the enterprise performance management system.
In sequential order, the Board, the CEO and the Operating Managers own the process and are responsible for ensuring the performance of talent in their teams respectively.
Your child's nanny cannot be responsible for your child's nurturing. Whilst HR can provide expert subject knowledge, design the process, coach the Managers and train the people, Business Managers are the real-time HR Managers for the talent in their teams.

– Adil Malia, CEO and Managing Partner, The FiRM
It would be a folly for any Organisation to pass the total responsibility for Performance Management to its HR department.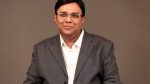 A compulsive out-of-the-box thinker, Kaustubh believes that defining and leading the process of Performance Management is the responsibility of the head of the organization.
Performance Management is a team sport, where every player/individual contributes to one common goal and if we are able to draw a common scorecard and align individual goals to deliver the scorecard, we would do a world of good to the PMS process.
It is a sensitive exercise keeping in mind the culture and core values of the organization. The organization's overall strategy and goals must be integrated into the performance management system to deliver business values.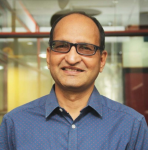 Recognized by LinkedIn as Top 10 Voices in India, Hari feels that employee performance management is the responsibility of the concerned manager and function head.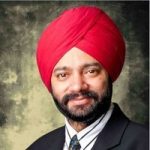 A TEDx speaker, SAP HCM consultant, Six Sigma Green Belt, White Belt in Executive Coaching amongst many hats he wears, Harjeet feels that Performance Management of Sales force has always been lucrative with monthly incentives and foreign visits.
However, performance management for remaining staff was seen as a people development, retention and rewards tool.
Performance management was never the favorite topic for Business owners because whenever they paid attention, there was an increment in the salary cost, with no concrete immediate outcome.

– Harjeet Khanduja, V.P of Human Resources, Reliance Jio
Picture in your mind, organizations like Ola or Uber. You will see for yourself, sales is no more a challenge. Delivery determines the sales. Delivery becomes the focus. The consumer behavior triggers the desired behavior required from delivery staff (drivers). The performance incentive plans are tweaked continuously on a real-time basis to get the desired behavior from delivery staff.
Performance management is so tightly integrated with the business that Business has no option but to do it on its own.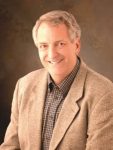 The Rensis Likert Professor of Business at the Ross School, the University of Michigan, Dave feels that ultimately individuals are responsible for their own behavior, but in organizations, line managers are accountable to hold others accountable. A leaders job is to get this done by and through others. Accountability is part of this process.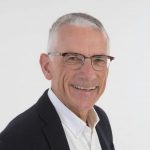 With extensive experience in HR Management in multinational companies, Tom reckons Employee Performance Management is a joint responsibility of the organization (primarily managers) and the employees. HR can help to design the processes and provide access to performance consultants.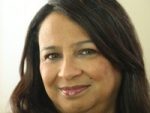 Named as one of top 100 HR & Management Experts to follow, JoAnn believes particularly with Millenials in mind, ongoing conversational feedback is now taking over where relevant information delivered in real-time can be the most helpful to everyone. Feedback is also becoming 360. It's being delivered by the entire team and other stakeholders rather than just from one person — the manager.
Also, many companies are doing away with numerical ratings. Some are simplifying the overall assessment to at, below or above expectations and with subsequent development plans co-created to address targeted areas.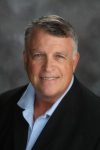 With over 30 years of experience in dealing with the challenges of HR in the 21st century, Michael feels PM is a shared responsibility.
The employee's manager is responsible for providing the guidance, encouragement, and correction necessary to make the employee as high performing as possible, and then keep the employee performing in that manner.
It is the employee's responsibility to ask for and adopt guidance on how they can perform better. They have the responsibility to make sure their career is going in a direction they desire to go in.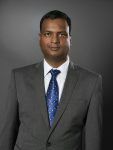 Recognized as one of the Top 50 CHRO's in Asia, Srinivas reckons that even though Performance Management is seen and perceived as the responsibility of HR, however, it is the responsibility of all business managers and employees.
Role of HR in Performance Management is like a role of the 3rd umpire in cricket i.e., aiding the process and helping the business teams to make it a way of life. The batsmen, bowlers, fielders, commentators, and umpires are the business managers and employees.

– Srinivas Chunduru, Founder and CEO, VANS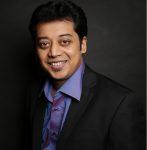 Recognized as one of the 30+ Top Global Influences in HR Tech of 2018, Soumyasanto believes that Performance management is much more than a simple annual review. So both employee and manager need to be constructive and more responsible. An effective performance management ensures that an employee receives regular, valuable feedback to assist in the pursuit of furthering career goals and supporting the organization.
Leaders have more responsibilities than to their people management accountabilities; leaders are responsible for linking performance management with the organizational planning, systems, and processes.
If we see a High-performance team, they are more pull than push. Leaders in high-performance teams know how to create energy and enthusiasm in the team. Team members should feel inspired, that they are on a purpose and what they are doing is of great importance.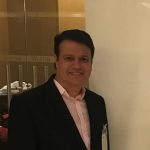 Recently recognized at The Great Manager Awards 2017, Colin believes that Performance Management starts from the top by tailoring strategies which can be translated into meaningful targets and trickles down to managers for setting goals & making this process effective by helping them understand the big picture and owning up careers of their team members.
Colin can relate this to a LEGO game where even the smallest piece in the game has a role to play. With patience, structured approach and aligning the steps brick by brick, we present to an employee a process on which they can put their faith, own it up and see empowerment which is given to them to drive.
#12 Sameer Nagarajan, Head of Human Resources, Dabur International Ltd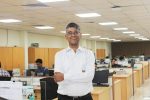 A passionate believer in ongoing professional development, Sameer believes that Performance management and its attendant consequences on reward, career growth, and personal learning will always primarily be the employee's own responsibility.
That has never changed and will not change even now. Organisations can provide context, training, feedback, and resources; the initiative to assess, seek feedback, analyze one's own situation, commit to change and ask for resources to enable that change will always be a personal commitment.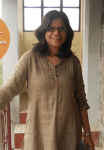 Amongst the top 10 HR Influencers in India & Worldwide, Ruchi believes that Performance Management is both HR and People Manager responsibility. HR lay the guidelines and People Managers are expected to implement the guidelines and get the best performance from the employees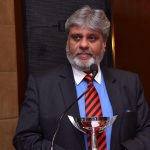 Recognized by World HRD Congress as 25 most talented global leaders in the field of L&D, Anand feels that there are two key stakeholders to employee performance management.
While HR needs to ensure best in class, dynamic framework for PMP the leadership needs to be the custodian along with being accountable for execution.  
#15 Anil Dagia, CxO coach, Business Strategist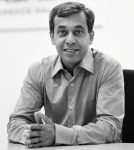 A global trendsetter as an NLP practitioner, Anil thinks that the question to ask is whose responsibility is it not. And the answer is – none. In other words, it is everybody's responsibility.
Traditionally, the Human Resources function has owned the implementation of a PM system. However, HR can be an administrator of the PM system. It is the business functions that need to own the PM system.
#16 Jaydeep H Goswami, HR Practitioner, Consultant, and Motivational Speaker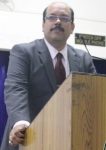 With rich experience providing high-end HR Consultancy services to top MNCs, Jaydeep believes that traditional PMS has normally been an HR-facilitated process. This, however, lacks the perspective of the entire business process since HR typically has a transactional focus.
However if we can bring in Top Management as well as Line Managers as champions of the process, then the strategic and operational perspectives respectively gets added on to the process, thereby making it robust and effective.
The Performance Management System would always be a valuable tool for organizational growth if Top Management; Line Management and HR work together in designing and implementing the system.

– Jaydeep H Goswami, HR Practitioner, Consultant, and Motivational Speaker
That way, the PMS becomes a Line Manager's tool of choice for high performance; and Top Management's vehicle for communicating their vision and plans. HR meanwhile has the significant role of championing a culture that is rooted in corporate values needed for the PMS to flourish. This then becomes HR's challenge on top of implementing the PMS process efficiently for the intentions of Top Management and Line Managers to be satisfied.
#17 Dr.John Sullivan, Professor, Corporate Speaker and Advisor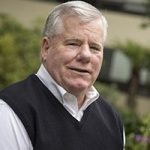 Recognized as HR's "Top 10 Leading Thinkers", John believes that first of all, every individual employee should own it and be responsible for it. Every employee should have clear performance goals and be measured by how well their goals are met.
Next, the direct manager needs to be constantly monitoring and improving performance. They need to be experts in improving performance.
And overall, HR needs to be responsible for identifying the most effective ways of increasing employee performance. But in addition to standard performance management HR needs to be hiring, retaining and developing people that perform above average.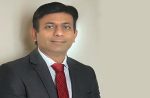 With 24 plus years strong Manufacturing base HR experience, Ajay reckons Performance management is the responsibility of every individual employee.
Previously, we used to say Its HR, then progressively moved to the reporting manager. It's a top driven process in any progressive organization, however, every individual employee needs to take the ownership to implement it better and effectively.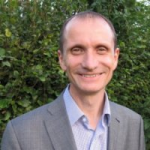 A regular voice in media communicating his views regarding Human Resources, Kevin believes that responsibility lies with the line manager of the employee, and with the employee, as they engage in a more informal and regular conversation and feedback about performance and results, but also on career and personal development.
Senior leaders should oversee the company performance conversation, and HR can advise and guide.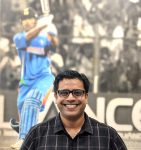 Having led HR teams at leading internet and e-commerce firms like Flipkart.com and InMobi. Kevin feels that employee performance management is everyone's responsibility.
The culture, leadership, managerial focus on enhancing performance and encouraging people to be the best version of themselves by supporting them and not penalizing them can help in celebrating this responsibility every day.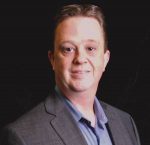 A Senior Certified Professional (SHRM-SCP) by the Society for Human Resource Management, Rob believes that Employee Performance Management is something that should be entrenched in company culture.
Employees should be able to call other employees out on non-productive behavior, simply because the behavior violates company culture. Managers should be having performance-related conversations on such a frequent basis that all performance related concerns are addressed, both positive and negative.
By nature, employees want to be successful and have a chance to win. They want to have performance conversations and get better. In Rob's experience, when a leader starts to have these types of conversations on a frequent basis, the employee starts to look forward to them and if one or two are missed, they start asking why.
So, who is responsible for performance management? The answer is anyone who is responsible for the culture of the organization – so everyone.
Conclusion
So, what do you think?
Yeah, the jury is still out there.
But at least, we have got a few common trends going here.
Firstly, we have got the list of suspects. All the experts have concluded that one of the following is really responsible for employee performance management
Everybody
The Manager & The Employee
The Employee
As you have read, the justifications for each of the above are pretty strong.
For example, performance needs and focus should start from the Board and encompass the entire organization. So, this justifies the entire organization's responsibility towards ensuring the best employee performance.
Again, the span of control of the Board, the CEO or even the HR is limited. Operationally, it is the Manager and the employee who work closely day in and day out. So, this justifies why they are more accountable than the rest.
Finally, the Manager can only facilitate. Even with the best support system, the sole responsibility of performance rests with the employee and this cannot be refuted.
While each of the above justifications seems logical, what is common across the three is the employee. So, we can safely conclude that whatever be the circumstance, the employee cannot disown one's own responsibility towards performance.
On the other hand, if the employee accepts the responsibility, it is her/his imperative to recommend how performance management programs can be made more facilitative to ensure better outputs in the future.
What do you think? Send in your comments. Let's keep the debate going.