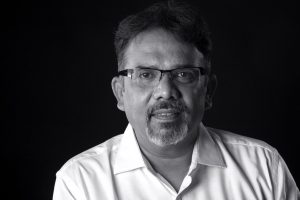 Mahesh Gowaikar is the Director of Operations at ProMobi Technologies, with 30 years of experience in the Indian & Oman market along with being an expert in the Operations, People Management and HR domain. Here are his key experiences in the industry in relation to the current COVID-19 pandemic and WFH situation.
---
What is the impact on employee performance?
One of the first decisions that was taken by the company management was to ensure that all the employees are given confidence that no one was going to lose their job and there would be no salary cuts. Salaries would continue to happen on time. This has proved to be a major morale booster for the employees and if anything, the employee performance has improved over the past 2 months. A lot of employees are also saving on travel time and are getting more time to invest in the company. 
Have you taken any proactive measures to maintain employee performance?
As mentioned before, we started with sharing with the employees that no job cuts and no salary cuts would be done due to the Covid situation. This has helped us tremendously to instill confidence in the employees. We are regularly giving updates to all the employees regarding what is happening on the strategy front and keeping them involved even though people are not actually attending office. This has anyway been a strategy from our management always, but we have continued it inspite of the lock-down. Our CEO has also sent emails to all the employees emphasizing on the same. Our company philosophy of always putting the employees first has help us.
Will there be any changes to existing appraisal methods? Process & Frequency?
Our mid year appraisal process is already underway. We have not changed the frequency or the basic appraisal process. We have had to tweak the methodology a little and to that extent, all meetings are happening over VC and not in person. Otherwise, the entire process has been the same.
In managing performance, how has HR role changed in the current situation?
All on-boarding processes are now remotely done. Also, inductions are being done remotely as possible. Employee Engagement activities such as one-on-one meetings, quarterly feedback meetings etc. are also on schedule but being done remotely via VC. The HR is also involved in conflict resolutions and other conversations with employees as and when required. Over all, the HR role has not changed much except for that most work is now done remotely. We have not had to change the HR role due to the current situation.
Do you think formalizing feedback and/or regular performance check-ins will make a difference?
Since we have had this process even before the COVID situation, we have continued to do the same remotely. This definitely has helped us in keeping a reasonable control over the situation. It has always helped us in keeping track of employee performance and we are glad to see that it has not dipped due to the current situation.
With employees and managers all away from each other, what steps are being taken to ensure clarity on work objectives/goals and their priorities?
As a product company, our goals for each sprint and release are clearly defined. The daily stand-ups are also done every day and the work goal for each employee is also clear. In-fact we have realized during the lockdown that with all the dedication that has been shown by the managers and the employees, nothing has changed for us as far as performance is concerned. If anything, it has got better in some areas.