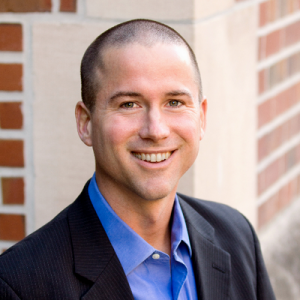 Matt Tenney is the Chief People Officer of The Generous Group, a marketing agency with a workplace culture designed to improve the well-being of team members and create the conditions for world peace.
He is also the author of the highly acclaimed books Serve to Be Great: Leadership Lessons from a Prison, a Monastery, and a Boardroom and The Mindfulness Edge: How to Rewire Your Brain for Leadership and Personal Excellence Without Adding to Your Schedule.
---
What does organizational culture mean to you?
Organizational culture is essentially the same as societal culture.  If one asks, "What is that group of people like?"  the answer you get is likely a good description of the culture.
What are the major determinants of organizational culture?
As leaders, one of our core responsibilities is to create a culture in which people thrive and thereby effectively serve each other and the external customers. The most important elements for creating and sustaining that type of culture are
(1) creating clearly defined core values with objective, binary metrics for determining whether or not the values are being lived,
(2) living the values, as leaders, and
(3) making the values non-negotiable – hiring and firing based on values fit.
​
What is the best way to communicate company culture?
Company culture should be communicated through the core values, and those core values should be communicated as often as possible. The most important way for leaders to communicate them is to actually live them. If that doesn't happen, no amount of other forms communication will help.
Assuming senior leaders are living the values, they should also have written examples of the values in as many places as possible, they should talk about them whenever possible, they should share them via weekly emails through stories of people living the values, and even encourage teams to role play values-based decision making in team meetings.
Until every single person in the organization can recite the values from memory, as well as the associated measurable behaviors that demonstrate one is living that value, I don't think it's possible to communicate the core values too much.
​
What is the role of employees in organizational culture?
The three main responsibilities of team members are to
(1) hold themselves accountable for living the values,
(2) hold others accountable for living the values, and
(3) be honest with themselves about whether or not their values are aligned well with the organization (if they're not, everyone is better served if the team member finds another team).
What are the ways to innovate company culture? Any best practices to share.