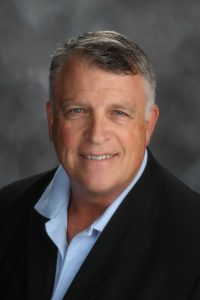 Michael D. Haberman is a Co-Founder of Omega HR Solutions, Inc. He has over 30 years of experience in dealing with the challenges of HR in the 21st century. He speaks, writes and teaches on a number of issues. He writes about the laws and regulations in the HR field. He also writes about "futurist" topics in order to prepare HR professionals for the next 5 to 10 years. 
---
How important is Performance Management (P.M.) in today's high-flux organization?
Performance management, depending on how it is defined, is very important. If PM means regular feedback to employees it is critical. People cannot improve if they are not receiving feedback and allowed to make corrections. If PM means the "annual performance review", then it is of less importance.
Whose responsibility is Performance Management?
I feel PM is a shared responsibility. The employee's manager is responsible for providing the guidance, encouragement, and correction necessary to make the employee as high performing as possible, and then keep the employee performing in that manner. It is the employee's responsibility to ask for and adopt guidance on how they can perform better. They have the responsibility to make sure their career is going in a direction they desire to go in. Lastly, The look for instances of discrimination and retaliation, in order to protect the organization.
What are the key gaps in current industry practices in managing employees' performance?
Too many companies are focused on the "event" rather than focused on the outcomes. An annual event is a look-back and has little to do with moving forward. Companies need to provide performance management in a more current feedback methodology. An annual event would be like telling the captain of the Titanic that he struck an iceberg, where he should be told he needed to avoid the iceberg that was straight ahead. It is much better to tell him he needed to correct something to avoid disaster, rather than waiting, letting the disaster occur, and then marking him down for poor work.
What roles can technology play to overcome key recruitment challenges being faced by the industry?
This question is a bit vague and particular to specific companies. Not all organizations have the same recruitment challenges. Some can't find qualified candidates, some can't find candidates at all. Certainly, Artificial Intelligence (AI) will help at some point in refining the search (already is in some places).
What makes a really effective P.M. programme? Any best practices to share.
I think it is most effective to see performance management as an ongoing process of communication between the manager and their employee. Consistent feedback with the aim of improving and refining performance is the best way to view it.
---