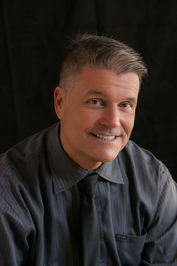 The author of the award-winning coaching book, "Find Your VOICE as a Leader", Paul N Larsen, MA, CPPC, is a Certified Professional Performance Coach, a certified Marshall Goldsmith Stakeholder Centered Coach and an accomplished leadership facilitator and speaker. He has over 30 years of business experience with senior-level responsibilities within small and large companies, including heading human resources for a $3 billion organization. He practices a very deliberate strengths-based coaching approach given that he understands the complexity of leading global workgroups while balancing the needs of each leader to build a compelling and credible personal brand.
Paul has a successful track record in building management strength within the global Fortune 100, start-up, and high-tech environments…coaching leaders and teams at such organizations as Twitter, SAP, Electronic Arts, Walmart, Workday, Autodesk and Cisco Systems.
www.facebook.com/findyourvoiceasaleader
www.linkedin.com/in/paulnlarsen
www.twitter.com/VoiceasaLeader
---
What does organizational culture mean to you?
A culture of an organization is the environment that the "members of that organization" create and evolve in order to survive and thrive. I think of culture as the landscape in which the surrounding communities of teams are constructed and live on. It is an organization's "ecosystem"…the company's ecology…the DNA which comprises the precise identifiers of that specific enterprise.
What are the major determinants of organizational culture?
The major determinants are the explicit and implicit identifiers which are created to build the culture. These include the observed values, behaviors, norms, customs, practices, processes, actions, activities, habits, routines, traditions and rituals. Like any culture of a community, an organization's culture may have multiple layers which may include the observed and expected behaviors of the team members and also a layer which would include the genuine feelings and behaviors…i.e. "how work really gets done around here."
What is the role of employees in organizational culture?
Employees in a thriving culture should be authors of the culture as well as collaborators, contributors, owners, practitioners, and inventors. All employees should play an active and not a passive role when it comes to creating and evolving a culture. It is not just the job of leaders and human resources. It takes the whole organization to build and sustain a thriving and successful culture which is aligned with the mission and strategy of the organization.
What are the common problems associated with managing organizational culture?
You do not manage a culture. First, you create or build a purposeful culture with a specific vision and aligned with targeted outcomes. Then you make people accountable to lead it and to continue to evolve it. One of the big problems is to be reactive to a culture and not proactive, not intentional. Culture is a dynamic state and needs to be created deliberately and with clear intentions. Thus, a culture should not resist change but integrate it and build resiliency into it. Culture is never done or finished…it is a work in progress…it is never set in stone, it needs to grow and evolve just like people do.
What are the ways to innovate company culture? Any best practices to share.
First, organizations need to understand, (and practice), the difference between innovation and disruption.
Innovation is to make something better…improve an existing process, practice or product.
Disruption is to make something "obsolete"…to get rid of an old product, process, practice or "way of thinking."
When thinking about culture, organizations should continually assess what they need to innovate and what they need to disrupt. They need to ensure that the culture grows and evolves so that it matches and aligns to the current environment so that the organization has a culture that meets the current needs of the business and will allow for success in the future.
---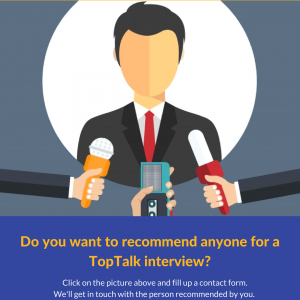 ---
►►Subscribe here to learn more https://www.youtube.com/channel/UCjkg…
Find us on Facebook: https://www.facebook.com/grosum.10/
Follow us on Twitter: https://twitter.com/GroSums
Connect with us on Linkedin: https://www.linkedin.com/company/grosum/
Listen to our podcasts on SoundCloud: https://soundcloud.com/grosum
Read more on our blog: https://grosum.com/blog/
To see more industry leaders on performance management, employee engagement & company culture log on to GroSum TopTalk. https://grosum.com/topTalk/
Keep in touch at GroSum for Performance Management, Feedback and improving employee engagement and performance. https://www.grosum.com/i/#