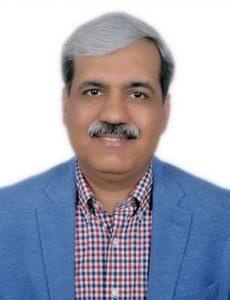 With over 25 years of experience, Rattan Chugh has played an active role in setting up, scaling and leading companies across financial services, business advisory, and technology categories.
Currently, Rattan is the Chief People Officer at Times Internet, India's largest digital products company. Under his leadership, Times Internet has developed an open, meritocratic work culture that fosters innovation and collaboration at all levels. He has also been instrumental in driving Times Internet University, an in-house learning program focused on training and
upskilling employees across the organization.
Rattan is a huge advocate of inclusiveness at the workplace, leading several progressive, diversity-led initiatives. One of his biggest achievements has been overall gender pay equality at Times Internet.
---
What does employee engagement mean to you? 
Employee
engagement
to me means that employees are passionately aligned with the organization's vision, are achieving outstanding business results and having a lot of fun and fulfillment while doing so.
How to measure employee engagement?
We use an AI-based tool called AMBER to measure employee engagement. The tool uses a context-driven approach to ask relevant questions to employees at different stages of their lifecycle in the company. Apart from providing a score across various business units and other talent segment cuts, it also helps us with actionable insights.
What are the common causes of employee disengagement?
Three most common causes are:
Employee not understanding the company's objectives and how their role fits into the larger scheme. When the job just becomes a list of tasks to be completed, it can be quite a drag.
Employee not understanding how to succeed. Everyone wants to win. An organization needs to effectively communicate the rules of the game on how one can win individually and as a team.
Lack of acknowledgment of one's contribution to the organization. Appreciation and Recognition is key to employee engagement.
What are the drivers of employee engagement in today's fast-moving world?
Define a compelling vision for the organization and regularly communicate to each employee as to how their individual contribution makes a real difference to the organization.
Clearly articulate how success looks like and how performance will be measured.
Give enough autonomy and opportunity to grow.
What makes a really effective employee engagement programme? Any best practices to share.
Focusing on the employee experience helps build a holistic approach to engagement. We call it EX at Times Internet. This implies reimagining every employee touchpoint no matter how brief it might be – Immediate Manager, Function Head, Support Functions, Office Facilities, Organisation Policies all have to be aligned to providing great employee experience.
---