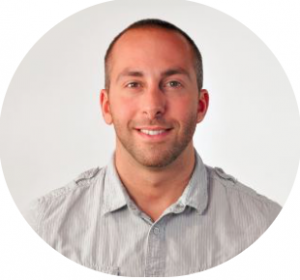 Rob Catalano is passionate about helping companies succeed – by leveraging technology to make employees successful. With his unique experience in HR Technology as a founding employee of Achievers, Rob co-founded WorkTango – software that helps give employees a voice and leaders actionable insight. He has recently been named as a 2018 Top Global Employee Engagement Influencer and loves the opportunity to connect with passionate HR leaders across the globe. He is an avid hockey and volleyball player, traveler, and in his own terms a 'pointaholic' – he collects loyalty points for everything and anything! You can reach him at rob@worktango.io or @RobCatalano on twitter.
---
What does organizational culture mean to you?
I think culture isn't forced, it isn't defined by the fact, rather, it's the product of the environment you create in an organization based on your values and the experiences you create for employees.
To me, organizational culture means establishing a place where employees are a) collectively passionate and b) enabled to live their passion. At WorkTango, we don't have a mission, because missions end. We have a passion because passions live forever, and we want to encourage an organizational culture that stems from a central passion that powers the organization, fuelling it with purpose, values, and vitality and uniting employees and customers.
The second part of having an organizational culture is ensuring that employees can act on their passion. If employees are given the autonomy to act according to the values and philosophies your company sets, then I believe you're creating a meaningful culture.
Great example at WorkTango is that we've created an environment where customer service is the core of what we believe in and are passionate about. Employees don't have to ask for permission and are enabled to make sure that gets realized every day.
What are the major determinants of organizational culture?
Leadership and communication. There needs to be a vision of what a successful culture looks like and leadership needs to ensure that they build the right environment for it to succeed. Then it's all about communicating it relentlessly. You can't over-communicate the philosophy, vision, values or passion that you want your company to have.
The other is people. Sounds weird, but you choose who gets on this journey. With the right people, things can take fold. The wrong people can cripple culture.
What is the role of employees in organizational culture?
Employees are the culture. Though the culture is largely originated and guided by the leadership team, organizational culture is expressed and only able to take shape through the employees. They are the ones who embody the passion of the company, exemplify it to the customers, and live it out in day-to-day office life. Employees inspire each other and hold each other accountable. Policies and values are only words in writing until the employees bring them to life. They are the ones who make the vision a reality, and their cooperation and enthusiasm can either make or break organizational culture.
What are the common problems associated with managing organizational culture?
One of the biggest challenges I've experienced is scaling culture. It's easy to have a transparent, creative, and passionate team when there are only five people to consider and account for. However, when you grow to 50, 100, 200, this is where the challenge begins. I've personally lived through this many times and there has to be a conscious effort of adjusting things so you can continually create an environment where culture can thrive. This is especially true when you grow. It's more complicated to both connect and unify when your team features employees from diverse cultural backgrounds, generations, time zones when they have different understandings of and definitions of success, collaboration, and communication. While all the employees may still be equally passionate and willing to work together, aligning and uniting them across so many levels can be a challenge.
What are the ways to innovate company culture? Any best practices to share.
Do it together. Innovate with intention and care, collectively. Involve your employees in the process of innovation and ask for their suggestions. Hear their collectives voice, understand where they're coming from, how they're experiencing things, and what they need to grow and succeed. When they are part of the process.
Be brutally honest. Make it the duty of everyone to be able to highlight when certain values or philosophies aren't being met. Sit every six to 12 months and discuss it. Tell stories. Collectively get to where you want to be.
---
Related Resources:
2018 Ultimate Guide to Activating Employee Voice: https://worktango.com/2017engagementguide/
---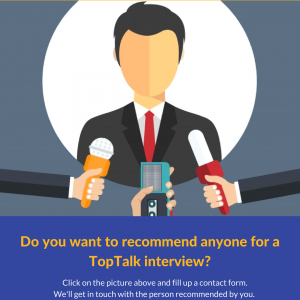 ►►Subscribe here to learn more https://www.youtube.com/channel/UCjkg…
Find us on Facebook: https://www.facebook.com/grosum.10/
Follow us on Twitter: https://twitter.com/GroSums
Connect with us on Linkedin: https://www.linkedin.com/company/grosum/
Listen to our podcasts on SoundCloud: https://soundcloud.com/grosum
Read more on our blog: https://grosum.com/blog/
To see more industry leaders on performance management, employee engagement & company culture log on to GroSum Top Talk. https://grosum.com/topTalk/
Keep in touch at GroSum for Performance Management, Feedback and improving employee engagement and performance. https://www.grosum.com/i/#