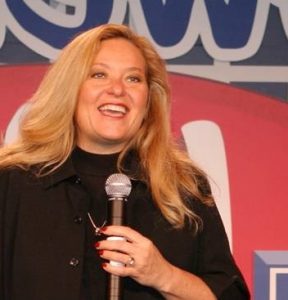 Robin Elledge has spent the past 30 years honing her skills as a respected business leader and results-oriented change agent. She is currently an Executive/Leadership coach and HR/OD consultant through her company, Janus Coaching + Consulting. She is also currently an Adjunct Professor at the University of Southern California (USC) in their Masters, Human Resources program.
Robin's previous business experience includes roles as Chief Administrative Officer at an entrepreneurial firm that grew 400% during her tenure, SVP, HR at a publicly traded retailer which was a Fortune Best Places to Work organization, and Chief People Officer at a large publicly traded hospitality company during a period of complete financial restructuring, reorganization, and acquisition. During her many roles, she's developed specific expertise in Organization and Leadership Development, employee engagement, and ensuring alignment between a company's people and business strategies.
Robin has an MBA from USC and earned an SPHR and a coaching certification (ICF). She has spoken at numerous meetings and conferences and published several blogs/articles and two books on team building.
---
What does employee engagement mean to you?
Employee engagement can be expressed as a continuum. Employees at one end of the continuum can be described as actively disengaged. They're often unhappy and may work against the best interests of the company.
Moving up the continuum are those employees who do what's required to keep their jobs, but not much more. These employees are not engaged and are extrinsically motivated by their paycheck, benefits or other reasons external to their own feelings of satisfaction.
At the other end of the continuum, the end we're targeting is where the engaged employees live. They work with passion, commitment, and drive. They go the extra mile. They work towards achieving results on behalf of the company because they want to, not because they're told to or are paid to. Engaged employees are intrinsically motivated. They work hard because achieving goals, completing tasks, and seeing their team and company succeed is satisfying.
How to measure employee engagement?
Employee engagement can roughly be measured with metrics like turnover, absenteeism, safety incidents, and shrinkage (in retail), etc. The lower these numbers, the better the employee engagement and the higher their productivity. Additionally, you can't have strong sales, EBITDA, or customer satisfaction without engaged employees, although there are factors beyond just engagement that impact business results.
Surveys (homegrown or purchased) can be helpful. The results of questions like 'I would recommend (company) as a great place to work', 'I am proud to work for (company)', 'I rarely think about looking for another job', or 'I see myself still working at (company) in two years' can be very telling when viewed over time. Gallup's Q12 is a good, simple, though pricy survey that can be purchased.
What are the common causes of employee disengagement?
Bad managers- The #1 driver of employee engagement is the direct supervisor.
Unclear expectations
No clear plan for skill and career development
Jobs that are uninteresting
Lack of autonomy
Lack of clear, frequent and open communication
No employee recognition
A culture or environment not in keeping with the employee's personal values and identity
What are the drivers of employee engagement in today's fast-moving world?
The fundamentals of employee engagement haven't changed. In fact, I believe they've become even more important in the world of AI, disruptive innovation, agile methodologies, and design thinking. Now more then ever, it's the personal connection we can make with our employees that will make a difference.  Understanding who they are, what values and expectations they have, and prioritizing their development is critical. To the extent, you create corporate programs designed to engender employee commitment, involve them in the development and execution of the programs. Give them as much ownership and involvement as they want to have when you can.
What makes a really effective employee engagement programme? Any best practices to share.
There are many things companies can do to drive employee engagement but it all comes down to knowing your employees and creating a management culture and organizational environment that supports their interests and values. For example, I once led HR for a retail company that attracted a lot of people who played music in bands (think tattoos, piercings, etc.). We developed a leave program for when they went on tour and a scholarship/incentive program to pursue a musical education, buy equipment for their band, or pursue other creative interests. These employees were tremendously loyal!
But beyond specific 'corporate' programs, as stated above, the key thing to pay attention is having strong, interested and involved managers. Start with how you select your managers by benchmarking management positions, so you know what qualities you're looking for and whether your candidates possess what you need. Invest in management training. Educate and reward your leaders for coaching, developing, and encouraging their employees. The better the management team, the higher your company's employee engagement.
---
Related Resources:
---