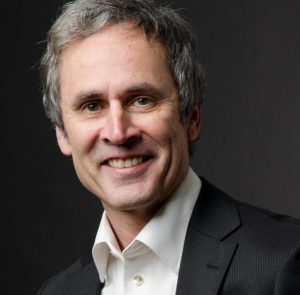 Steve Donahue is a bestselling author, culture consultant and business revolutionary in Narrative Science. He has
worked with over 1,000 organizations globally to develop change-ready and purpose-driven companies through
story-based systems. As a young man, he crossed the Sahara Desert overland from north to south. Steve's first bestseller, Shifting Sands: A Guidebook for Crossing the Deserts of Change, chronicles his North African odyssey. His second book, Follow Your Compass, was an instant best-seller in Asia. His next book, Tell an Epic Story, will be released in 2018. Learn more at stevedonahue.com and mybookcoach.ca
---
What does organizational culture mean to you?
Culture is like a story. Not a story that you are telling, but a story that you are in. Brain research and social science are highlighting how humans relate to each other through narrative patterns. The easiest way to approach organizational culture is to think of it as a story that we are in together, that we are shaping together. Otherwise, trying to understand and influence culture feels like nailing jello to the wall – it's too hard to pin down.
What are the major determinants of organizational culture?
Stories have characters, themes, conflict, and resolution. These components translate directly into corporate culture as individual employees (characters), organizational values, (story themes) obstacles (conflict) and mission (resolution).  Most importantly, every great story has a point, a moral message that is the whole reason for the narrative itself. This is the equivalent of an organization's purpose.
Many companies measure their success and build their culture around profit generation.  Which is fine, every story has a person or a group trying to accomplish something specific. But profit stories are pretty boring on their own and not that inspiring. Now we're seeing companies that are creating story-based cultures where the staff is motivated by the narrative and the result is quite interesting – they're making more money than their competitors who simply focus on the bottom line.
What is the role of employees in organizational culture?
The role of employees is to play a character in the story. But that role is more than the job title such as salesperson. Employees need to see themselves in narrative terms – for example – a hero or heroine who takes risks and wins victories. That's a much better role for someone in sales when it comes to creating culture. If employees feel like they have a story-based role they are more likely to contribute to the corporate narrative (culture) because they want to play their "part" to perfection.
What are the common problems associated with managing organizational culture?
The failure to see culture as a competitive advantage is the biggest problem. Your culture is sometimes the only thing your competition can't copy. When senior leadership truly understands this fact then the culture gets its due attention and resources.
A great example of a company that gets this is the online retailer Zappos. They know that everyone else is selling the exact same shoes and clothes. Their culture is the only thing that differentiates them. So they hire staff who fit their culture and give promotions to those employees who most exemplify the organizational values in day to day work situations.
What are the ways to innovate company culture? Any best practices to share.
The best practice I can recommend is called "show don't tell".  Every good storyteller knows this principle. If the protagonist is supposed to be humble then the screenwriter creates a scene that shows this characteristic in action.
Most organizations are pretty good at telling you what they are striving to be from a culture perspective. Their websites have clearly articulated missions, visions, and values.  But often this effort is the beginning and the ending – like a screenplay collecting dust on a movie producer's bookcase. Until a director shouts "action" there isn't a movie, there isn't a story.
Seek out, celebrate and share story-based examples of your culture in action. Show, don't tell us who you really are. Show why you do what you do and how your company's story is making customers happier, employees more committed and the world a better place for all.
---