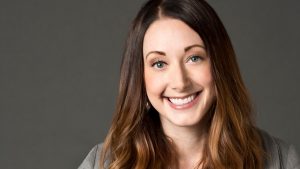 Dr. Tasha Eurich is an organizational psychologist, researcher, and the New York Times, bestselling author. Over her 15-year career, she's built a reputation as a fresh, modern voice in the business world. With a Ph.D. in organizational psychology, Dr. Eurich is the principal of The Eurich Group, which helps organizations succeed by improving the effectiveness of their leaders and teams. She has been recognized as one of Denver Business Journal's "40 Under 40," a "Top 100 Thought Leader" by Trust Across America, and a Marshall Goldsmith "Top 100 Coaches" honoree (from a pool of more than 16,000 candidates). She is a regular contributor to Harvard Business Review, has featured in the Wall Street Journal, New York Times, Forbes, and Fast Company, and her two TEDx talks have more than two million combined views. Dr. Eurich's latest book, Insight, examines the secret ingredient of success in the modern world, both in and out of the workplace: self-awareness.
---
What does employee engagement mean to you?
Employee engagement is a concept that we often overcomplicate. At its most basic level, it means that an employee is excited to come to work—that they arrive at the office each day (or most days) with a sense of anticipation rather than boredom or dread.
How to measure employee engagement?
My mentor Marshall Goldsmith once told me that employee engagement is a two-way street. So many companies use engagement surveys that focus exclusively on what the organization is doing for employees, but not on what the employees are doing for the organization. Instead of using passive questions (e.g., "Do you have meaningful work?"), we should be using more active ones ("I do my best to make my work meaningful.").
What are the common causes of employee disengagement?
Studies have shown that key drivers of employee disengagement are often related to their leaders and the perception they have of the company—a poor relationship with one's immediate supervisor, a lack of belief in senior leadership, or a lack of pride in working for the company can have a serious impact on engagement.
What are the drivers of employee engagement in today's fast-moving world?
In my opinion, this hasn't changed. For millennia, human beings have needed three things: to be respected, valued, and heard by those around them. Though this may not have changed, however, these things are getting more and more important as our world becomes more fast moving.
What makes a really effective employee engagement programme? Any best practices to share.
There is no programme on earth that can make employees engaged if the CEO, senior executives, and culture do not support it.
---