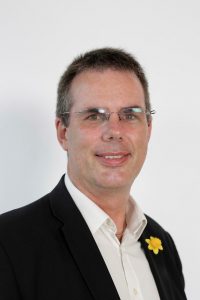 Guy Ellis, BA, BCom, MSc and Honorary Research Fellow of the Huck Centre for Management Research at the Henley Business School, University of Reading
After graduating in New Zealand, Guy moved to the United Kingdom where he worked in HR for a number of global blue-chip organizations. In 2000, he joined Aon Limited as HR Director for its UK Consulting Division.
In 2003 Guy became an independent consultant and interim manager and has worked for global companies on a range of HR briefs including business partnering, talent management, reward and benefits, restructuring, mergers, and acquisitions.  In addition, Guy has delivered workshops and training sessions to a diverse range of companies and individuals on subjects such as Business Partnering, Mergers and Acquisitions, Strategic HR, Talent, International HR, Compensation and Benefits, Centres of Expertise and HR Metrics, as well as Management Development, Introduction to Management and Managing the Employee Life Cycle.
In 2006 Guy wrote "Tales of Talent: A Modern Fable for Today's Managers", an engaging, story-telling book on organizational strategy and talent management.  In 2010, he wrote a chapter on Short-term International Assignments in "Talent Management of Knowledge Workers" and in 2013 he co-edited and wrote a chapter in "The Routledge Companion to International Management Education". In addition, Guy has written hundreds of blogs and articles on all aspects of HR and has been a speaker at conferences across Europe.
---
What does employee engagement mean to you?
Employee engagement is all about maximizing employee productivity by creating the right conditions to motivate employees to contribute their maximum effort, skills, and knowledge.
How to measure employee engagement?
Ultimately, employee engagement can only be measured by productivity. However, there are various ways that an organization can identify the specific levers to use and these are a mix of employee feedback e.g. surveys, and 'good practice' e.g. spans of control and 2-way communication channels.
I do not believe that employee feedback is the only, or indeed a particularly valid, method of assessing employee engagement. Psychology has been demonstrating for decades that individuals don't know what makes them work more productively e.g. 'more pay' does not lead to greater productivity. I'm also very much against the concept of creating a happy or satisfied workforce – happy workers don't work harder (why would they?).
If I wanted to measure employee engagement in any specific organization, I'd start by asking what stops people from being the most productive they can be. Most employees can't answer this very well because they don't have a wide enough perspective so I'd interview senior managers, customers, and corporate functions, undertake process reviews and compare (where possible) with competitors. Only when you think you have an answer to this question, would I talk to employees.
What are the common causes of employee disengagement?
Every organization is an interaction of their employee's motivations, their own culture and the wider environment in which they operate. Therefore, causes of employee engagement can vary dramatically from organization to organization. However, I believe that for most employees, the greatest causes of lack of engagement are those that impact them most directly such as their manager, colleagues, clarity of objectives, tools to do the job and meaningfulness of their work.
What are the drivers of employee engagement in today's fast-moving world?
Again, effective drivers can vary significantly between organizations, industries, geographical regions and countries. However, my first point of call for most organizations would be line managers – they have a disproportionate impact on employee productivity and giving them the basic skills to manage employees is never money wasted.
What makes a really effective employee engagement programme? Any best practices to share.
Any programme that delivers higher productivity, after the costs of implementing it, is effective. I could highlight many quirky practices that I've seen organizations use but there is no guarantee that they are meaningful in another organization or industry. For me, start small and begin with the basics – upskill line managers, make sure employees have the best tools for the job, ensure they know what's expected of them and how the organization will judge them. Only if you think your organization really has these foundations in place should you start looking at the quirky, and even then, you should probably go back and check the foundations again.
---