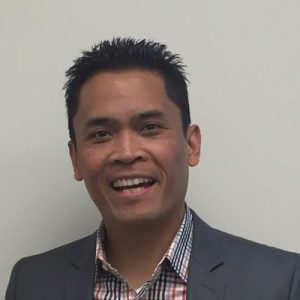 Darryl Dioso is Founder and Managing Partner of Resource Management Solutions Group (RMSG), a recruitment, staffing and HR consulting firm specializing in Sales, Marketing, I.T. and Supply Chain roles. For close to 20 years, Darryl has been helping company clients like Xerox, Weight Watchers, Discount Car Rentals, BC Ferries and more improve through designing, implementing and managing hiring initiatives, sales and operational improvements, and HR processes. He is passionate about sales, business, technology, sports, travel and most of all – his family.
---
What does employee engagement mean to you?
Employee engagement is the degree to which an employee feels that they are truly part of a company, have a voice in its decisions and feels respected.
How to measure employee engagement?
Several ways. The biggest measure to me is employee turnover. If you have high turnover, your employees are not engaged and looking elsewhere.
Another measure is participation in employee feedback surveys and how often employees submit ideas for improvement to management.
What are the common causes of employee disengagement?
Poor management. Culture trickles from the top down. If managers don't listen to their employees, mistreat and don't show appreciation for the work performed, employees will no longer care and at the point, work is just a "job" to pay the bills.
What are the drivers of employee engagement in today's fast-moving world?
Training and development, employee surveys, appreciation events, customer feedback.
What makes a really effective employee engagement programme? Any best practices to share.