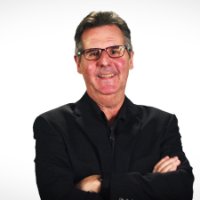 John Baldoni
is an internationally recognized
leadership educator
,
executive coach
and
speaks
throughout North America and Europe. John is the
author
of more than a dozen books, including
MOXIE: The Secret to Bold and Gutsy Leadership
,
Lead with Purpose, Lead Your Boss,
and
The Leader's Pocket Guide
. John's books have been translated into 10 languages.
In 2018
Inc.com
named John a
Top 100 speaker
. Also in 2018 Trust Across America honored John with its
Lifetime Achievement Award for Trust
. In 2018, Global Gurus ranked him
No. 26 on its list of global leadership experts
, a list John been on since 2007. In 2014
Inc.com
listed John as a
Top 50 leadership expert
.
www.johnbaldoni.com
---
What does Employee Engagement mean to you?
Quite simply, employee engagement is do your people want to come to work and do they like the work they do. Too often we add too much consultant speak on a topic of what should be a straightforward topic.
How to measure employee engagement?
You measure on the surface with surveys, both cultural and pulse. You measure realistically by looking at productivity. What is happening? You also measure by getting out of the office and talking to employees. Listening to what they say. Employees know more about doing their jobs than managers do. Ask them for suggestions.
What are the common causes of employee disengagement?
Employees don't trust management. Why? Because employees see managers as deaf to their concerns and uninvolved in making improvements to the workplace environment.
What are the drivers of employee engagement in today's fast-moving world?
Get involved with employees. Let them know you are willing to make difference. Align the purpose — what you do — to their purpose — what they do.
What makes a really effective employee engagement programme? Any best practices to share.
When managers listen and give employees a voice in their work, things improve.
---