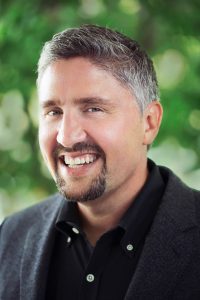 Technology investor and serial entrepreneur for more than two decades. See Kris' personal blog at KrisDuggan.com.
In 2013, Kris co-founded BetterWorks, an enterprise software company dedicated to improving performance management. Funded by Kleiner Perkins (John Doerr) and Emergence Capital (Jason Green), BetterWorks serves hundreds of customers, including many of the world's largest brands. Its performance management platform empowers employees with seamless goal-setting, intuitive peer feedback, and regular check-ins with managers. And it's guided by a simple mission: Get 1% better every day. Kris was proud to champion a flat, collaborative organizational structure, and even prouder to foster an environment where 46% of our leaders across the company were female.
Previously, he co-founded Badgeville in 2010. Badgeville was a gamification and social engagement solutions provider that empowered client companies to influence and measure user behavior. In 2016, the company was acquired by a publicly traded company, CallidusCloud (later bought by SAP). Over the last two decades in Silicon Valley, he has had the great honor to invest in and work with many amazing startups and teams, including Palantir Technologies, RelateIQ (acquired by Salesforce.com), Addepar, Blend Labs, Docker, Entelo, Gusto, HotelTonight, Turo, and others.
Kris is now focused on health tech, a sector that holds immense promise to improve lives, including those in our most vulnerable communities. He is excited to identify, advise, and invest in the next crop of entrepreneurs in this burgeoning field.
---
What does employee engagement mean to you?
Employee engagement is all about ensuring your employees are poised to reach their full potential at work.
When employees have that opportunity, they will be more committed, more motivated, and stay around for long.
How to measure employee engagement?

It is based on a lot of things in the work culture.
Are they in the right job role? Are they challenged but also set up for success? Do they feel like they are crushing it at work?
Do they understand the big picture of the goals of the company, and do they understand how their contributions fit in?
Do they have amazing support, mentorship, and coaching? Is their manager helping them grow? Are they learning from others?
What are the common causes of employee disengagement?
Anytime an employee is faced with a challenge in this area, it can create turbulence and risk.
What are the drivers of employee engagement in today's fast-moving world?
What is the best way to capture this? Regular pulsing and clear goals. Goal setting drives the ability to make sure the employee knows what is expected of them, and lets them know how their goals contribute to the bigger picture objectives of the company. Regular pulsing is the ability to capture quick sentiment inputs from a team member that helps the company and the manager triangulate how well the employee is doing – in response to questions like "are you getting enough feedback at work", "are your goals close right now", "I feel like I understand the overall objectives of my team or company."
What makes a really effective employee engagement programme? Any best practices to share.
Putting these all together helps the company ensure they are performing to the best of its ability for the employee, and ensure the employee has what she or he needs to be successful.
---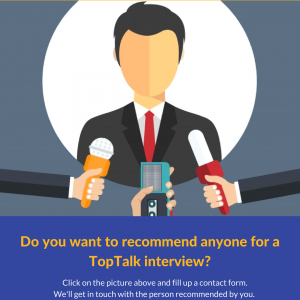 ►►Subscribe here to learn more https://www.youtube.com/channel/UCjkg…
Find us on Facebook: https://www.facebook.com/grosum.10/
Follow us on Twitter: https://twitter.com/GroSums
Connect with us on Linkedin: https://www.linkedin.com/company/grosum/
Listen to our podcasts on SoundCloud: https://soundcloud.com/grosum
Read more on our blog: https://grosum.com/blog/
To see more industry leaders on performance management, employee engagement & company culture log on to GroSum Top Talk. https://grosum.com/topTalk/
Keep in touch at GroSum for Performance Management, Feedback and improving employee engagement and performance. https://www.grosum.com/i/#