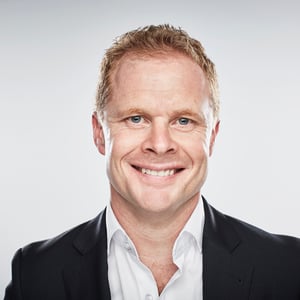 Richard Maloney is the founder and creator of Engage & Grow; he is proudly leading the way as one of the world's most noted employee engagement and leadership experts as Engage & Grow expands around the world at a phenomenal pace. Engage & Grow now have over 220 coaches, represented in over 80 countries, achieving outstanding success and immediate results every time.
With Richard's non-traditional and unique 'Group Activation System', he initially helped 40 sporting teams to grand finals and 32 going on to win premierships. From many years studying the motivations of the brain, and through trial and error over the course of 9 years, he blended the development systems he had implemented in sport to business. From here Engage and Grow Global was born, achieving instant and overwhelmingly successful results in SME, corporate and government businesses around the world.
Richard is the author of "Minds of Winning Teams" – Creating Success Through Engagement & Culture and a co-author of the soon to be released Engage & Grow Book and video series, with three other global thought leaders.
Richard is passionate about helping people thrive, in all aspects of their lives and he has been focusing on helping businesses improve mental wellbeing, culture, engagement, and leadership and has recently been recognized as a finalist in the 2016, 2017 Australian Optus Business Awards as Business Leader of the Year and Export Business of the Year.
---
What does employee engagement mean to you?
Employee Engagement is having individuals who are eager to get up in the morning and participate to society and something that is bigger than them, because they understand their role in the big picture.
How to measure employee engagement?
There are many surveys out there we ourselves use one that is very short and simple and it measures the percentage of people who love working in the business. The questions are about relationships, reward and recognition, growth and use of their potential.
What are the common causes of employee disengagement?
The lack of relationships, people become strangers to each other even though they sit side by side everyday. Management is disconnected from their worker and everyone end up working for themselves with no cohesion or common view.
What are the drivers of employee engagement in today's fast-moving world?
As mentioned above, the first thing is we need to mend those relationships we need to show people they are not alone and they are all craving the same thing. They need to realize that they are so much stronger when they work together and they can accomplish more than simply the sum of their actions put together.
What makes a really effective employee engagement programme?
Any best practices to share. We have developed the 6 steps to an Engaged Team, first, you need to evaluate and know exactly where your team is at. Second it is about getting their buy-in, most programs fail today because people are (once again) being told what to do) then, thirdly, we need to unite them through reinforcement of relationships, after that, step 4, we are ready to align them so they work towards a common goal, finally only then are you able to get to stage 5 that is engagement and the final step is growth which is continuous improvement.
---