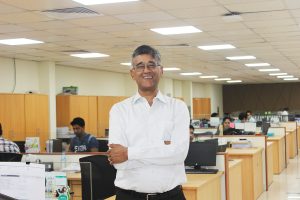 Sameer completed an MBA in HR from XLRI Jamshedpur in 1988 after a B.Com from Madras Christian College. After initial stints in Ciba-Geigy and Microland, he joined A F Ferguson & Co as a consultant and completed several assignments in HR for several medium and large organizations across all sectors in various parts of India and the Middle East. He then joined Hindustan Unilever Limited and did several roles in IR and HR. Leaving HUL, he set up the HR function for BPB India Gypsum Limited in India and then headed HR for Asia. Subsequently, he re-joined HUL as Head of Employee Relations, significantly transforming the nature of engagement with the blue-collar workforce in the organization and creating a positive, productive workplace with nil man-days lost and a well-trained, positively motivated workforce. He then moved to an international role with Unilever, working from Switzerland to support the Global Supply Chain and then completed a stint as Director Human Resources and Corporate Relations with Unilever Sri Lanka.
In October 2016, Sameer joined Dabur International Limited as Executive Vice President, Human Resources in Dubai. He leads an ambitious transformation effort for the business even as it achieves significant growth in the Middle East, Africa, Europe and the US. In this role, he partners for strategic impetus while bringing his significant experience in all aspects of HR into play.
Sameer is a passionate believer in ongoing professional development and writes a widely-read column on leadership and personal change management in Linkedin; aside from this, his articles have been published in several magazines and newspapers. He is a qualified MBTI facilitator and pursues a deep interest in applied behavioral science. In his spare time, he travels, reads and runs long—distance.
---
How important is Performance Management (P.M.) in today's high-flux organization?
PM continues to be an important cornerstone of business and individual growth and development. While the measurement aspect is important to establish contribution and potential, the feedback element is imperative in enabling personal growth. No doubt we live in a VUCA world; if anything, it is far more important now than it was a decade back. There are several implications of designing and managing a performance management system for today's environment, and some of the questions that affect design are:
a. What are the key capabilities that will enable this organization to thrive in today's environment?
Organizational capabilities are the starting point of the process.
b. And hence what capabilities should our high performers and potentials display?
c. How soon do results show themselves? This is important because the annual appraisal process makes use of an arbitrary period of a year. There is really no logic to this. At best one could argue that it is a year because businesses report back to shareholders every year, but today, feedback loops and processes are as such that you can get almost instantaneous feedback on whatever you are doing.
How can we harness this potential effectively?
d. How can we make feedback less episodic, less of an event and more of an ongoing process? With the easy availability of IT tools and increased receptivity to constructive feedback, this should be a key area of change.
e. How do we design a system that enables one to engage with feedback from multiple sources, rather than the traditional top-down model?
f. What would an effective linkage to reward and career growth look like?
g. How would we communicate the process to employees?
Whose responsibility is Performance Management?
Performance management and its attendant consequences on reward, career growth and personal learning – in my view these will always primarily be the employee's own responsibility. That has never changed and will not change even now. Organisations can provide context, training, feedback and resources; the initiative to assess, seek feedback, analyze one's own situation, commit to change and ask for resources to enable that change will always be a personal commitment.
What are the key gaps in current industry practices in managing employees' performance?
Most systems are designed with two key elements:
a. Goal setting is annual and measurement/ feedback is annual. This is, as explained above, an artificial time boundary that is rapidly losing relevance.
b. Systems are still designed to give primacy to feedback from the immediate manager. Even when there is feedback from other sources, the manager's feedback can swing the assessment and consequences. Designing for 360 to be pervasive and play an important role in the process – aside from being a nice, additional source of feedback- will be critical.
c. Managers are not yet trained to understand and work through the massive changes happening, especially when there is a generation gap vis-à-vis the workforce. Their own ability to change has to be reinforced periodically.
Other than better pay or job roles, what are the main reasons why people change jobs?
Almost all employees are going to have multiple careers going forward, not just multiple jobs. Part of this is the desire to experiment, which is reflective of the confidence of a generation that globally has not experienced scarcity situations by and large. It is also part of the process of self-discovery: employees understand their own motivations over time and these are not fixed. As they work through layers of self-awareness, their desire to experiment will guide them to different places. IT and social media play their role by increasing awareness of opportunities, threats and consequences. Simultaneously, there is an understanding that training and learning are life-long processes and the start of work doesn't necessarily mean the end of education, whether formal or not (again, a very significant generational change). Given all these, there are multiple drivers of moves and it is important for HR to design for these.
Significant implications for organizations will include:
a. Rapid ramp up on induction and initial performance enablement.
b. Extensive on-the-job learning and training opportunities, helping people stay current.
c. Ongoing feedback mechanisms
d. Challenging employees to continually reflect on their own motivations and aspirations
e. And finally, also making the exit process smooth: the employee at this stage is a potential brand ambassador.
What makes a really effective P.M. programme? Any best practices to share.
In order to be really effective, a program would have to take into account the factors of:
a. Ongoing, constructive feedback from multiple sources, available to the employee at any time
b. Moving away from the concept of annual goals and performance measurement
c. Assessing gaps in performance, but more importantly identifying underlying capability gaps and addressing them via training.
Several organizations are moving in this direction, including the well-known cases where annual appraisal has been scrapped. This is a good move and starting point, provided the alternative is well thought through – otherwise, the absence of appraisal can be worse than a poor appraisal system!
---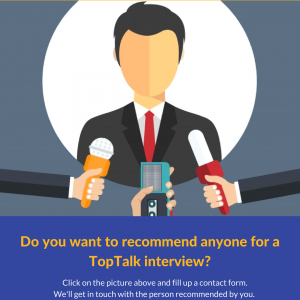 ---
►►Subscribe here to learn more https://www.youtube.com/channel/UCjkg…
Find us on Facebook: https://www.facebook.com/grosum.10/
Follow us on Twitter: https://twitter.com/GroSums
Connect with us on Linkedin: https://www.linkedin.com/company/grosum/
Listen to our podcasts on SoundCloud: https://soundcloud.com/grosum
Read more on our blog: https://grosum.com/blog/
To see more industry leaders on performance management, employee engagement & company culture log on to GroSum Top Talk. https://grosum.com/topTalk/
Keep in touch at GroSum for Performance Management, Feedback and improving employee engagement and performance. https://www.grosum.com/i/#