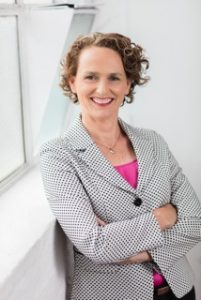 Siobhan McHale
is a
culture change specialist
with a vision to make workplaces better. She has a track record of creating healthier, engaged and more productive businesses across four continents. Her work has been featured as a case study at Harvard Business School by the change management guru, Professor John Kotter.
Siobhan is an Organisational Psychologist by background and spent the first decade of her career as a management consultant advising leaders across Europe, Asia, the United States and Australia about how to manage change. Following this decade as a change advisor, Siobhan decided she wanted some 'skin in the game' and joined a series of large organizations as the senior executive in charge of change. In these roles, she rolled up her sleeves as a company 'insider' to work with leaders to successfully implement transformational shifts and business turnarounds.
Siobhan is currently the Head of Human Resources at Dulux Group which is an international paint and consumer goods company headquartered in Melbourne, Australia. The key focus in her role is helping to create a more innovative, consumer-driven and growth-oriented culture.
---
What does employee engagement mean to you? 
Let me give you an example of a time when I worked at the Australian bank, ANZ. "Sue Brennan" was a Melbourne-based bank teller who was sitting in her office in the city one morning when she received a call from a valued customer "Tom Cohen", who was in a panic. Tom was about to leave home to catch a flight to South American for a dream holiday with his wife but had forgotten to pick up his newly ordered card that was sitting in Sue's office at the bank. He did not have time to drive into the city to collect the card because the heavy morning traffic would mean he would risk missing his flight. Sue heard his dilemma and responded:
"Don't worry Tom. I will jump in a cab from the city and drop off your credit card to you within 30 minutes"
Sure enough, half an hour later Sue was standing on his doorstep with the credit card in hand. Later that morning Tom breathed a sigh of relief as he sank into his seat on the Qantas plane all set for what would turn out to be a holiday of a lifetime. He never forgot Sue's willingness to go out of her way to help him out and he remained an ANZ customer despite offers of better interest rates from competitor banks.
Sue's story is an example of a highly engaged employee. These people go 'above and beyond' and give discretionary effort in the workplace. Like Sue, they don't need to be told what to do by the boss but are always thinking about ways to improve customer service.
How to measure employee engagement?
Regular surveys are a good way to gather data (both qualitative and quantitative) about employee engagement. Also, bosses can gather an enormous amount of information about what is going on at work simply by taking regular walks around the workplace.
What are the common causes of employee disengagement?
I learned about employees disengagement very early on in my career. I was a university student spending the summer in London where I hoped to find a job that would part-fund my studies for the year. Work was scarce but I managed to secure a role in a large warehouse in North London, filling orders from music stores for vinyl records – in the days before digital music. On my first morning at work, I set off at a brisk pace, filling as many customer orders as possible. At teatime one of my co-workers took me aside and told me in a rather threatening tone:
"My advice to you is that you had better slow it down. If you fill the orders that quickly the boss will expect everyone to do the same".
I was in a dilemma. Yes, I wanted to fit in with my workmates but I also needed to retain this job that would fund my studies for the year. I made the decision to do my very best and continue to work at a brisk pace.
Two days later the warehouse supervisor called me into her office. She told me that there was not enough work and she would have to let me go. As I looked around the bustling warehouse, this message did not ring true. What was clear to me though was that I had been operating outside the unwritten rules in this disengaged workplace. What was also clear was that the supervisor was maintaining the 'go slow' culture. As I walked the streets of London, looking for another job, I reflected on the powerful insight into workplace culture I had been given and the fact that bosses (at all levels) create engaged (and disengaged) workplaces.
What is the key driver of employee engagement in today's fast-moving world?
Over the past two and a half decades I've walked into hundreds of different work environments. Some of these places were filled with dread, drudgery, and dysfunction. These disengaged cultures drained the energy from employees and left customers feeling frustrated with lackluster service. Other companies I walked into had a high performing and productive cultures. These places brought out the best in their employees and delivered outstanding service to customers. They were forces for good (not greed) in their communities. The single biggest factor in creating high levels of engagement in these workplaces was leadership. Culture is always leader-led.
What makes a really effective employee engagement programme? Any best practices to share. 
I worked at ANZ bank over a seven-year period when we transformed the organization from the industry 'lame duck' into one of the highest performing banks in the world. What I learned over this seven-year journey is that there are 3 keys to creating a high performing and engaged culture. I call these the ABCs of culture change:
Assess: Deep deeper to diagnose the underlying issues, not the symptoms. The leaders at ANZ identified the real issue that they faced at the start of the change which was the loss of customer and community trust in the banking industry. This loss of faith had come about as a result of a lack of transparency on fees and the closure of rural branches that were seen as essential services in remote areas. Identifying and naming the issues was the first step in galvanizing the people to address the problems.
Break the pattern: Bosses (at all levels) in the organization need to step up to break the deeply embedded patterns in the culture. At ANZ the CEO John McFarlane created a 'call to action' that employees would 'lead and inspire each other' to create a very different bank. A new operating model helped to refocus the efforts of corporate and branch employees on meeting the needs of customers. A volunteering program enrolled staff in helping to address local community issues. Employees were equipped with the skills to better manage a relationship with customers and with each other. Everyone had a part to play in moving from a toxic, disengaged culture to creating a very different bank.
Consolidate: The leaders at ANZ knew that creating a high performing and engaged culture would not happen overnight and they continued to keep the foot on the change accelerator over the longer term to embed the change.
The ABCs of change can help to create an engaged culture where employees go 'above and beyond' to deliver outstanding service on a daily basis.
---
Please connect with Siobhan on LinkedIn if you are interested in workplace culture and change at-  http://linkedin.com/in/mchalesiobhan
---