A well planned goal-setting approach makes what it takes to build an effective process and helps an organisation run successfully.
The stage of goal settings is the foundation for building an effective performance management system and gives a snapshot of the employees' health of the organization.
We asked the experts, whether the goal settings process should include the active participation from both the employees and managers to let the former's goals.
Let's find out what they had to say:
1. Subir Sinha, Senior HR Consultant, Subir Sinha HR & Corporate Advisory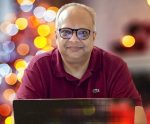 "Employees should demand their Managers to let them know their expectations and goals and Managers should give time and effort's to the process and help employees set their goals jointly and help employees succeed in their jobs and achieve the goals by periodically reviewing them."
2. Ryan Barretto, Strength Strategy Coach, Facilitator, Situational Leadership & Corporate Trainer, HR Consultant, The Strengths Decoder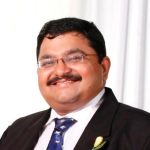 "From my experience, goal-setting needs to be a collaborative process, where the manager and the employee openly discuss the goal, its importance, how it can be achieved and what support the employee will need to achieve the goal.
Most important from my perspective, it is best if the goals are based on the employee's strengths. If one employee's strengths can complement another employee's weaknesses (and vice versa) to execute a role, then we can say that there is a movement towards a strengths-based organization. This will make the employees happier and engaged at work, deliver higher productivity for the organization, and overall in the mid and long term, a performance-based culture."
3. Shivani Malhotra, CEO & Co-Founder, Positive Vibes Consulting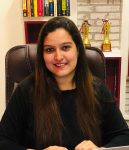 "Successful goal setting is always a collaborative process! The vision of the organisation has to translate into SMART goals for the top management and in the process the same needs to be 'collaboratively' cascaded down to the bottommost layer where goals are mutually discussed and agreed upon by employees and managers. Personally, I find the "OKR model" very effective in cascading."
4. Surabhi Venkatesh, Director People & Culture, Heads Up For Tails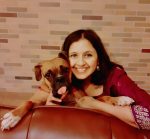 "While in an ideal situation, goal setting should be a collaborative process, it also largely depends on where the org is in its journey of building these habits. For instance, in an absolutely new phase of org learning and growth, it could be helpful to chalk out goals for the employees for a couple of cycles before they create them themselves. What becomes key is here is:
for managers to invest time in meaning and connection-making between an individual, team and org goals,
provide the necessary tools/frameworks or structures to facilitate independent goal creation.
Setting goals is both an art and a science – it takes a lot of practice to set them in a way that's not just SMART but also inspiring and purposeful to each employee. It also requires a lot of other pieces to be tight – role clarity, alignment in expectations between managers and individuals, managers as coaches – multiple aspects have to come together for it to be deeply effective.
5. Susobhan Biswas, Human Capital Consultant, Interloop Consulting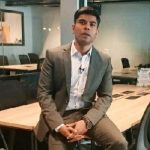 "The unfortunate truth of the corporate world is that goals are simply communicated to employees and then they are measured against them. However, the approach should be Organization>>Team>>Manager & Employee. Organization vision and goal short term and long term should be communicated and how different teams play their part should be explained. This is how the PMS cycle should start. At last set of goals should be well crafted through discussion between manager and employee keeping few things in mind;
1. Unit of measurement.
2. Minimum expectancy from the organization.
3. Zeal to outperform at an individual level."
6. Vivek Anand, Founder & Chief Mentor, Skillhub Learning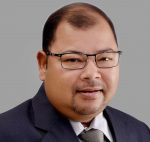 "Goals sets the Vision for an organization and thus, it has to be a participative exercise."
Conclusion
In conclusion, the majority of experts feel that goal setting should be a collaborative process. This will engage employees to work more effectively and help them improve their productivity as well.
When a Manager sets goals without discussing them with their employees, it could result in an unfair means to measure the goals against them.
Collaborative goal settings bring more clarity to the work culture of a company and keep employees aware of their expectations and requirements at work. It helps the managers and the employees contribute equally to the process.
Furthermore, mutually discussed and agreed upon goals, supporting employees to achieve certain goals will certainly lead the companies to achieve their organizational goals and strengthen the effectiveness of the process.