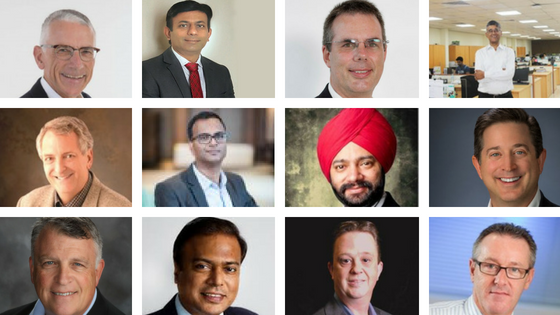 If you have been an employee, at some point in your career, you must have gone through a Goal Setting process as part of your performance appraisal.
Sadly, if you had a bad Manager who didn't guide you, maybe you were completely at a loss on what to fill up as your work objectives that would be evaluated later in the year.
Maybe, you searched the web and came across terms like KRAs, Smart Goals, KPIs and got lost in the terminologies and frameworks.
Maybe, in the end, you somehow made it and filled up the goals template with what you thought were your key responsibilities.
KRAs for HR
Briefly, Key Result Area (KRA) for each employee is aligned with the strategic plan of the organization and are prime factors that contribute to the overall success of the organization.
"Defining the key result areas gives the clarity around what should be done so that one can focus, be highly productive, and make the most impact in his/her role."

– Rajesh Padmanabhan, Director & Group CHRO, Welspun Group
In this article, we interacted with many HR Leaders across the world to seek their inputs on what should be the top KRAs of the HR function, why these are important and how they can be measured effectively to ensure successful outcomes for the organization.
In the end, we came up with a list of broad KRAs and parameters for evaluating these. This list was drawn up on the most common inputs provided by the HR Leaders we spoke to.
A word of caution here is that there is no single truth. There cannot be a single template fits all solution. After all, each company is unique and the HR role expectations specific to many factors.
"First of all, there cannot be best KRAs in HR.  Why? Because each company is different. Think about it for a moment. There are industry differences. Logistics companies are very different from service organizations.  And then there are cultural differences and strategy differences. After all what you are striving for and what you stand for should help to determine what you measure.  I have worked with progressive organizations and traditional ones and their KRA's were very different. Your choice of KRA's help determine your uniqueness as an organization. "

– Brad Federman, Chief Operating Officer, F&H Solutions Group
Ultimately the choice is yours. Make sure you pick well for your organization, its culture, and strategy. But paralysis by analysis is no good either. If you do not know what is best…measure something. Try out the ones we have listed here. They will get you off to a good start.
Talent Acquisition
Attracting and acquiring the right talents in a timely basis, in sufficient numbers and with appropriate qualifications for the jobs are essential for any business to prosper.
Every position in Human Resources needs to have an understanding of talent acquisition (how to attract and bring talent into the organization), retain talent (employee engagement) and make sure the organization has the talent it needs when it needs it.  
"HR for HR (e.g., HR scorecards) have a relatively little impact on business results. If we are going to have KRAs for talent, it is not about the talent activities (e.g., time to hire, number of days in training), but the outcomes of these talent activities on key stakeholders. "

-Dave Ulrich, Co-Founder, and Principal, The RBL Group
This includes helping create a culture where extra effort is the norm and not the exception. How do we move people through the organization as they grow personally and professionally? This is also going to be different for each organization depending on where they are in their lifecycle and their current needs.
"Employee performance that is generally longitudinal and is determined by standards set by the organization. If you have an employee that is meeting or exceeding the standards then you have done a good job of hiring."

-Michael D.Haberman, Co-Founder, Omega HR Solutions, Inc.
The following are key metrics to assess Talent Acquisition-
1.Fulfillment Time
It is the cycle time taken from the requisition date to issuance of the offer letter. Fulfillment time should be as short as possible. It will not only make the process of talent acquisition more efficient but also reduce the cost associated with the vacant post i.e. Vacancy cost.
2.Cost per hire
Keep the recruitment cost per hire under control and as budgeted. The hired resource should be of the highest available quality at the optimal cost to the organization.
3.Quality of Hire
When the hired resource leaves the organization within the first six months, it creates an infant attrition which leads to huge costs as the initial expenditure on the employee for training and induction processes is not yet recovered. This can be tracked through Infancy Ratio. The organization should always keep a check on the ratio and keep it under control.
4.Employee Productivity Rate (EPR)
It is important to track workforce efficiency over time. You can measure this by taking the total organizational revenue and dividing it by the total number of employees. The success of Talent Acquisition is in increasing the EPR of an organization.
Capability Building
Capability building can fuel the progress of the organization. The resources in the organization can be well groomed to take up challenging roles and lead the organization from the front.
Skill building especially when the organizations are becoming leaner; agile and on their toes to anticipate and serve customers better.
"Creating Talent pipe line and creating a succession planning process is key for any organization to ensure the continuity and growth. People management needs to be in the PLM agenda of Management and not just HR."

-Ajay Ambewadikar, Country HR Manager, CNH Industrial
The following are key metrics to assess Capability Building-
1.Training and Development
Talent development is a crucial aspect of talent management in the organization. There should always be competency mapping done for different roles and training programs designed accordingly to cater to the gaps. Talent should be prepped for the next level of responsibilities both laterally as well as vertically.
2.Succession readiness
Succession planning caters to the future leadership needs of the organization. Better succession planning reduces the need to hire resources externally and focusses on developing talent within the organization. That, in turn, reduces the costs associated with hiring and the employees feel more responsible and loyal towards the organization. Hence the success of succession readiness can be measured through Ratio of External hire to Internal hire and lesser the ratio, better is the internal fulfillment.
3.Skills improvement of Workforce
The workforce should be adequately skilled to perform the task in the best possible manner, resulting to highest quality standards. (For e.g. rejection rate of a product due to quality errors should be really low). The organization is continuously upskilling (Training Programs etc…) the workforce and equipping them to handle any situation with ease.
4.Recruitment effectiveness
A low-quality hire, in turn, requires added capability development investments –  thus recruitment effectiveness is an effective metric in evaluating capability building. However, recruitment effectiveness is not just about reducing costs or increasing the speed of hire, it also includes quality of hire and stakeholder satisfaction.
5.Customised careers
The rise of the organization that works for the individual, a new generation of professionals will defy stereotypes and the generalizations about earlier generations will vanish. Individuals will have specific career needs and wants, and fewer will buy into the classical model of move-and-grow-till-you-become-CEO. Diversity will grow to encompass the entire universe rather than the limited (and limiting) notion of gender: as individuals become more conscious of how they are each different even as each similar, the challenge to HR will be to design learning paths (rather than career paths) that meet their unique needs while capitalizing on their specific brilliance. Those that do, will reap the rewards of a stable and committed workforce. Those that don't will continue to lurch.
6.Return on Investment (ROI)
Organizations want to confirm that the money invested in training employees pays off. This can be defined as the profit per dollar invested in social compensations/training wages.
7.Performance versus potential (PVP)
The 9 box or grid method compares performance versus the potential of employees. This is typically used in succession planning, but the metrics that come from the process can tell an organization how prepared they are for tomorrow or an emergency such as losing key employees.
8.% of workforce undertaking self-driven learning through technology
Sub KRA would be costs saved from this approach, project outcomes regarding the link between learning and improved performance.
9.Strategic Interventions
Number of HR driven strategic workshops regarding the change, digital deployment, design thinking workshops, job design workshops, organizational design workshops etc. Sub KRA would be employee/stakeholder feedback on workshops, costs saved (external vs internal consulting).
People Engagement/ Happiness
There are a lot of definitions of employee engagement. Satisfaction level, happiness level, attendance, levels of discipline have all been thrown into the mix, but to many HR Leaders, engagement is best indicated by a continued performance at the desired level.
If an employee continues to produce work at the level that contributes to the company making its goals then the employee is engaged.
What "engages" employees will depend on what appeals to the individual. HR accomplishes that by helping create an environment that provides as many opportunities to engage themselves.
Employee engagement is a type of employee productivity measure which allows the organization to more finely understand what works, what doesn't and where it should focus its efforts.
"Engagement will continue to occupy the top of mind for HR professionals in the near future, with some geographies (e.g. Middle East, US) focusing more on it than others. The additional contribution implicit with high engagement levels will continue to be a magnet for investments especially in industries with large numbers of customer and consumer facing people."

-Sameer Nagarajan, Head, Human Resources at Dabur International Ltd.
Measurement will continue to rely on surveys, though will move away from the annual survey format with its intensive Q&A load to a more spontaneous, almost daily kind of format fuelled by AI.
"I am a powerful advocate of the principle of measuring HR and its activities – it is the single most important way that HR can demonstrate that it is part of the organization that it operates in and shares both the highs and lows of line managers."

-Guy Ellis, Director, Courageous Workplaces Limited
In general, employee engagement surveys that are well run, well-thought-out surveys can add value if they are acted upon and employees are involved in the journey.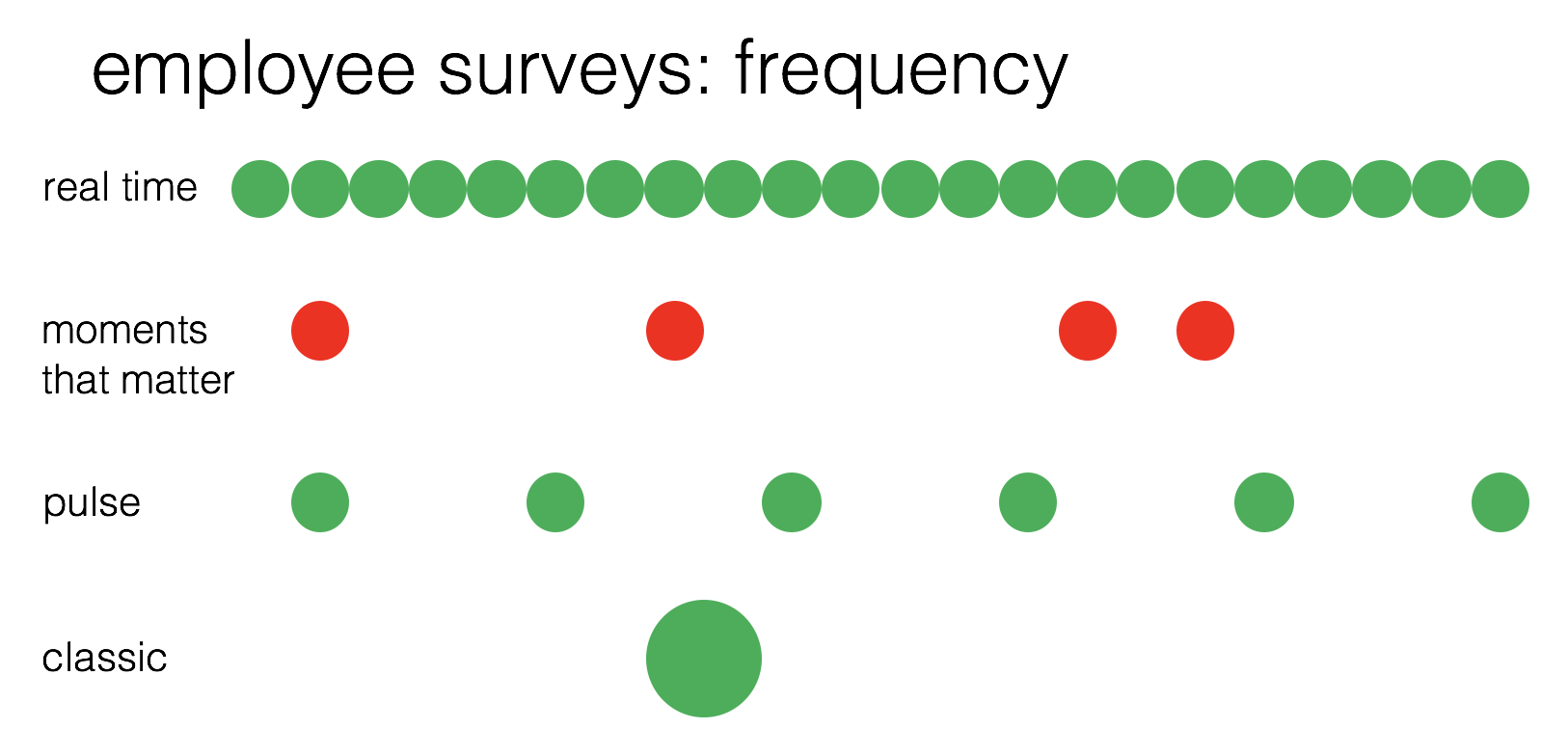 Most HR Leaders believe that short pulse surveys, combined with more deep dives may be an effective middle path in the days ahead.
The following are key metrics to assess Employee Engagement-
1.A team over individual performance
OK, so this is not new: there's already enough said and done about team players being more valuable than prima donnas. What will happen is that this will go to a whole new level. On the one hand, the emphasis on spotting and developing Level 5 leadership will explode, especially in the context of countries becoming more boundary-focussed and possibly protective of a home-grown business. On the other hand, in an increasingly VUCA world, consumers will seek to collaborate with producers in tackling complex problems and generating innovative solutions. "Team" is a catch-all term for the enormous range of capabilities and skills that managing the future will require.
2.Employee Productivity
One of the big KRAs for all HR functions, this is a measure of how effectively HRs various activities and initiatives impact the organization's fundamental goals of continued survival and growth. Measurement can be as simple as dividing organizational turnover/revenues by the number of employees (although can get significantly more complex). This KRA, when compared to previous years and/or competitors, is a measure of how effectively HR is supporting the business to improve its margins.
3.Employee Retention
The loss of employees who the organization wants to retain i.e. voluntary turnover, can be the single biggest employee related cost outside of pay and benefits, not only in the direct costs of hiring but more critically in indirect costs e.g. loss of productivity from leavers and new joiners, HR and management time to hire, disruption to the workforce. Measurement can be as simple as measuring the number of employees leaving against the entire workforce but is usually more effective if leavers can be tagged as 'voluntary' or 'involuntary'. The resulting measure is then compared to competitors, marketplace and/or previous years. Like any other KRA, employee turnover can get very complex depending upon the needs of the organization.
4.Net Promoter Score (NPR)
It usually measures how likely an employee is to recommend the organization as a place to work.  This is a one question survey with a qualitative response to understand why. Very actionable and tells you your % of promoters versus detractors.  
5.Employee Turnover (ET)
This measures the number of employees that voluntarily leave (quit) your organization each year.  As an employer, we want to have the ability to choose who leaves, which means we want people to choose to stay.
Accurate and just performance management leads to a satisfied and engaged employee. The systems should be efficiently designed to manage employee KRAs and KPAs. Overall process from Goal setting, Performance appraisal discussions, letter generation after performance review to the grievance address should be done as effectively as possible.
7.Retention of key talent
Proper efforts should be given to identify and retain the key talent available. Keen eyes should be kept on the Hold ratio. It should be definitely above industry threshold.
"Most important these days: stay close to the people, and have a good sense what they need and what they want. Technical tools help, but the human side should not be forgotten. "

-Tom Haak, Director, HR Trend Institute
HR Excellence
HR Operations is becoming more and more important. A big part of a positive employee experience is determined by the HR Service Center.
Considering the fact that there will be a technology drive, today is the time HR needs to critically review what is core and non-core within HR. The formula is clear that non-core needs to be outsourced, if not no investment at least. On the core part, HR needs to invest and make it stronger in system and processes.
As the business environment continues to be intensely competitive and in most industries will get even more so in the coming year, the value of sophisticated performance measurement instruments will rise manifold. Predictive analytics rather than the past-focussed measures will be in vogue. AI will play a generous role in enabling predictives, taking individual data and aggregating it to metadata levels to model the future of a business, to predict risks; talent aspirations and recognize industry trends
Paradoxically- or perhaps consequentially – as AI becomes more pervasive, concerns about data and personal privacy will increase. The best HR teams will learn how to deploy AI intelligently while respecting personal boundaries and spaces. Countries will legislate on this space even as social media will mount pressure on companies and countries to become more sensitive. There's an opportunity for responsible HR to shape the future here.
"CHRO must be agile, have a pulse on the ground both through structured and informal basis and possess an ability to leverage digital Wave and Innovate – Utilise artificial Intelligence to predict risks; talent aspirations and recognize industry trends. Riding the Digital transformation bus."

-Srinivas Chunduru, Founder, and CEO, VANS
The following are key metrics to assess HR Excellence-
1.Diversity Score
Accurate track of the diversity scores should be kept. Gender diversity scores and inclusive workforce scores should be always above the predefined levels. There should be awareness about diversity in the organization and the same should be measured through surveys.
2.Culture Satisfaction
Engagement surveys across the organization should be conducted and the outcomes should be analyzed in order to understand the mindset of the workforce. A satisfied workforce is also a dedicated workforce.
"Organizations do not engage in the behavior, people do. Therefore, the actions of each leader, supported by Human Resources, defines a culture."

-Rob Burn, President, L & L Solutions
3.Cost of HR Services
Traditionally HR is considered as a cost center and just an enabler. However, the outlook is changed with increased awareness of the value created through the initiatives of the HR function for the business, by developing the people and its cascading effect on the improved revenues. Today the cost incurred in HR processes is seen as an investment with high returns.
4.HR staff per employee
A more confrontational metric but a critical one nevertheless. There is no magical right answer to how many HR staff an organization should have – it depends on so many factors including the organization's maturity, geographical spread, type of industry, the ratio of professionals to non-professionals, strategic direction etc. However, with experience and looking at the organization's competitors and marketplace, it is relatively easy to get a feel for the right ballpark. This is an important metric because if an organization has too many HR staff, HR starts creating work (mainly admin) for itself that is either unnecessary or that should be done by line managers. This breeds resentment and drives a wider perception of HR being disconnected from the business.
5.Technology Adoption
Technology improves the overall efficiency of HR processes across the organization. Hence deliberate efforts are needed to be taken to integrate processes into technology. The adoption of technology should be always tracked as a percentage of overall available processes.
6.Compliance of all laws
Compliance of the statutory regulations should be strictly followed and non-compliance shouldn't be tolerated at any cost. Laws related to Labour, Factories, Shops and establishments, Bonus, Gratuity, ESIC etc. should be always adhered to.
7.Manage Calculated Risk
Business does not grow without at least taking the occasional risk, and that falls on human resources as well; which falls into two areas. The first being in their own departments. If Human Resources does not innovate in their processes and practices, they will not advance and will often be left behind in an organization. Those who are afraid to introduce technology, or a different way to attract talent, or use metrics in decision making and recommendations will find themselves, and their organizations, starting to lag the competition. The second area where human resource professionals need to manage calculated risk is in giving advice to business partners. Way too often someone in human resources will listen to what someone wants to do and will say "no, you can't do that, it is against the law". Granted, one area where human resources are often looked to is to help mitigate risk; however, they often become a roadblock in the process. Instead, they should take the time to fully understand the business situation, advise accordingly and then let business partners make an educated decision for the business. Or better yet, find a way to help them achieve their end result in a way that mitigates risk instead of simply saying "no".
8.Number of workforce analytics projects completed 
Sub KRA's of this would be projected outcomes in terms of profits generated, costs saved, % reduction in attrition, improvements in Health and Safety etc. (driven by analytics projects outcomes).
9.HR Automation
% of the workforce using new self-service technology, feedback regarding efficiency and outcomes provided to employees, costs saved (technology vs. HR employee costs).
10.Workforce and Succession Planning
% of decisions driven by the planning process (external vs internal candidates selected). Sub KRA would be quality of planning processes, depth of pipeline, the number of development plans realized etc.
"KRA's need to be focused on tomorrows HR needs not the usual operational standards that are used"

-Dave Millner, Founder and Consulting Partner at HR CURATOR LTD.
Key Experts who participated in this post
1.Tom Haak, Director, HR Trend Institute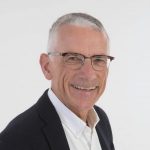 Tom Haak is the director of the HR Trend Institute. 
Tom has an extensive experience in HR Management in multinational companies. He worked in senior HR positions at Fugro, Arcadis, Aon, KPMG and Philips Electronics.
Tom has a keen interest in innovative HR, HR tech and how organizations can benefit from trend shifts. He is also a regular keynote speaker at prominent HR conferences.
2.Dave Ulrich, Co-Founder, and Principal, The RBL Group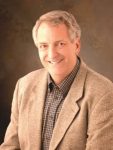 Dave Ulrich is the Rensis Likert Professor of Business at the Ross School, the University of Michigan and a partner at the RBL Group.
He has published over 200 articles and book chapters and over 30 books. He edited Human Resource Management 1990-1999, served on editorial board of 4 Journals, on the Board of Directors for Herman Miller, and Board of Trustees at Southern Virginia University, and is a Fellow in the National Academy of Human Resources.
3.Michael D.Haberman, Co-Founder, Omega HR Solutions, Inc.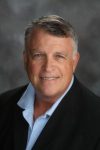 Michael D. Haberman is a Co-Founder of Omega HR Solutions, Inc. He has over 30 years of experience in dealing with the challenges of HR in the 21st century. He speaks, writes and teaches on a number of issues. He writes about the laws and regulations in the HR field. He also writes about "futurist" topics in order to prepare HR professionals for the next 5 to 10 years.
4.Ajay Ambewadikar, Country HR Manager, CNH Industrial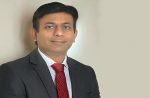 24 plus years strong Manufacturing base HR experience. Started from basics of Personnel management to transformation management of people and organization at diversified organizations. Was recognized as One of the top India HR persons of India in 2017.
5.Srinivas Chunduru, Founder, and CEO, VANS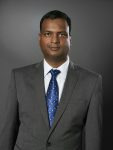 Srinivas Chunduru is the founder and CEO of VANS.
He has been a regular speaker and has shared his views in prestigious forums such as CNBC Leaders Conference, Aon Hewitt reward conclave, CLO Forum, National HRD Network, Rotary Club and World Summit on Innovation and Entrepreneurship (conducted by WEF, New York).
6.Rajesh Padmanabhan, Director & Group CHRO, Welspun Group
Rajesh Padmanabhan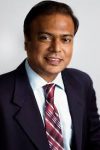 is with Welspun Group as Director and Group CHRO.
At Welspun, he focusses on culture building across the group, leadership effectiveness and helps create people processes and excellence. He is building people excellence through centers of expertise and business embedded HR and is a keen driver of digital and innovative practices to create new age HR function.
7.Guy Ellis, Director, Courageous Workplaces Limited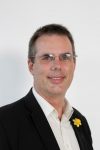 Guy highly experienced Human Resources leader, interim manager and consultant with a strong track record of delivering successful outcomes in blue chip companies and SMEs.
He regularly runs public workshops on master-class HR and Compliance topics. Also published numerous blogs, articles, chap, ers and books, and have appeared on BBC's NewsNight.
8.Harjeet Khanduja, V.P of Human Resources, Reliance Jio | Writer | Speaker
Harjeet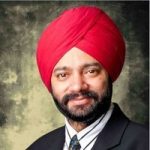 is an International speaker, writer, poet and an HR Leader. He is currently working as Vice President HR at Reliance Jio Infocomm. He is among the Top 50 HR Tech Leaders and is a LinkedIn Power Profile.
Harjeet has been associated with Nasscom as co-chair of D&I committee, NMIMS as visiting faculty and Chandigarh University as Corporate Advisory Board Member.
9.Rob Burn, President, L & L Solutions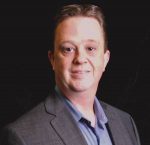 Rob Burn founded L & L Solutions, which is a business consulting firm focusing on the people side of the business. Rob specializes in helping companies utilize their Human Resource capabilities to find practical solutions that are specific to each organizations' needs and has been helping companies in this area for over twenty years.
10.Sameer Nagarajan, Head, Human Resources at Dabur International Ltd.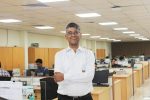 Sameer is a passionate believer in ongoing professional development and writes a widely-read column on leadership and personal change management in Linkedin; aside from this, his articles have been published in several magazines and newspapers. He is a qualified MBTI facilitator and pursues a deep interest in applied behavioral science. In his spare time, he travels, reads and runs long—distance.
11.Brad Federman, Chief Operating Officer, F&H Solutions Group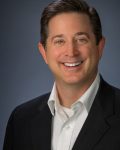 Brad is an author, a speaker, and consultant with more than 25 years of corporate experience in various aspects of human resources. 
He is a member of the Forbes Coaches Council, a frequently requested featured speaker for television, conferences and business meetings worldwide, an author of three books and has been interviewed for national publications.
12.Dave Millner, Founder and Consulting Partner at HR CURATOR LTD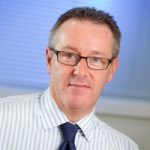 Dave has a business (risk/lending) and HR background based in financial services where he was a key internal consultant involved with the research, design, and delivery of a range of performance/competency-based consultancy solutions for a range of businesses and brands in the NatWest/RBS Group.
He is regarded as a social media guru through
@HRCurator
, being referenced as being one of the Most Influential People on Twitter in a number of subject areas.