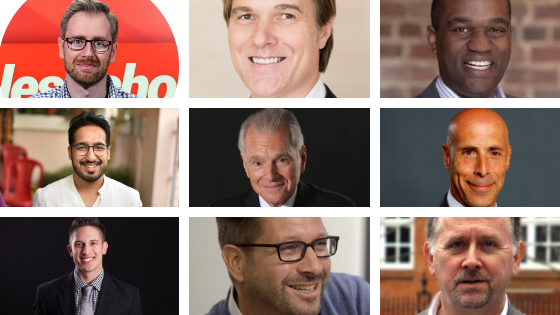 The function of Sales is seen as totally numbers driven.
Performance is apparently judged based only on new deals and revenue generated by an employee.
So, performance evaluation is expected to be binary based on whether targets were achieved or not.
But is it as simplistic as just a sales target that can be the only performance measure?
To delve further, we reached out to Senior Sales Executives from across industries and geographies for their feedback on what should be the Top KRAs for the sales function.
While sales target achievement remains the key aspect, everyone said that the process is equally, if not more important, as the outcomes that one generates.
Thus, breaking down the target into short-term measurable objectives and key day to day activities and tracking these are absolutely sacrosanct.
Quality over Quantity
The emphasis must be on quality rather than quantity: measuring raw activity levels for calls, meetings demonstrations or proposals is likely to encourage dysfunctional behavior. Whilst raw activity levels may be useful predictors of success in relatively simple transactional sales, a naive over-emphasis on the volume of work without regard to the quality of work can actually depress revenue performance.
The quality of activity can only be measured in terms of the outcome achieved. In complex B2B sales, the best way of assessing the quality of any activity is to determine whether it resulted in a qualified prospect committing to advance their buying decision journey as a result.
This emphasis on quality is likely to result in salespeople:
Making fewer calls, but planning them better.
Having fewer meetings, but conducting them more effectively.
Doing fewer demonstrations, but with better results.
Submitting fewer proposals, but with higher success rates.
Measuring What Matters
Let's make sure that we're measuring what matters. In particular, let's make sure that we never confuse activity with progress, or inadvertently drive our salespeople to do more of the wrong things rather than motivating them to make intelligent quality-based choices.
First, we identified Business Results, such as revenue growth or market share. These are the most important performance metrics, for sure, but they cannot be directly managed.
Next, we found Sales Objectives, which are things like acquiring new customers or selling certain products. These still cannot be directly controlled, but they can be influenced by the third categories of measures.
The last one being Sales Activities that are tasks like making sales calls or completing account plans. These are wholly manageable and are where leaders should focus their daily attention. If you do the right Sales Activities well, you can accomplish your chosen Sales Objectives.
And if you accomplish your Sales Objectives, you will achieve your Business Results. A well-run sales force will report sales metrics that are a balance of those three types.
So, what are the performance measures in each of these categories?
Business Results
Year-to-date sales: This is simply the revenue that you generate for the company, from existing and new customers, from selling, up-selling or cross-selling. Simply, put the value of the deals that are signed with the customer.
Billing & Collections: While selling is the first step, a Sales Executive is also responsible for closing on the documentation which means aligning billing, procurement, legal & operations functions across both sides not just closing a deal in principle. Also, the realization of these revenues consistently is extremely important and hence collections are owned or aided by a sales rep depending on how the organization decides to choose to do it.
Sales Objectives
New Business Closed / Net New Sales: Measured by the amount of revenue generated from new business sales.
New Pipeline Creation: Measured by the amount of potential new business added to the active sales cycle.
Expansion Revenues: Once a customer is acquired, how can one increase the scope of engagement and expand ARPU within the customer organization via up-sells and cross-sells.
Sales Activities
Pipeline planning: Ensuring there is enough juice across the various stages of your pipeline to meet your targets. Monitoring and managing parameters like Aging in a stage or average deal time, average ticket size, proper qualification of leads and opportunities as per the company benchmarks. Replaying feedback about the quality of inbound leads from one or many sources to your lead or manager. Accurate forecasting of pipeline and making sure your targets are being met or breached quarter on quarter.
Creation of Sales Plans & RFI/RFP: Qualifying the requirement & offering the customer the right solution. Creating and executing your deal plans. Stakeholder management and aligning the deals for closures. Handling of RFI & RFP's.
Prospecting: To uncover new potential customers by both cold outreach, monitoring your industry for trigger events and networking with the people who spend time with your customers.
1. The number of new calls on new people who can say Yes to buying from you, by making a constant effort to reach new people who haven't yet heard of how well you can help them.
2. The number of those new calls that included discussion of how they will benefit from buying from you. And we must be sure to talk with them about how we can bring value and results to them.
Solving problems: It's a cliché to say at this point but nobody wants to be sold a product, they want their problems eliminating. Every sales professional knows this, yet most don't act like this. The first step is to uncover what your customer's problems are and then solve them directly yourself or make introductions to people who can.
Professional Growth & Learnings: Measured by new knowledge attained, and actually put to use, and in practice…consistently learning and honing oneself, around skills and knowledge, is paramount to continued success.
Cross-functional Feedback Provided: Measured by, how much relevant and tangible feedback (Product, Industry, Voice of the Prospect/Customer, etc.) did you provide to the rest of your organization, outside of Sales.
Genuine Relationships: Measured by how many new professional relationships are created to expand one's professional network, as well as the growing & strengthening of existing professional relationships. Salespeople need two things to get a referral.
1) A value adding proposition for your customer to give to future potential customers in their network (write a book, build a case study, hold a small industry event etc) and 2) clear criteria for your customer of who is appropriate for them to refer you onto.
In summary, the Sales executive has to deliver results but there should be a diligent focus on the process and daily activities as these are important steps that help achieve the big outcome.
Lastly, we combined some must-dos for Salespeople recommended by our experts.
Outbound Effort
At the end of the day, there is no true replacement for pure hustle. Yes, you can work smarter than harder, but you can't accomplish the simplest tasks without the work. The more you put into perfecting your craft, the more efficient you become with your sales process. The more efficient you become will generate new leads which follow into meetings/appointments and further into revenue.
F2F Opportunities vs. Numbers
There is a saying "People Buy from People. The number of opportunities that you present have face-to-face interaction will not only increase your chances of a successful sale but will also increase the overspend. There is a direct correlation between top-level accounts and in-person occurrences.
Existing Client Engagement
It's a lot easier to keep a current client compared to acquiring a new one. Are you sending out the traditional holiday cards or touching base only when it's time for a renewal? Dive into the weeds and really find out what's important to the business and their people. Make sure to get creative and take care of the little things (ex. birthdays, company milestones, charity events, etc.)
Unique Engagement
Sales in an ever-changing profession. You can find a great deal of success through traditional methods, but is that really putting you in a position to reach your maximum potential? How are you trying to reach potential clients? How often and in how many ways do you use social media? When is the last time you sent a handwritten thank you note?
Road Map
Instead of just focusing on monthly, quarterly and yearly goals, you must put a career roadmap in place. If you are too narrowed into the very next step you might lose sight of what you really want to accomplish in your career. By creating and tracking these types of goals will not only motivate the representative to work for themselves, but will also want to work for their superiors/company's overall success.
Key Experts who participated in this post
1) Robert Jolles, President of Jolles Associates, Inc.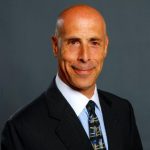 A sought-after speaker and best-selling author, Rob Jolles has spent over 30 years teaching, entertaining, and inspiring audiences worldwide. His keynotes and workshops on influence and persuasion are in global demand, including companies in North America, Europe, Africa, and the Far East. His best-selling books, including How to Change Minds, Customer Centered Selling, How to Run Seminars & Workshops, and The Way of The Road Warrior have been translated into more than a dozen languages. He lives in Chevy Chase, Maryland.
Connect with Robert on LinkedIn | Email | Follow on Twitter 
2) Bob Apollo, Founder of Inflexion-Point Strategy Partners
Bob Apollo is a Fellow of the Association of Professional Sales, a regular contributor to the International Journal of Sales Transformation and the founder of UK-based Inflexion-Point Strategy Partners. Following a successful career spanning start-ups, scale-ups, and corporates, Bob now works with high-potential tech-based B2B-focused scale-up businesses, equipping them to Sell in the Breakthrough Zone® by systematically creating, capturing and confirming their distinctive value in every customer interaction.
Connect with Bob on LinkedIn | Email | Follow on Twitter 
3) Larry Long Jr, Director of Collegiate Business Development and Team Sales, Teamworks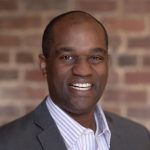 Experienced Sales Leader with a demonstrated history of success in SaaS sales. Passionate about coaching, and proven track record of hitting goals and helping sales professionals take their game to the 'next level'. Strong sales professional highly skilled in Sales, Team Development/Leadership/Motivation, Sales Training, Sales Development, Cold Calling, Enterprise Software, and Sales Operations.
Connect with Larry on LinkedIn | Email | Follow on Twitter 
4) Jason Jordan, Partner, Vantage Point Performance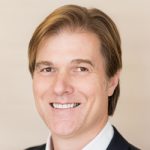 Jason Jordan is a partner of Vantage Point. He is a recognized thought leader in the domain of B2B sales and conducts ongoing research into the sales management best practices of world-class organizations. Jason's extensive research led to the breakthrough insights in his best-selling book, Cracking the Sales Management Code, and his writing has been published by Harvard Business Review, Forbes, Entrepreneur, Sales & Marketing Management, and many other leading publications.
Connect with Jason on LinkedIn | Email | Follow on Twitter 
5) Jim Cathcart, CSP, CPAE Sales Motivation, Keynote Speaker & Best Selling Author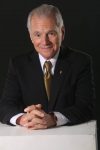 Author of Relationship Selling, The Acorn Principle, The Self Motivation Handbook and 15 other books, inducted into the Sales & Marketing Hall of Fame in London, Top 1% TEDx speaker, an award-winning professional speaker. Jim Cathcart advises leaders and leadership teams worldwide on how to achieve more. Jim's personal coaching gives courage and focus to people in transition.
6) Mark Roberge, Senior Lecturer at Harvard Business School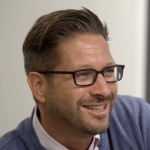 Mark Roberge is a Senior Lecturer in the Entrepreneurial Management Unit at the Harvard Business School.  He teaches Entrepreneurial Sales and Marketing in the second-year MBA program in the Fall term and The Entrepreneurial Manager and Startup Bootcamp in the first-year MBA program in the Spring and Winter terms.
Prior to HBS, Mark served as SVP of Global Sales and Services at HubSpot (NYSE: HUBS). Mark was ranked #19 in Forbes' Top 30 Social Sellers in the World. He was also awarded the 2010 Salesperson of the Year at the MIT Sales Conference.
Connect with Mark on LinkedIn | Email | Follow on Twitter 
7) Christopher Orechia, Manager, Premium Partnerships at New York Jets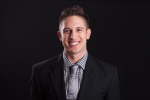 Christopher Orechia is an experienced sales professional within the Sports & Entertainment industry for 10+ years working with organizations in the NFL, NBA, NHL, minor league sports and NCAA. Currently, he holds the position of Manager, Premium Partnership for the New York Jets.
Connect with Christopher on LinkedIn | Email | Follow on Twitter 
8) Apoorv Sood, Vice President Sales at WebEngage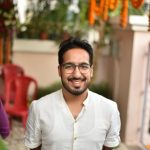 Apoorv Sood is Vice President Sales at WebEngage, SAAS Company headquartered in Mumbai, India. He is both visionary and practical with high levels of analytical horsepower and ability to turn analysis into insight and actions.
In his role as a VP of Sales at WebEngage, he is responsible for the revenue growth across APAC & EMEA regions and expansion into newer markets across the globe.
Connect with Apoorv on LinkedIn | Email | Follow on Twitter 
9) Will Barron, Managing Director at Upgraded Media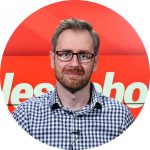 Will Barron is the host of The Salesman Podcast (the worlds biggest sales podcast) which you can find at Salesman.org. He is also the founder of SalesSchool.org where he helps salespeople not just hit their sales targets but really thrive in sales.
Connect with Will on LinkedIn | Email