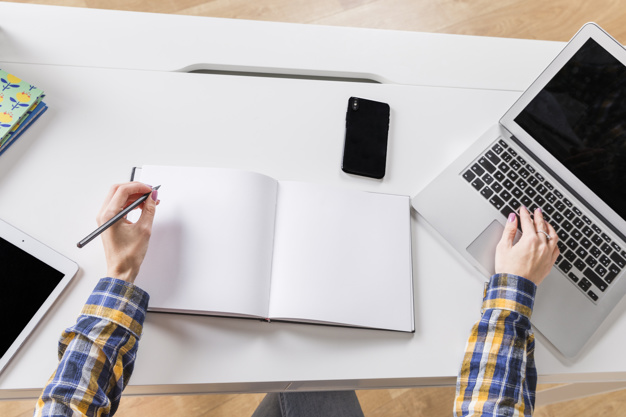 Writing an appraisal letter certainly isn't an easy feat, whether the employee has done well or poorly in the past. But you have to do it properly in order to deliver informative and factual conclusions on employee value and to help the company make better decisions. Appraisal letters are there to address any old issues, give the employee praise for what they have done in the past and prepare them for the future in terms of goals, company needs and so on. This is why you need to write a proper letter that mentions all of these details but that also offers constructive criticism instead of just criticism or just praise. In order to better understand what you need to do, go through these examples and see what can be done.
In case you are unsure of how to write an appraisal letter, here are some things you need to know:
Start with the positives
The best way to start a review of your employee is to offer some genuine praise for them and their work, as well as their accomplishments in the previous or that year. With limited exceptions, every employee has some positive sides and commentary, something nice that can be said about them. Even if that person is poor in performance, they should have something worth mentioning in the positive area. Details can help you tell your employees that even if you may not be around as much, you still notice their contributions. Generalities may suggest that their efforts were not noticed. Just saying that someone did well in the previous period doesn't make your employee feel valued or seen for what they do for the company and it doesn't help them in the future. You need to be specific. Of course, you don't have to list every single thing that they did well, you just have to state the most important segments and thus help them understand that you see them and that you value them as an employee. People will appreciate that and it will make the further sections impactful, yet less scary for them.
See what goals they achieved
The other part of your evaluation should focus on how your employee succeeded in achieving some goal that was set. There should be an evaluation of each goal and measurement in short sentences, nothing too long or overbearing. It's important to write down their notable achievements and share the rest when you get the chance to have a conversation with them in person. Make sure that you focus on goals that have been the most impactful for the company. For instance, talk about what the goal was and then list what the employee did to achieve or exceed that goal. Set what the measurement was, what factors were there with the goal, deciding whether the employee was good or not. The point is to inspire them through their past achievements and offer praise for something that you might have missed in the past.
See what goals were not met
When you have written down their successes, you should move on to their negatives and goals which were not met properly. Make sure that you are fair and appropriate when creating this part. If something that was missed was acceptable because of circumstances, be mild and don't focus too much on that. For instance, if someone was on medical leave for a longer time and couldn't complete a goal or a team couldn't complete the goal.
"Many managers make this mistake and it alienates the teams that did their best. And unless you want to specifically list someone's performance gaps, you should save most of this for face to face conversations," says Alex Song, an HR manager at Boomessays and Essayroo. 
Make sure that you do still state that the employee missed out on some things because this will keep them vigilant in the future and it will motivate them. However, the goal that was missed needs to be attainable and possible. If you are going to mention it in this section of the letter, it needs to be a goal that was missed because of a mistake or something related to the employee that the employee could have affected. Be fair and if there were more people responsible, list that. Don't just put all of the blame on one person.
Identify what is constructive feedback
At the end of the performance review, you should spend some time writing down your constructive criticism. You should use examples of how the employee could change, what they could fix and improve on. Constructive feedback should be specific, not just general. It should show them how they can fix their performance and get better in the future. Remember that opportunities for improvement are not just about the way to fix mistakes but rather about ways to maximize productivity and future performance. Maybe how they can do more of what they do well. Make sure that everything is performance specific and that it's not tied to any circumstances that limited the employee.
When you offer some constructive feedback, it becomes the guideline for the future. The employee now knows what they need to do and they will do it as you have suggested in your letter. Just offering criticism doesn't help anyone since it doesn't tell the employee much about what you want or needs them to do, it just tells them what they did wrong. But this is a wrong approach because just criticizing a person makes that person defensive and they won't learn from their experience. They will just resent you and keep doing what they were doing. Offer some useful suggestions and change your wording to show that you acknowledge the effort but that some things could have been done differently.
Of course, just praise doesn't help much either so you need to offer constructive criticism on that as well. But this time, you would just push them to do more of what they did well.
Outline what is expected of them in the future
This is the framework of expectations you may have for your employees in the future. While this part is supposed to be short and most of it should be said in person. It's not intended to serve the purpose of formal development for the upcoming year but more as a way to show them what they can do. It's a launching point for the conversation they can have with employees about their growth and your expectations. Finally, your comments should have an optimistic tone overall and end on a positive note. You can list several points here in short so that they know what to expect before they speak to you and so that they can prepare for that. Offer them something useful and attainable. Don't set high expectations if your employee was a poor performer in the past as well. The right measurement for this is to always set expectations that are attainable but just slightly out of the employee's reach. So, they do have to put in the effort and work hard for it but it's not something that seems too far away and unattainable for them. Always personalize this area to make it as close to the employee as you can. Make sure that you understand your employee before you do this and possibly even consult the last year's letter when you create a new one.
Writing an Accurate Letter
Of course, next to great writing and proper comments, you also need to be very accurate in your writing and you have to provide proper information accurately. Spelling and grammar mistakes only undermine your credibility as an evaluator.
Here are some tools that can help you write better:
Mywritingway.com and Academadvisor.com are copywriting guides which perfectly fit your purposes. You need to be convincing and present all information properly.

Academized.com and Stateofwriting.com are online editing tools which can help you create an accurate letter that properly shows your employees what you mean.

Viawriting.com and Studydemic.com are grammar checkers that will help you fix all of your grammar mistakes through a simple grammar checker.

Paperfellows.com and Australianhelp.com are online proofreading tools that can help you fix all of your spelling mistakes and make your letter accurate.

Simplegrad.com and Letsgoandlearn.com are the tools that are useful to generate action words, subheadings, keywords, etc. that can help you create an actionable and useful letter.

Eliteassignmenthelp.com is a formatting tool mentioned at Australianreviewer.com which can help you create nice formatting for your letter so that it's readable and good looking.
One thing is for sure – by following these simple rules you will create a wonderful letter for your employee. It can deal with all elements that your employee needs to know in the appraisal and offer constructive criticism.
About the author
Nora Mork is a business journalist at UK Writings service blog. She regularly shares her stories at online magazines and blogs.