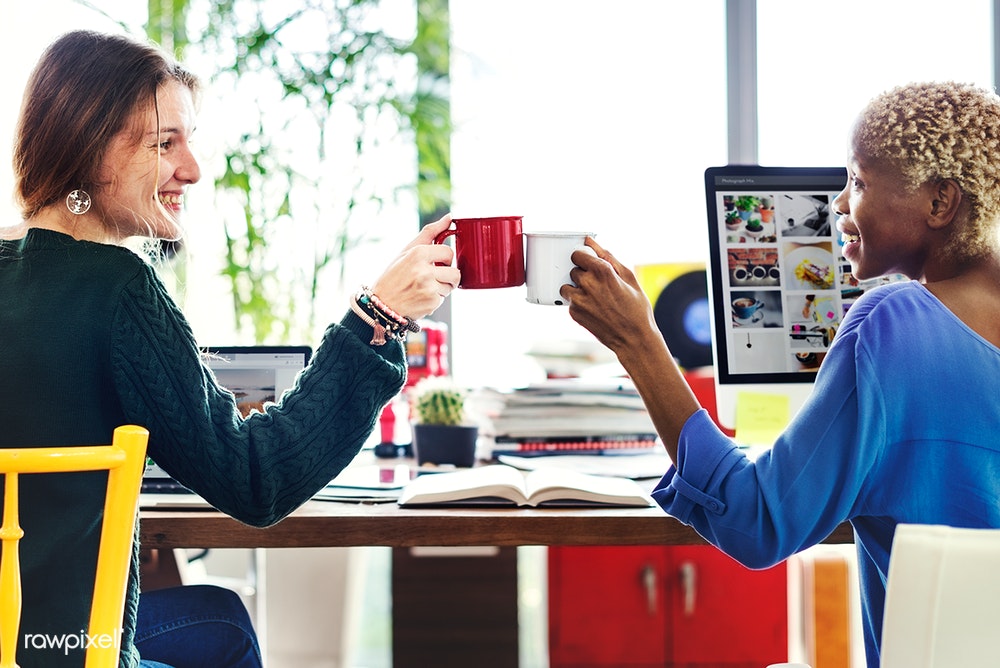 It is anticipated that by the year 2035, Millennials will comprise approximately three-quarters of the workforce. To understand what Millennials want from the performance management process, it is pretty important to identify what they are seeking, what they are thinking about, what they prioritize and how they are motivated. Awareness of these facts will go a long way in hiring, engagement, and retention.  
It must be kept in mind that Millennials are well-educated and they are conversant with advanced technologies. Most of them, preferring flat management structures, are skilled multi-taskers. Flexibility is one of the essential motivational factors concerning their work life. Using these facts, we can gain an understanding of what Millennials are looking for from their performance management systems and afterward build an ideal one for our organization. 
Let us take a look at five things Millennials want from the performance management process.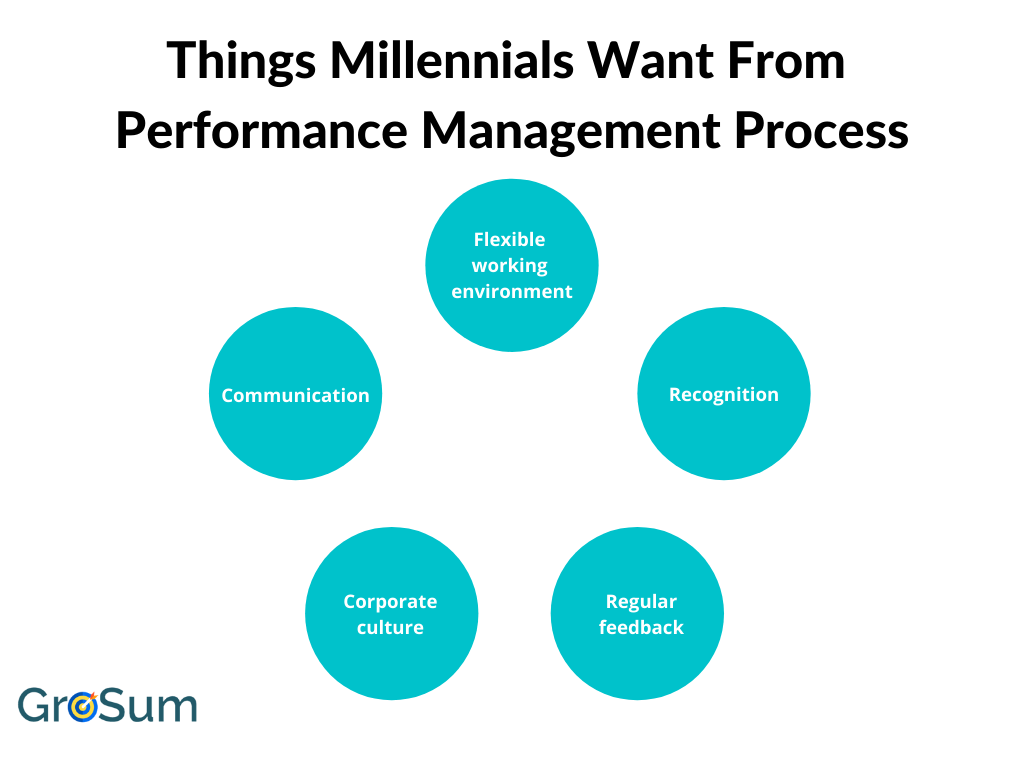 Communication
Frequent communication guaranteed that all employees of the company are always aware of the latest news. They remain well-informed of current problems, changes, and successes with their company. Communication is a huge source of engagement and it significantly helps build a motivated workforce. To maintain constant communication between your employees, you can organize monthly meetings, monthly gatherings of departments where everyone will talk about their achievements over the past month and so on. You can also provide your employees with modern performance management software. This kind of software is similar to social networks where employees have the opportunity to exchange various information, share experiences and useful tips.
A flexible working environment
According to lots of modern sources, the average Millennial isn't afraid to leave his job in case his expectations have not been met, or he is unsatisfied with company processes or prospects. Recently in one of the Forbes publications, it was said that employment (job-hopping) is the norm, so in case the company wants to retain quality and hardworking employees, it should make a significant effort to increase flexibility. 
Millennials change jobs with ease and pleasure, sacrifice promotions, and move abroad in search of companies with a flexible work system. This flexibility can be in the form of remote work or something of this kind. This demonstrates confidence in employees, and it also shows that the company has a healthy balance between work and private life. As long as the work is being carried out in accordance with requirements and standards, it might be worth experimenting with. Some of the companies, such as Glassdoor and Evernote, even have "unlimited vacation." 
Corporate culture
Nowadays, a lot of companies neglect to build a great and strong company culture. The lack of company culture leads to unproductive, often stressed employees, and then to the high level of staff turnover. Well built and organized culture increases employee engagement and keeps them from resignation.
According to Forbes, companies with strong cultures saw a 4x increase in revenue growth. High culture helps companies stand out and engage new employees. Surely, you know companies such as Facebook, Twitter, Netflix, Microsoft, and Google. These companies are examples of companies with strong corporate cultures that bring hundreds of employees together and motivate them to achieve the main company goals.
A path-breaking method of cultural promotion, these days, is building an academy. Usually, they are called employee onboarding academies, and you can create them with the help of the AcademyOcean tool. All the key points (company values ​​and principles, the main goal and priorities, mission and vision of the company) can be placed in the academy. It will be given to new employees in their first days of work. 
The strong company culture not only builds brand identity, but it also increases loyalty among employees. Your employees should have a desire to come to work and enjoy doing their job. Companies with a well-built corporate culture have employees who love to overcome the challenges, who enjoy the atmosphere in the office and like spending time with their colleagues.
Feedbacks
Millennials are dynamic generation and they want regular quality feedback from their managers. Lot's of companies are used to making annual reports and ratings, but this is not enough for Millennials. They want to hear on an ongoing basis from their leaders what they are doing right and what is not, what needs to be improved and how to manage it. They want to receive helpful and useful information to develop their own professional skills. 
This will help your employees develop their strengths and achieve personal success and the company's success and primary goals. 
Real-time Feedback and check-ins are being universally accepted as the pillars of Continuous Performance Management. Boost performance conversations with GroSum. Try GroSum for free.
Recognition
Millennials want recognition even more than money. They become motivated and more concentrated on the work they do. Millennials want to feel that they are cared about. You should focus on their achievements and encourage them in time.
Let me wrap up with one key message. Millennials are very persistent. They would always search for places filled with a significant number of opportunities for them to grow. Pay attention to what Millennials want from the performance management system and try to reorganize your own. Change the perspective in which your company works, and you will see good results.