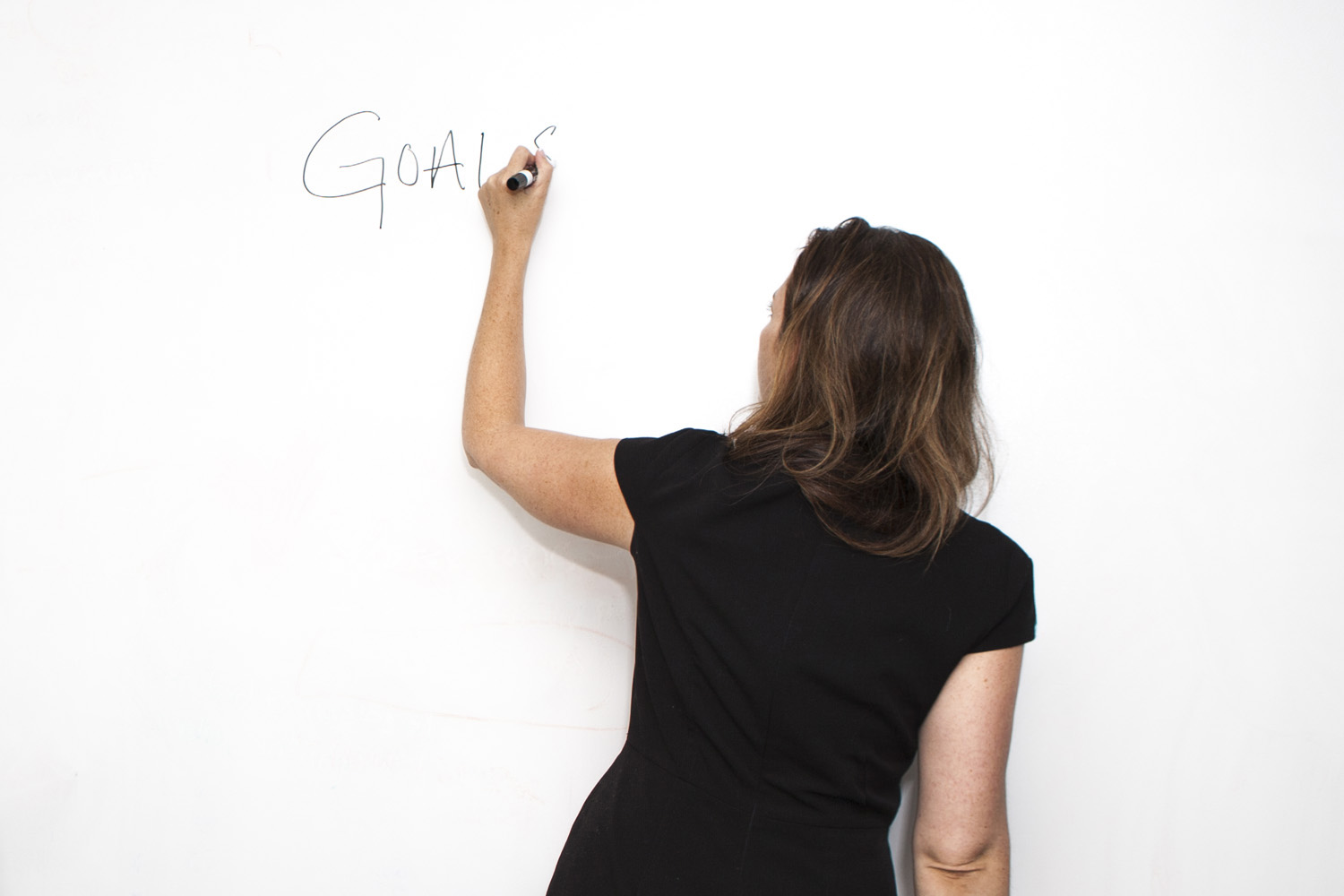 There is a storm brewing in Human Resources. There have been drastic changes in how the industry thinks and department function and things have beyond the traditional old age ways. From traditional recruiting to social hiring, from traditional on-boarding to tech-based super personalized ones. And last but not the least, Performance Management, where people have been raising voices against the age-old bureaucratic systems where humans were mere numbers.
Starting from the bigwigs in Consulting, Information Technology, Financial services, they have taken drastic changes to revamp their performance review process, to help achieve the main goal:
Employee Engagement & Development

Higher Performance
So we have created a ready reckoner for you, to help understand which company has adopted what changes in Performance Management.
Adobe
Their system called check-ins has helped them to move from an Annual Report Card to a continuous Review System.
With check-ins
A) Expectations set (Goal/Objective Setting):
At the start, there is an Expectation/Goal setting. This is important to understand as humans have expectations and you need to tell them about the objectives they have to work upon and how they are aligned with the company's vision and alignment
B) Frequent discussions:
Every 8 weeks (even before that) Managers sit with employees, have comments and discussion on the Objective setting. They know how were the performance, plans, and discussion of any training program.
C) Instant Feedback:
Apart from periodic meetings, the manager gives frequent feedback related to the objectives. This helps them to rectify any mistake and not wait for the periodic meeting or boost up morale.
D) Managers decide Increments and Bonuses:
Instead of HRs doing the overall increment, Managers have the entire right to give increments and bonuses to their Reviewees based on their performance, interaction. Since the interaction becomes more frequent courtesy regular scheduled conversations and feedback, the unfair aspect goes away from the compensation.
This system helps them to remove memory bias of some extreme performance measure or fairness from discussions.
It has helped Adobe's employees to believe that managers and Adobe are helping them to succeed.
Accenture
One of the largest IT consulting firms, Accenture was one of the first movers (April 2015) to change their performance review process. Their CEO Pierre Nanterme announced that the new system will be based on immediate and regular feedback aimed at
Achieving goals

Employee Development
Instead of feasting on the buffet of feedback at the end of the year, employees get to snack on actionable feedback throughout the quarter.
Deloitte
Deloitte abolished once-a-year reviews. They will be asking team leaders questions at project end or end of every quarter (whichever is early).
The questions asked to team leaders will focus on four base statements about each team member.
Uses a five-point scale from "strongly agree" to "strongly disagree" to ask "Given what is known of this person to a self, and it would be their money, would they give the highest possible compensation and increment bonus".

Using the above 5 point scale to ask whether they would want a person on their team or not based on what they know about him/her.

A person is at risk of low performance which may harm the customer or team. Either Yes or No.

A person is ready for promotion today. Either Yes or No.
Managers will be giving feedback with every check-in and quarter.
Morgan Stanley
Discard the numerical scale in favor of lists of up to five adjectives.
The current system included:
Every staff member was asked eight questions and ranked, in addition to being asked questions on "areas of development".

Reviewers will now be asked to give five adjectives that describe the employees.

The new system will include a 360 Degree Feedback system from supervisor and colleagues.

Review timeline changed from once a year to mid-year.

Will have a dashboard that will compile all the data needed by managers to evaluate employees.
Goldman Sachs
New Rating scale of outstanding, good or needs improvement. No numerical rating scale.
The new system will allow to give or receive feedback at any point in time. An internal survey from staff said that employees are looking for feedback on a regular basis.
The company will continue to do a 360 Annual Performance Review. The number of reviewers will be limited to 6 from 10.
GE
GE's "PD@GE" is a new tool implemented by the company (which loves abbreviations) to replace the dreaded annual appraisal process, mainly courtesy the big chunk of Millennial they have in their workforce.
To begin with, not only a new tool has been implemented, but the entire process has been revamped. The Annual Reviews have been totally scrapped, and though Managers have a discussion with their Reviewees at the year-end on the work, it doesn't remain a vague or pointless conversation (have explained it later, why)
Okay, talking about the tool "PD@GE" has an Instant Feedback tool where any employee can give feedback to anyone else. Note that this feedback mechanism is NOT restricted to hierarchy or departments. The Feedback tool called Insights has helped people to give continuous feedback on
1) Work Done
2) Goals and Priorities
3) Coaching
One of the features which the tool helps to overcome is the hesitance of Human Nature. Human Nature has always been hesitant to give negative feedback, especially at workplaces where diplomacy and politically correct is the breakfast for champions. With the new tool Insight, Mentors/Reviewers/managers can give negative feedback about work, progress in terms of coaching, development and training needs. This becomes highly effective. Also to be seen here is that, the tool is not important, but the continuous communication is, which eventually the tool is ensuring.
The next up, the tool has allowed doing is to remove numerical ratings where necessary & shift the "priority goal post". What I mean by the latter is, Employees are now given more short-term objectives/priorities, say monthly or quarterly. Managers have regular talks on different 'touch points' record their conversation. This helps to understand employee:
1) What have they been doing Wrong / Right/ Efficiently?
2) The progress of the tasks as per organizational alignment?
3) Regular coaching – Feedback through Touch-points (Comments): Helps decide Skill development and career progression.
Now the greatest help the tool has done is to make the year-end Annual Discussions a relevant process.
As described, when I will sit with my manager in GE for the Annual discussions, I will have
1) Instant Feedback on Work Progress
2) Goals (priorities) updated at a regular frequent interval
3) Discussion of Progress on work and other activities and remove memory bias
The tool helps to record all these activities and helps to make the process more relevant at scale. Just like your CRM or Sales Tool does.
The idea is not that technology will solve our problems, it is that we have to accept to change our process, then only technology can help us.
Wipro
Earlier Wipro had an annual Performance Rating system based on the Bell Curve. Why Bell Curve?
According to patrons of this system, the bell curve is a more relative method of employee performance evaluation. It is more predictable and till there is a better way of evaluating an employee's annual performance, this is the only dependable alternative.
Wipro's new system will be:
1)  Quarterly Evaluation System
2) Feedback is given more regularly in the Quarterly Evaluation
3) Enable Managers with budgets and they can link Compensation increments to performance.

Wipro wants its managers to have more ownership. In a pilot run, before they took up the actual process, it was noticed that managers took more ownership for their decisions as well as more accountability.
Wipro has kept the rating system. They have broken down yearly goals to quarters. With the quarterly feedback program, they want the management to track the employee performance on a smaller interval and development procedures as and when necessary.  They now believe
Better Trained, Better Engaged Employee = Better Performance
According to recent surveys, it has been noted that a manager who check in on progress on a short-term basis, say weekly or monthly have 24 times more chances of achieving them as compared to those who sit for annual reviews.
Infosys
India's second largest IT services company rolled out a new system called ICount.
ICount gives higher focus on individual performance rather than relative performance (forced ranking appraisals). More flexibility and empowerment has been given to managers.
Individual employees are also rewarded on the basis of how they perform on specific short-term but important targets during the year.
Infosys is also looking for crowd-sourcing feedback.
TCS
TCS also abandoned the bell curve and moving to a continuous feedback system.
The idea to abandon and move away from a forced ranking system and the movable mirrors of local and global rivals with the likes of Infosys, Wipro, and Accenture.
SAP
Drops the annual review system.

Will review the grading system as people are not benefited from it. Looking to implement a regular feedback mechanism.
How the change will affect:
Decreased rates of attrition.

Improved Culture.

Extensive use of technology to make the process more efficient.
If like the one above, you would like to change your performance review system or make it more efficient, you can have a quick GroSum demo. Sign up here and we will prepare a demonstration as per your needs.