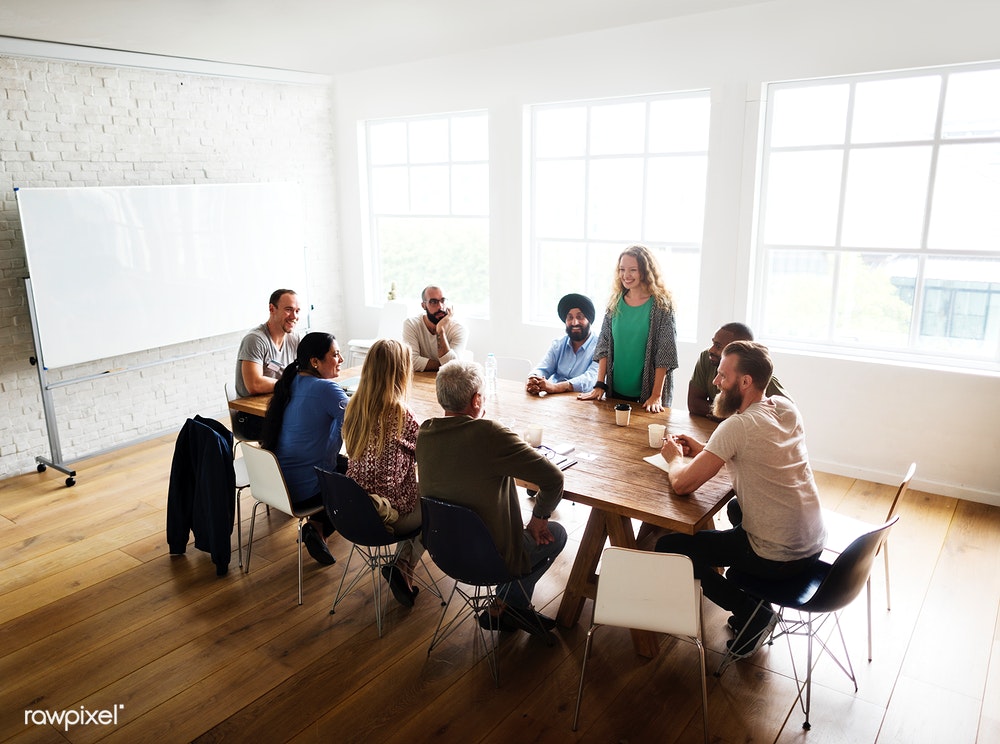 Employee feedback is a communicative process by which employees and managers share valuable insight with each other about expectations, feelings, experiences, and perceptions concerning the employee's role.
Many HR thought-leaders consider employee feedback to be one of the most important techniques for professional development – claiming that companies who take a strategic approach to employee feedback can build employee confidence, increase employee satisfaction, and improve organizational inefficiencies. Sheetal Mayekar of Rubique believes that feedback is a valuable tool for organizations to help realign expectations of individuals with the organization's goals.
The importance of employee feedback is further supported by a recent study from Reflektive which found that 75% of employees would be more proactive about raising issues with managers if they were receiving feedback on more frequently. Moreover, 86% of executives in that same study said their company could benefit from conducting feedback and reviews more regularly.
If you're looking for ways to improve employee feedback within your organization, here are a few things to consider.
Feedback Can Come from Many Different Sources
When people think of employee feedback, they typically imagine a manager sitting down with an employee for their annual review. Sure, you can still use annual reviews as an opportunity to provide feedback – but, it's no longer the only source.
Employees typically interact with several different people every day. Each of these interactions offers a potential source for employee feedback. Whether they submit information to the manager or provide the feedback themselves, they are all sources from whom feedback should be collected.
Some of the most popular sources of feedback include: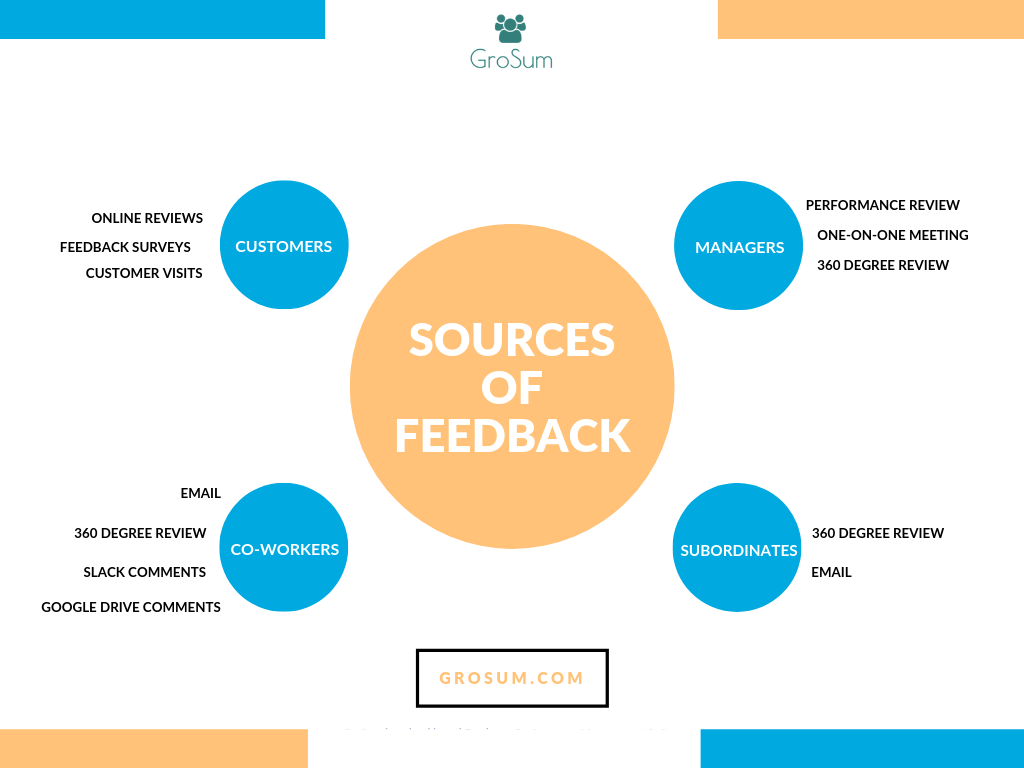 Customers:

From online reviews and customer feedback surveys to personally soliciting feedback, organizations should use information from their customers to provide accurate feedback to employees.

Managers:

Leaders are a critical source of data collection for employee feedback – especially if the employee is a subordinate of that manager. It's the manager's responsibility to not just provide employee feedback, but to implement processes for collecting and detailing information to use during the employee review or feedback session.

Co-workers:

Collecting feedback and opinions from peers working with the employee are valuable sources to help assess the employee from a different point of view.

Subordinates:

A

study form Udemy

found that almost half of employees quit their job because of poor managers. If you are looking for the most valuable and important source of feedback about managers, look no further than the employees who work for them.
There are Different Types of Feedback
Just as there are multiple sources, there are also different types of feedback. When you're providing feedback to an employee, it's important to understand the different types so that you can take a calculated approach to how you deliver the feedback.
Some employees respond better to specific feedback approaches than others, so being able to approach a single issue using a few different angles can increase the receptiveness of your feedback.
The main types of employee feedback include: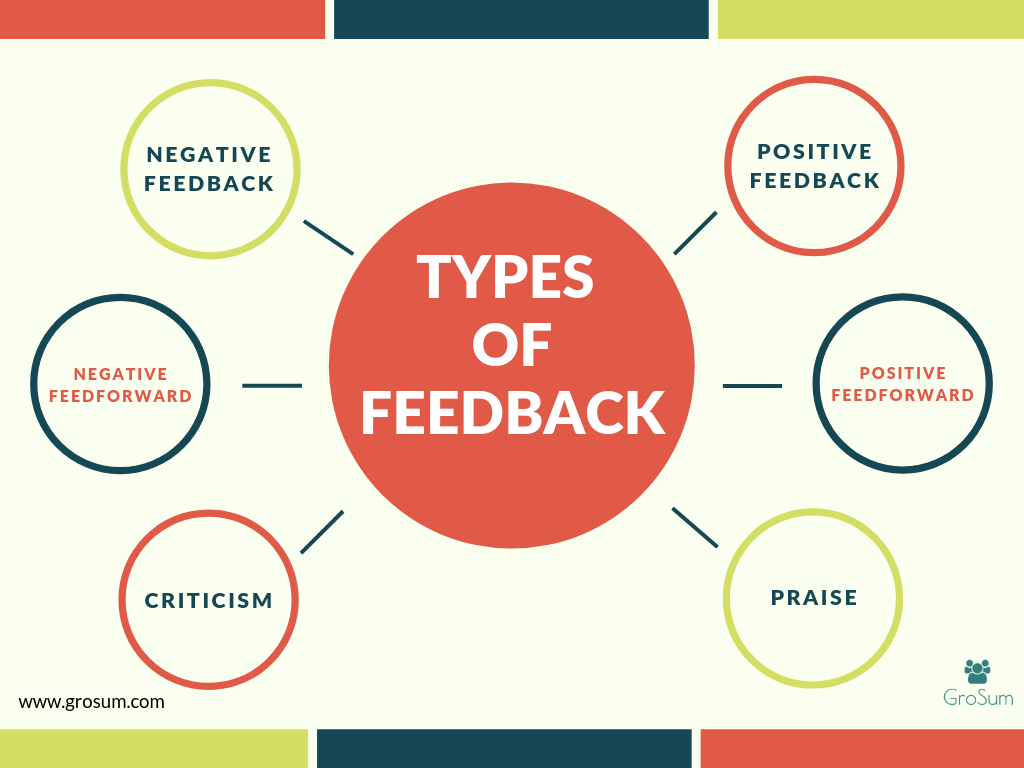 Negative feedback

: Negative feedback is used to correct previously-poor behavior.

Positive feedback

: Positive feedback is used to affirm previously-positive behavior.

Negative feedforward

: Negative feedforward is used to correct future behavior based on previous mistakes.

Positive feedforward:

Positive feedforward is used to affirm future behavior based on previous successes.

Criticism:

Criticism is used to express negativity about an employee or action. It's not a recommended form of feedback because it's rooted in subjectivity or opinion and is deconstructive in nature.

Praise:

Praise is used as positive reinforcement based on the actions of an employee. This type of feedback is often unrelated to any future business objectives. It's highly recommended and improves self-esteem and confidence in employees.
Employees Want Feedback, and They Want it Frequently
One of the most surprising facts about employee feedback is how much employees yearn for it. Officevibe conducted a recent study that found that 82% of employee appreciate feedback regardless of whether it is positive or negative. Further, 40% of employees reported being disinterested in their work if they were not receiving frequent feedback.
In other words, employees want feedback – and, they want it often. In the same study above, 65% of workers said they wanted more feedback, while 58% of managers believed they were giving enough feedback. There's clearly a gap between how often employees want feedback and how much they are receiving from managers.
To help mitigate this, organizations should develop a culture that encourages feedback – not just from managers, but from clients, coworkers, and others who interact with an employee. Moreover, guidelines and policies need to be put in place to help increase the frequency of feedback.
Use Resources and Tools to Streamline Employee Feedback
You clearly know that employee feedback is important, but how do you actually implement a process for collecting and disseminating feedback? Fortunately, you don't have to do it alone. There are several tools and resources that make it easier and more efficient for organizations to launch employee feedback initiatives.
Professional Employer Organizations (PEO): Professional employer organizations offer human resource management solutions for companies who don't have the internal resources to manage it themselves. Consider finding a PEO to help you create and manage an employee feedback and engagement program.
GroSum: GroSum is a cloud-based employee performance management software that equips businesses with a suite of employee feedback tools. With GroSum you can provide instant feedback, design custom review forms, set goals and benchmarks, rate managers and employees, and send review letters. Best of all, there is analytics reporting to provide micro or macro visibility.
Survey Software: Online surveys provide organizations with an efficient feedback collection tool. Some popular ones include Google Forms and Survey Monkey, but there is no shortage of survey options for businesses.   
Weekdone: Organizations often base their employee feedback on KPIs and goals outlined previously. Weekdone is a productivity management tool that allows users to set goals, track progress, and provide feedback all within a centralized dashboard.   
Employee Feedback Takeaways
It's clear that employee feedback has its purpose, but why is it so important? Ultimately, employee feedback offers organizations and its workers a clear channel for delivering and receiving critical information that can directly improve the employee's happiness and productivity.
As you set out to prioritize employee feedback within your organization, remember:
Valuable feedback can come from many different sources (customers, managers, peers, subordinates) — each offering their own vantage point of the employee.

There are several different types of feedback, and they each have a specific purpose.

Employees don't just value feedback, they want it.

There are many tools and resources that can help organizations improve their employee feedback process.
With this knowledge in hand, you are now more equipped to provide feedback and to start building a company culture that encourages and supports employee feedback.
---
About the author:
Christine Soeun Choi is a digital marketing associate at Fit Small Business. Currently based in NYC, she has a background in business studies and math with a passion for business development. Outside of work, Christine enjoys taking photos, exploring artwork, and traveling.