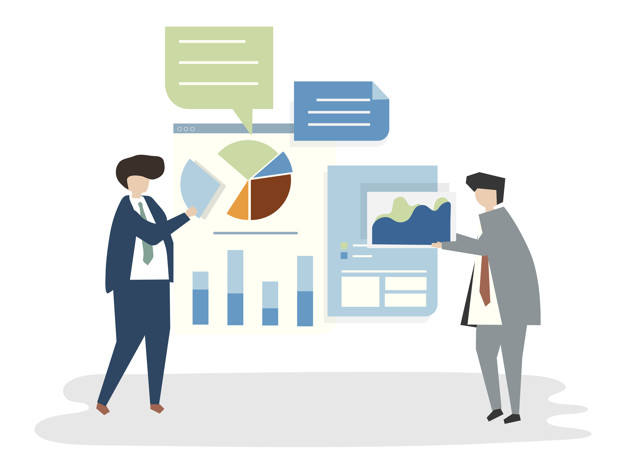 The process of performance management is integral to the success of any company. It increases the enthusiasm to work and aligns efforts to achieve the overall goal. A proficient performance management process increases the productivity of employees and has a positive impact on the bottom line.
Traditional paper-based review procedures tend to be inefficient and HR managers struggle to extract significant information from humungous amount of data available in the organization.  This is one of the major reasons why performance management solutions have come a long way. Previously, annual performance reviews were important but now with the coming of agile performance management, 360-degree feedback, conducting healthy conversations at regular intervals has increased the efficiency of business processes.
The efficiency of businesses depends on a skilled and talented workforce and keeping the right talent is a great challenge. According to Elaine Orler, Founder and President of Talent Function Group, talent acts as a differentiator. Any company can manufacture a product or patent but the difference lies in its quality–this quality is a true reflection of the type of talent that an organization has. The market for talent management is presently valued at $5 billion, with a growth rate of about 17%. An increasing number of organizations are buying new talent management software, 67% of them are planning to buy software for managing performance.  
Top reasons for your business to use performance management software
Performance management software helps managers analyze, track, and evaluate individual performances of all employees. Since maintaining a paper-based system for employee monitoring is both impractical and dated, an increasing number of organizations are turning to invest in performance management software. Here are the top 7 reasons why your business should use performance management software: 
1.Keeping everyone connected
Relying on Microsoft Excel or Word does not create organization-wide visibility of development and performance. These software solutions are cloud-based and keep managers, HR, and employees updated on objectives, progress, and devel­op­ment plans. Any kind of changes can be done simultaneously and instantly accessed by all. A central data repository ensures complete visibility and accurate performance management. It makes it easy to track training requirements and determine whether organizational goals are met or not.
A performance management software helps in easily exporting data on to a spreadsheet and checking the progress of each employee. It is an ideal way to keep human resources and technology on a single platform and allowing them to function optimally.  
2. Performance review system
An employee performance review system is extremely complicated in all organizations. With the corporate world evolving at a fast pace, review systems need to catch up as well. It is here that performance management systems are of great assistance. Performance management software helps in reviewing performances on a monthly basis.
Rather than having objectives set at the beginning of the year, they are flexible and can be reviewed at any intervals. This keeps employees motivated and engaged. In fact, there is a lot of clarity on organizational goals as well as communication. Additionally, the software sends out email alerts about actionable points.  
3. Real-time feedback
Millennials seek immediate feed­back and telling them about it in great details allows com­mu­ni­ca­tion for them to function at an optimum level. Performance management software is just the correct choice as instant communication acts as a boost to individual performance. Quick feedback is more impactful both in terms of appreciation and constructive criticism, irrespective of whether they have established organizations or startups to work for. Software for per­for­mance man­age­ment is being mod­eled on various social media channels for real-time feed­back, adopting interfaces that are both mobile- and user-friend­ly. It also ensures improved collaboration and ease of inter­ac­tion.
4. Ease of setting objectives
For increased productivity and performance, employees need to have a clear vision of their objectives and goals to make sure they are aware that they are actually contributing to the success of the business. Performance management software makes goal setting a more collaborative and effective process where employees and managers work in tandem and align themselves to the company goals. Employees are also able to add their progress to the objective and track what they have achieved.
5. Insights into employee achievements and performance
It is easy to gain insights from the performance management system. In fact, it can help in determining your most effective employee. This software will keep track of performances through real-time data collection. The entire system would help managers reward the employee who has achieved the most and also pick the one who requires training to perform better. 
Unexpected appreciation goes a long way in motivating an employee to do even better. It satisfies the fundamental need for praise, leverages social engagement, and reinforces correct culture and behavior. Once an employee is recognized and suitably rewarded, he/she can be easily retained and engaged and, in the long run, can even become an ambassador of the organization.  
6. Benefits for all
The key benefit of performance management software is that it is beneficial for all.  The business would benefit from higher levels of productivity and retention and achieve goals faster. The reviews are automated and, therefore, managers are able to focus on making decisions based on real-time data and results. Moreover, an automated review is more objective than the one done manually. Hence, it is mutually beneficial.
7. Maximizing efficiency by reducing efforts and time
Organizations will grow and managing/collating performances of an increasing number of employees becomes problematic, especially if it is paper-based. Performance management software, in this kind of a scenario, comes to the rescue. Managers need not write and fill up the forms and there is also no scope of human errors. Moreover, all information is readily available at all times. Though there would be an upfront cost involved in purchasing the software, organizations will benefit from increased efficiency and optimum usage of time in the long term
Applying technology to manage talent 
The HR software marketplace has revived itself in a whole new style and there has been an emergence of improved per­for­mance review soft­ware rev­o­lu­tion. Kather­ine Jones, vice pres­i­dent of HCM Tech­nol­o­gy Research, Bersin by Deloitte spoke about how there is a palpable shift in the industry.
She further explained as to why these shifts need to be supported by adequate technological changes. In today's world, feedback needs to be a continuous system where employees require to be absolutely clear about their objectives and managers to have a multi-dimensional view of individual performance. It is exciting indeed to note that solution providers are offering newer features so that all such activities of an organization can be suitably supported.
The features of performance management systems are such that businesses should get the desired results. Not only should employees benefit by getting a chance to improve upon their performance, acquire and develop new skills, and become adept at handling new challenges. Businesses too, in turn, should get the benefits as well. By having a skilled talent pool, it will be easier to deal with professional challenges and drive growth. There is a systematic approach towards goal alignment, objective evaluation, timely feedback, and effective use of talent–all that cant be maximized optimally with the usage of the right performance management software.
Takeaway
Employees are crucial in achieving business success. Hence, performance management should be each organization's priority. It helps everyone to achieve objectives and empowers employees to understand how their jobs and contributions fit in the bigger picture of your business goals.
This process, however, can be complicated, especially as it involves a combination of qualitative and quantitative evaluation. Meanwhile, today's technology offers performance management software solutions to automate recurring processes and optimize employee appraisal. If you want to explore these platforms, you can easily start by signing up for free trials and scaling to plans and subscriptions that fit your business needs and budget.