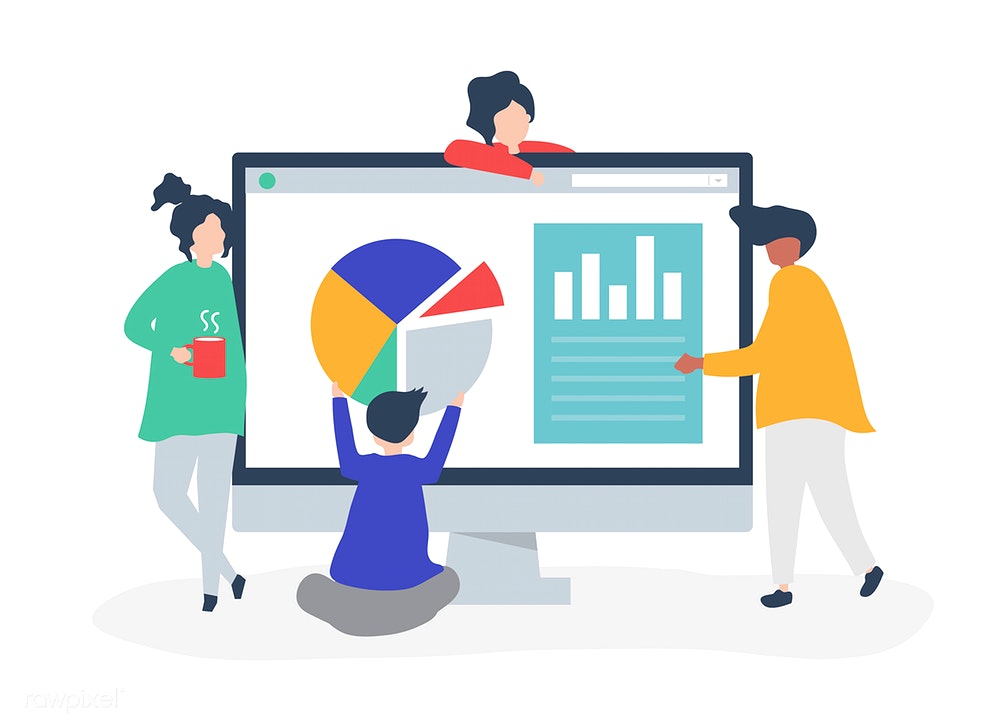 While discussing the effectiveness of the Performance Management System, the first thing that comes to our mind is performance reviews or the annual appraisals.
Performance Management is like a look in the rear view mirror instead of through the windshield and planning for a brighter future.  
So, we found that results have shown these reviews will rarely improve performance, although the process is a huge investment of managers' time, besides being an emotional drain for many.
So, here are the inputs of some famous corporate personas whom we have interviewed and found certain valuable contributions.
1. Dave Ulrich, Co-Founder & Principal, The RBL Group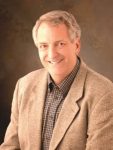 The Rensis Likert Professor of Business at the Ross School, the University of Michigan and a partner at the RBL Group. He studied the organization's capabilities of leadership, talent, and culture in relation to Human Resources. Dave feels that ultimately individuals are responsible for their own behavior, but in organizations, line managers are accountable to hold others accountable. 
"A good performance accountability is about having a positive conversation between manager and employee. A manager is a coach and communicator, not command and controller."

2. Michael D.Haberman, Co-Founder, Omega HR Solutions, Inc.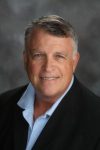 Michael D.Haberman is the Co-Founder of Omega HR Solutions, Inc. and has over 30 years of experience in dealing with the challenges of HR in the 21st century. The employee's manager is responsible for providing the guidance, encouragement and then keep the employee performing in that manner. It is the employee's responsibility to ask for and adopt guidance on how they can perform better. 
"I think it is most effective to see performance management as an ongoing process of communication and consistent feedback with the aim of improving and refining performance is the best way to view it."

3. JoAnn Corley, Founder, JCS Business Advisors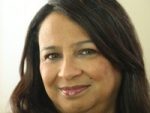 Being named to several top 100 HR & Management Experts to follow, she is a passionate, inspiring business speaker and author through-out North America.  According to her, the existence of so many companies makes it difficult to identify general best practices because they are experimenting with alternative approaches to maximizing employee performance.
JoAnn believes particularly with millennials in mind, ongoing conversational feedback is now taking over where relevant information delivered in real-time can be the most helpful to everyone.

4. Saurabh Nigam, Vice President-Human Capital, Omidyar Network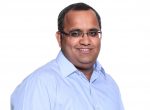 Saurabh Nigam is recognized as one of the Top 25 Future HR Leaders of the Country. He believes enabling managers to be objective in their assessment of team members hold meaningful feedback conversations. Saurabh has risen up the corporate ladder with his ever increasing desire to add value to self and exceed organizational expectations.
"Many organizations do not spend time and resources to build managerial capability in their managers which in turn can facilitate meaningful conversations and feedback discussions between managers and team members"

5. Ajay Ambewadikar, Country HR Manager, CNH Industrial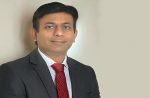 Ajay Ambewadikar started from the basics of personnel management to transformation management of people and organization. He believes in identifying the strengths and weaknesses of an individual to support the individual target. Ajay considers the best practice is where you have a three years plan which is converted into company scorecard. It's a top driven process in any progressive organization, however, every individual employee needs to take the ownership to implement it better and effectively.

6. Kevin Freitas, Chief Human Resources Officer, Dream11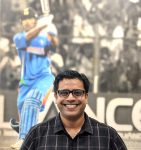 Kevin is the Chief Human Resources Officer at Dream11. Kevin believes the openness to improving and developing oneself with feedback and a deep desire to envision a future self that's better than today is important.
"When the deep desire for improvement combines with the right environment, any performance management program will thrive."

7. Dr. John Sullivan, Professor, Corporate Speaker, and Advisor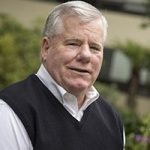 Specialized in strategic Talent Management solution, Dr. John Sullivan is an internationally known HR thought-leader from Silicon Valley. He is an author of over 900 articles and 10 books covering all areas of Talent Management.                             
According to him, the performance appraisal is fatally flawed because it is simply a group of opinions from one person at the end of a long year. 
John believes when assessing performance capabilities, programs must be able to compare the performance of robots and machine learning to the performance of people.

8. Soumyasanto Sen, Co-Founder & Partner, People Conscience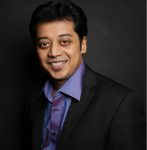 Soumyasanto Sen is currently engaging in AI-driven Analytics, Cultural Analytics, Blockchain, Gig Economy and Future of Work for People-Centric businesses & Transformations.
He believes that the biggest gap is the right balance between the synchronization of organization goals along with employees and the growth opportunity for the employees through learning and upskilling.
"Instead of a copy-pasting a practice that proved to be successful in another organization, on one side, an organization should actively listen to what their employees want and care about."

9. Harjeet Khanduja, V.P of Human Resources, Reliance Jio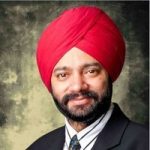 Vice President HR at Reliance Jio Infocomm, a TEDx speaker and also an international speaker, writer, poet, and an HR Leader.                
He believes the best way is to put the employee in front of the customer and make the employee responsible for own actions. This sensitivity does half the job. Mostly, work-related transactions go unnoticed without capturing any feedback. Even if the feedback is captured, it is not passed on to the people responsible.
"An effective Performance Management Program should make the employee responsible, share real-time feedback and recognize performance."

10. Srinivas Chunduru, Founder and CEO, VANS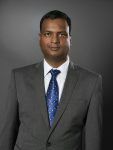 Srinivas has been a regular speaker and has shared his views in prestigious forums such as CNBC Leaders Conference, Aon Hewitt reward conclave, CLO Forum, National HRD Network, Rotary Club.                    
Srinivas reckons that even though Performance Management is seen and perceived as the responsibility of HR, however, it is the responsibility of all business managers and employees. Some of the best practices of performance management according to him are involvement of line functions in the entire process and creating of culture and business relevance.

11. Rob Burn, President, L & L Solutions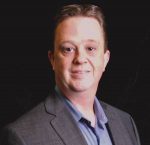 Founder of L & L Solutions, which is a business consulting firm focusing on the people side of the business. Rob feels that employees should be able to correct non-productive behavior and performance coaching should be focused on problem-solving and identifying why goals have not been met. If an employee is not performing or behaving within company expectations or cultural norms, they are either in the wrong job or the wrong company.
"Remove people who behave in a manner that goes against your culture. Be slow to hire and be quick to remove those who are not a fit"    

12. Colin Mendes, General Manager & Head – Human Resources, Voltas Beko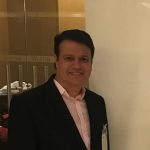 Colin Mendes is General Manager & Head Human Resources at Voltas Beko. His expertise is valued over institutions and forums like CII, NHRDN, SHRM, World HRD Congress, NMIMS, XIMB, etc who regularly invite him to share his perspective.
Colin believes performance management should be able to identify talent, enable development and inculcate ownership to create more impact. 

13. Sameer Nagarajan, Head-Human Resources, Dabur International Ltd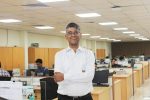 Sameer is a qualified MBTI facilitator and pursues a deep interest in applied behavioral science. In his spare time, he travels, reads and runs long distance.
According to him, in order to make an effective performance management system, a program should construct feedback from multiple sources which should be available to the employees at any point in time.
He believes that performance management and its attendant consequences on reward, career growth, and personal learning will always primarily be the employee's own responsibility.

14. Kaustubh Sonalkar, CEO, Essar Corporate Services LLP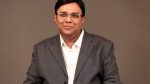 As a compulsive out-of-the-box thinker, Kaustubh dreams, walks and lives two steps ahead of the times. A person who thrives on change, his versatility from being a state-level cricketer and a musician to have worked with the United Nations, gives him the rhythm he needs for the fast pace of his life.                                                                          
He says,  "There is nothing called as BEST PRACTICE, all practices or initiatives are good as long they support in accomplishing the organizational goals. Individual organizations need to build their own culture and system to measure the performance of their people."                                                     
Benchmarking the process against any other organization is the most immature way of managing the process.

15. Ruchi Bhatia, Founder, Employer Branding India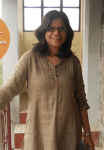 Ruchi Bhatia is IIM-C Alumni and Founder of Employer Brand India. She worked as a Recruitment Branding Lead @ IBM. She is a Feminist, honored as Top 50 Women to follow in Asia, as Top 10 Sheroes in India. She believes in professional giveback and can be contacted for speaking and mentoring.           
Ruchi believes that Performance Management is both HR and People Manager responsibility. HR lay the guidelines and People Managers are expected to implement the guidelines and get the best performance from the employees.      
"Hold managers accountable for having ongoing conversations about work and goals. By actively seeking to align individual goals with organizational goals."         

16. Anand Dewan, Group CEO – BYLD Group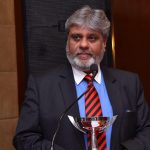 Anand Dewan carries more than 25 years of experience across line & support functions. He has been recognized by World HRD Congress as 25 most talented global leaders in the field of L&D in the year 2014. Anand feels an employee must know what role he/she has been hired for, what is expected from the role as in key deliverables/goals.
"In my view, an effective performance management Program should stretch from Onboarding to Superannuation"
17. Anil Dagia, CxO coach, Business Strategist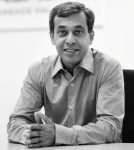 Anil has been in the area of coaching & personal transformation for over a decade & has trained/coached over 15,000 people from across 15 nationalities. 
He feels that the annual appraisal or even semi-annual/quarterly appraisals must be scrapped. What makes the most sense in today's business world is to have transactional Personal Management.

18. TN Hari, Head HR, Bigbasket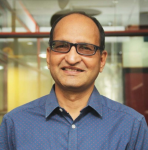 TN Hari is an advisor and mentor to numerous young entrepreneurs and startups. He has studied at IIT & IIM and worked at an executive level with multiple start-ups/scale-ups and has been through four successful exits in different industries.
He believes, like most other things in organizations, it is the quality of leadership that makes a really effective performance management programme. 

19. Kevin Lyons, Senior HR Manager, Pearson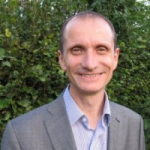 Kevin's passion is Talent, and what he sees as the twin pillars of Talent Management, Diversity & Inclusion combined with Learning & Development. He is also fascinated by the impact of technology on HR and wider society. A really effective performance management programme is closely entwined with the needs of the organization and looks at talent development as central to the conversation, as well as embracing regular discussion and feedback.

20. Adil Malia, CEO and Managing Partner, The FiRM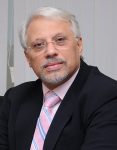 Currently, the CEO and Managing Partner at The FiRM, a consultancy of senior industry practitioners to provide value-creating support, business turnarounds, organizational transformation, and leadership coaching. Adil is a voracious reader, fond of poetry & music, indulges in humorous doodling, calligraphy and loves public speaking.
He feels an authentic – evidence-based – ongoing – performance anchored appreciative conversations distinguish between an effective and ineffective performance management system.

21. Jaydeep Goswami, HR Practitioner, Consultant, and Motivational Speaker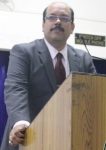 Jaydeep is an established HR Practitioner, Consultant, and Motivational Speaker, although a recluse by nature. He is also an Honorary Director of the Indian Institute of Psychometry.
Jaydeep believes that an effective performance management programme must have Planning, Monitoring, Appraisal and Reward in a fully integrated and seamless manner. A good framework should also emphasize performance discussion and coaching as a frequent practice to drive high performance.
"This is a generation that can get results by connecting with others. The motivation, therefore, that needs to be built in the PMS is Team Working."

Conclusion
Finally, it is important to realize that an effective Performance Management System is no replacement for good managers who know how to communicate goals and performance. A performance system used in figure skating or competitive cooking shows may not be the best way of evaluating employees in the workplace.
Our Experts have given us a wide range of key causes and gaps in current performance management processes.
There are many oth­er fac­tors in play such as:
Maintaining a continuous flow of Performance Management cycle
Ensur­ing per­for­mance con­ver­sa­tions and reviews are mean­ing­ful
Willingness and contribution of the organization on a regular basis
A good system, however, with the right tools set in place, will help managers make the most of their employees and help drive employees business results instead of just keeping employees busy.